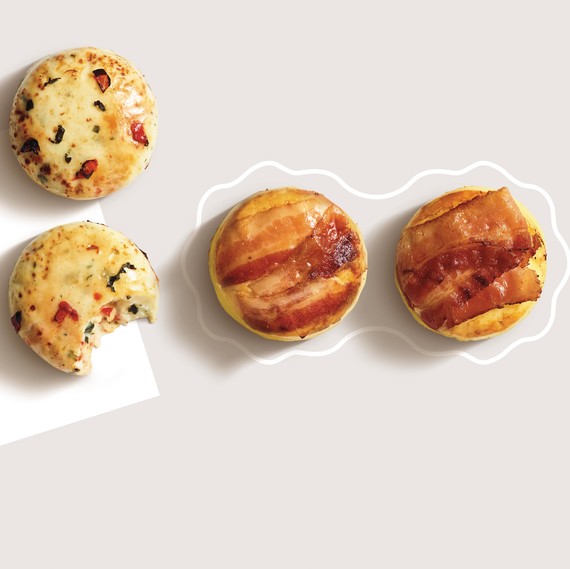 At the launch of their 2017 menu additions today, Starbucks unveiled tasty sous vide egg bites. Yes, sous vide, that technique usually found in Michelin-starred restaurants, is at Starbucks. The chefs in Starbucks Seattle test kitchen found it the perfect technique to get velvety eggs consistently and on a large scale. Available in vegetarian egg whites with Monterery Jack and cottage cheese, spinach and red peppers or a smoked bacon and Gruyere version, the egg bites, two per serving, are velvety in texture, filling, and protein rich.
(READY: to try sous vide at home? Here's how!)
Starbucks gets a lot of feedback from customers, and from their baristas, and overwhelmingly requests have been for more food items, specifically more food that can be eaten on the go and for protein-rich, gluten-free, and organic items. The egg bites are just the first new items to be launched. Starbucks will address other requests from customers with more new menu items later this year.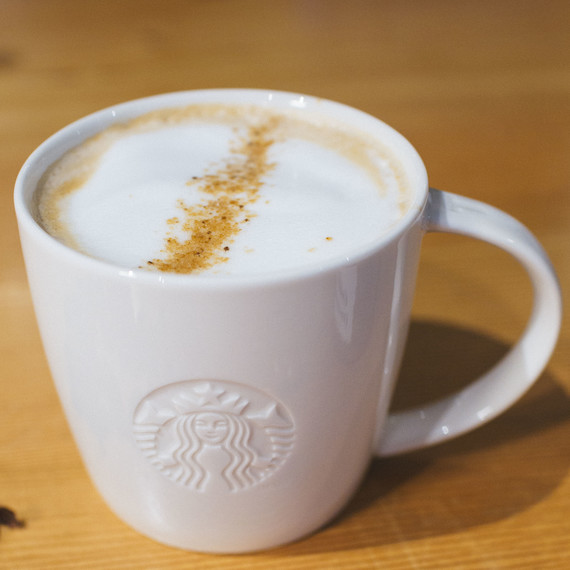 What might you drink with your egg bites? Maybe a Cascara Latte, Starbucks first new drink of 2017. News of the Cascara Latte set the internet afire in December -- because what had we all to do last month but dream about a new drink from Starbucks? Will all those who raved about the concept love the latte? It's a sweet, light drink; the espresso plays a supporting role to a syrup of cascara (that's the outer layer or husk of the coffee "cherry" that holds the beans), coconut sugar, and cane sugar. It can be made with any milk available at Starbucks and the drink is topped with foam and a sweet Cascara topping.
The Cascara Latte is available to Starbucks Rewards members tomorrow and to the rest of us next Tuesday, January 10. That's the same day you can sample the two different sous vide egg bites.
If you're still stuck on the PSL, here's how to make it at home: