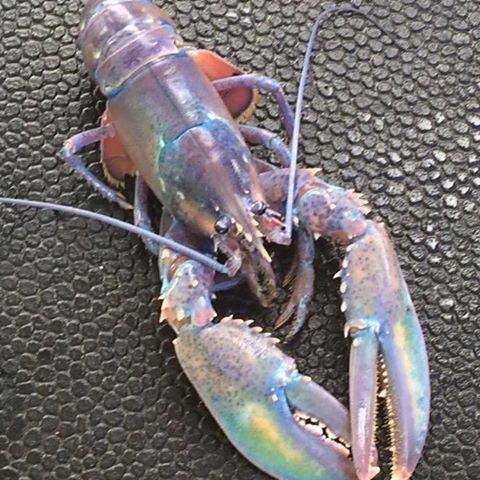 It's true, most lobsters have a greenish-brown cast, but some are blue. Some are yellow. Some are white, and -- get this -- some are split directly down the middle in a two-toned design. Such things are extremely rare. and extremely beautiful.

Well, if this news surprised you, you may want to sit down for this next bit: It's not just that lobsters can be found in these brilliant colors, they can also come in every single color at the same time. And the internet's having a field day over this.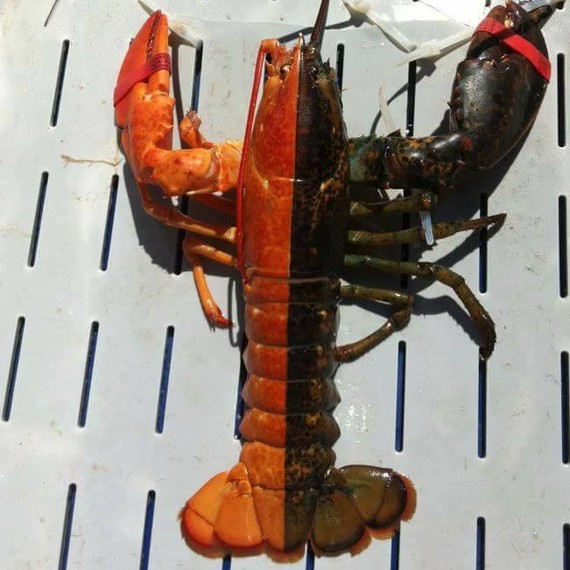 Introducing the Rainbow Lobster, caught (and then released!) by Captain Chad Graham of Brier Island and broadcast to the world in the most unlikely of ways: through a Facebook photo contest held by a Nova Scotia car dealership. The "Craziest Lobster Contest," which began as a simple attempt to show solidarity with local fishers, accomplished that and much more. Over 150 people submitted photos of lobsters from as far away as Hawaii, Ecuador, and a fish market in Tanzania, while a whopping one million (and counting!) Facebook "spectators" engaged with the post. The lobster that generated the most likes by January 3 was to be crowned the ultimate "craziest" lobster, and its photographer would receive a $500 gift card to a local business.
Of course, Rainbow Lobster won. No surprise there.
"When we first launched it, we were getting maybe five or six a day, and it has just grown. It's almost hard to keep up," Billy Mole, the marketing manager at Murray GM Yarmouth & Barrington, told the CBC at the outset of the contest. "We're probably getting 20 lobsters a day on average."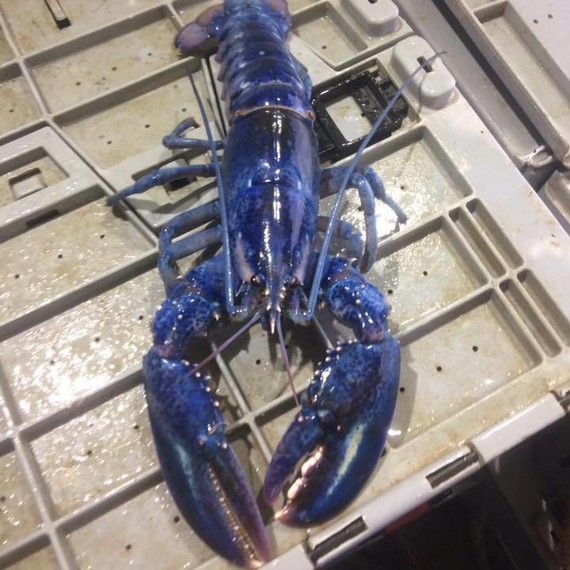 The Rainbow Lobster was captured by Graham in St. Mary's Bay, Nova Scotia, and the fisherman didn't pay much attention to it at first since it was shorter than the average desired length of most lobsters. But he did take a photo before freeing the little guy back into the water. When he got home later that day, he looked through his photos -- and noticed just how strange, magical, and, well, photogenic the lobster had been.
"There are people seeing crazy stuff that they've certainly never seen before," a perplexed Mole continued. Still, he's not completely surprised at the success of the contest, nor the number of submissions it received: "Everybody who lives down here grew up around lobsters their whole lives."
As if Rainbow Lobster and his courageous fisherman friend didn't have enough to be proud of already, the crustacean's since earned himself a title of which anyone would be jealous: "The Technicolor Dream Lobster."