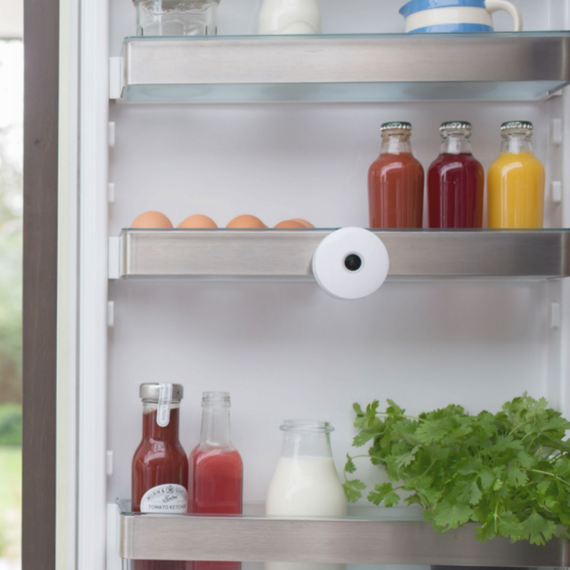 If you've ever experienced the frustration of unpacking your groceries after a supermarket run only to realize that you forget to grab an essential that you're low on, like milk or butter, the latest in smart kitchen tech is here to help.
The London-based company Smarter, which is all about creating a smart kitchen with the help of Wi-Fi-connected appliances, just unveiled it's latest gadget: the FridgeCam. The device is a wireless camera that goes into the fridge using a suction mount. It connects with an app to let you know when you're running low on something, what foods in your fridge are approaching their expiration date, and when the fridge temperature has gone out of the ideal range.
(GROW: vegetables in your kitchen with this countertop nanofarm.)
The device, which features smart product recognition, can also notify you of nearby shops to stock up on items in your fridge that are going bad or allows you to automatically order online using preferred online grocers. It also contains a feature called Smarter Chef that recommends recipes according to ingredients you have in your fridge. FridgeCam is set to sell for $150.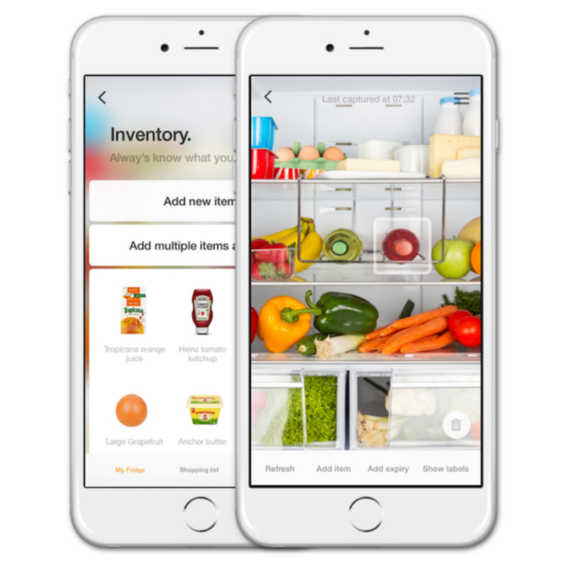 While FridgeCam is part of a line of smart products meant to streamline your kitchen, the big idea behind the gadget is to help reduce food waste. According to Smarter, about 40 percent of all purchased food winds up getting thrown out. In the U.K., the food waste averages about 14 million tons and the average household wastes £700 worth of groceries annually. In the U.S., the waste more than double that, with about 28 million tons of food wasted and anywhere between $1,365 to $2,275-worth of groceries wasted per household, according to Smarter creator Christian Lane.
(STREAMLINE: your kitchen with these high-tech home products.)
"We are very excited to showcase our FridgeCam with its full range of functions for the first time." said Lane in a statement. "We created the FridgeCam to not only save people money, time, and energy, but also tackle food waste head-on in the process."
By helping people better track what they have, and when they should use it, FridgeCam hopes to reduce waste by up to 50 percent.