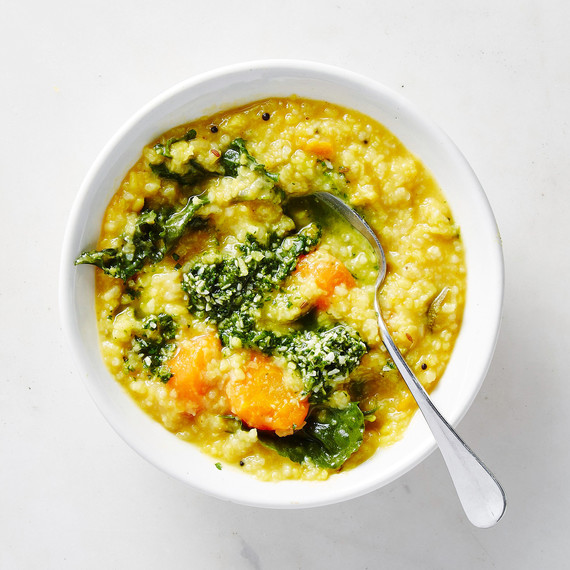 Have you tried kitchari yet? The key ingredient is yellow mung dal -- split mung beans that break down and thicken as they cook -- making the one-pot dish very similar to a savory porridge. Kitchari is spiced with several whole and ground spices, as well as fresh ginger and a little mineral salt, all of which contribute to a warming quality that makes it a perfect healthful food for the winter.
We first learned about kitchari from associate food editor Laura Rege, who had read about it as a traditional Ayurvedic cleanse. Since we sometimes find ourselves eating a lot of rich foods (and way more sweets than the average person!) here in the test kitchen, we were all very eager to try a winter cleanse that would keep us both nourished and full.
Our take on kitchari is pretty traditional. In Ayurveda, the spices and vegetables can be tailored to fit one of the three mind-body types known as doshas. Since there are several of us in the kitchen, we kept the recipe general for all types. We recommend you do the same if you're sharing your kitchari, but if not, we encourage you to find out more about your dosha and customize the recipe accordingly. Either way, don't miss our top tips below.
Get the Kitchari Recipe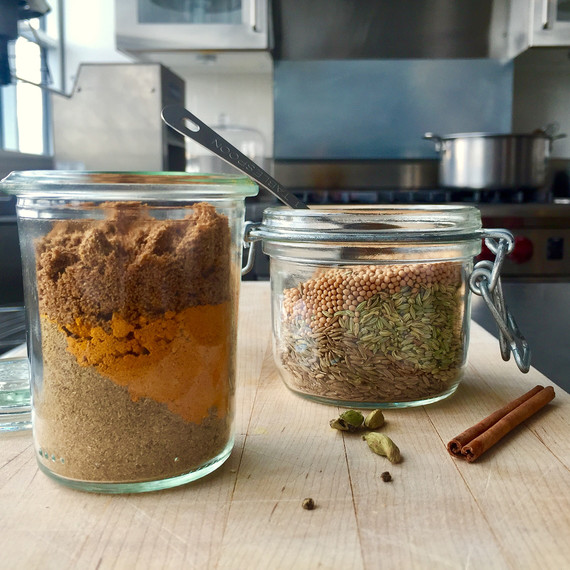 1. Make a big batch of spices to cut down on prep time.
Jars of pre-measured spice mixes in the pantry mean you can get a pot of kitchari simmering on the stove in a flash.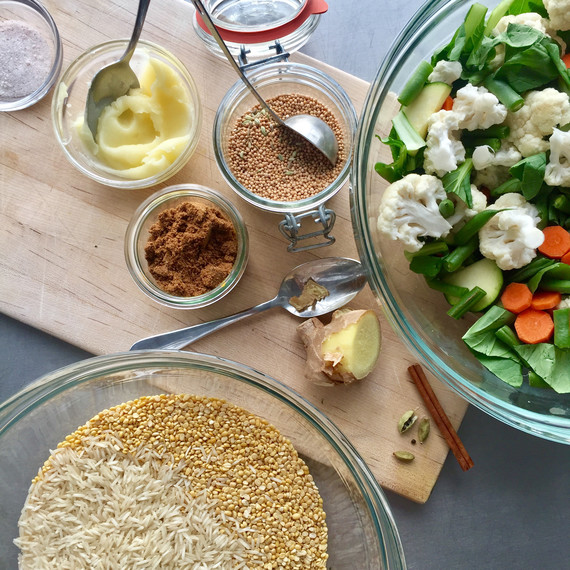 2. Don't forget your mise en place.
Having your mise en place of spice mixes, ghee, dal and rice, veggies, and ginger ready to go makes putting this dish together even faster.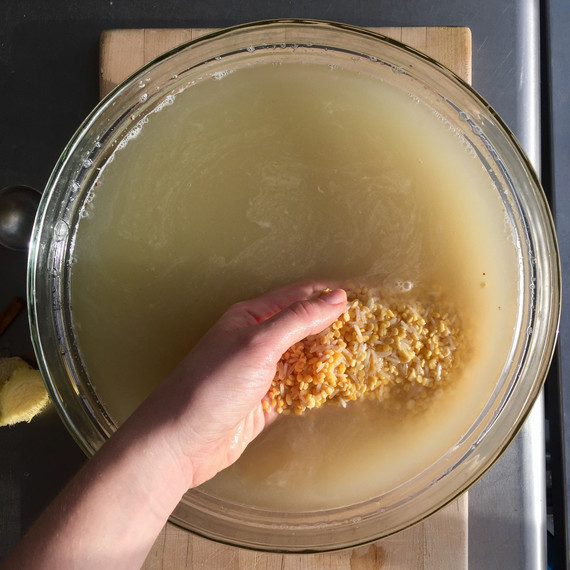 3. Be sure to rinse the dal and rice.
It's important to rinse the legumes and grains in several batches of water until the water runs clear. Drain and set aside.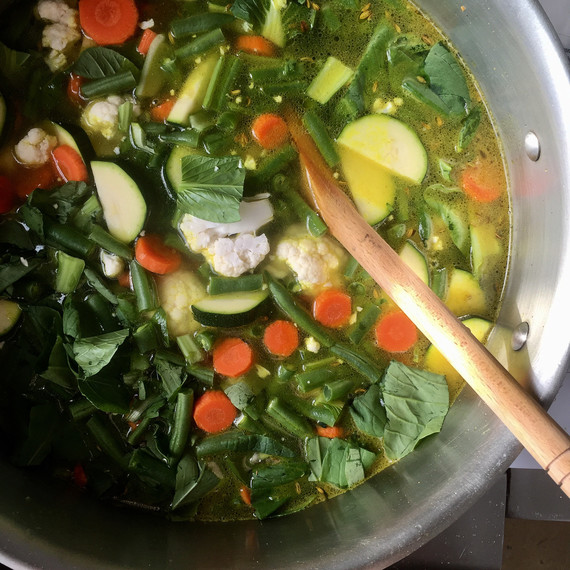 4. Use any vegetables you have on hand.
We like adding a mix of cauliflower, zucchini, sweet potato, bok choy, carrots, and green beans, but feel free to experiment. Whatever combination you choose, make sure to cut all the veggies into bite-size pieces so that they cook evenly.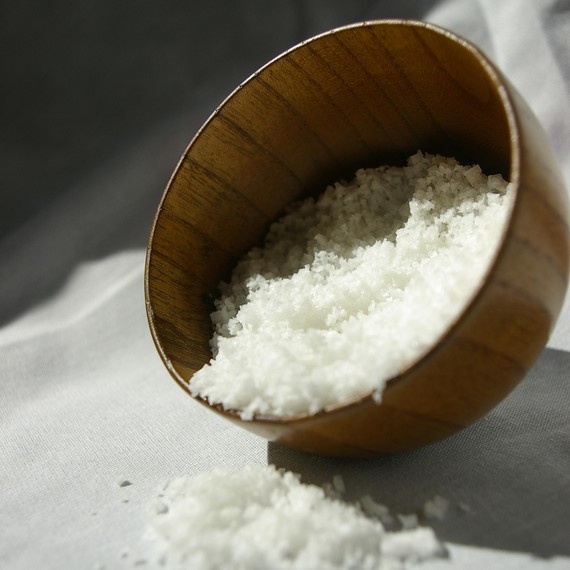 5. Seek out mineral salt.
You can substitute kosher salt in a pinch, but for maximum health benefits, use a mineral salt such as Celtic Sea Salt or Real Salt. Both can be found at most health food stores.