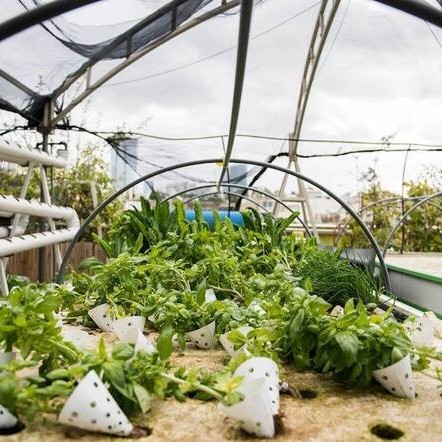 At first glance, the Dizengoff Center, an enormous shopping mall in Tel Aviv, Israel, looks like just that: a shopping mall in a crowded city. But let your eyes wander up, to the building's roof, and you'll find there's something very different about this particular building: It's growing fresh, organic food for Israelis.

(HUNGRY: Try these quick main-course salads)
The rooftop farm was erected in the past year as part of 'Green in the City' (Yarok Bair in Hebrew), a project dedicated to promoting urban agriculture in Israel. There's approximately 8,000 square feet of growing space on top of the Dizengoff plus space devoted entirely to educating citizens about urban farming, organic food, cooking, and more. And all that green thumb goodness doesn't stop at the edge of the roof, either: The farm has hydroponics units for home use available for sale.
Still not impressed? There's more: bees, whose job is to pollinate, their honey is not collected; birds' nests placed here and there to make any feathered visitors feel right at home; and even a bat cave in the basement of the shopping center.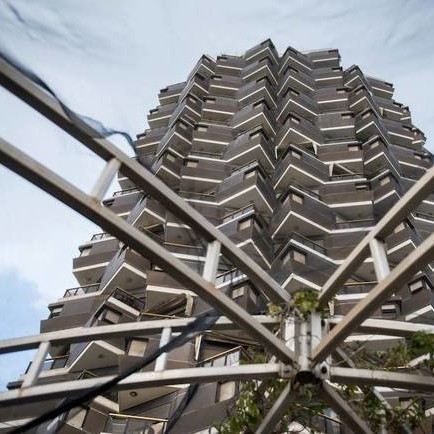 In keeping with Israel's progressive, hi-tech farming and irrigation techniques, the farm uses both vertical and horizontal hydroponic systems that don't require cleaning. There's little to no rot because a continuous flow of oxygen keeps things clean, healthy, and alive. All of this results in food that grows two times faster than it would in soil.
If you're wondering how these vegetables stack up against the ones you purchase at your local grocery store, well they're all grown without pesticides. They don't qualify as "organic" due to an Israeli agricultural law requiring food labeled that way to have been grown in soil.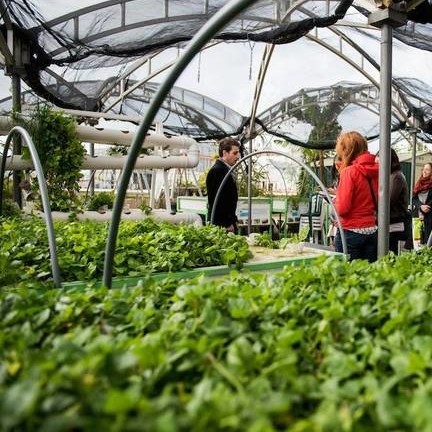 So, how does all this food get to the hungry shoppers below? A wooden, farmers market-like stand located in the entranceway to the shopping mall holds vegetables available for purchase -- and is nearly always sold out. In fact, it's restocked several times per day. Shoppers are encouraged to use the honor system, leaving cash behind after they select their produce.
If this is any indication of what's to come to the roofs of American malls, well we're ready. Until then: Farm on, Tel Aviv!