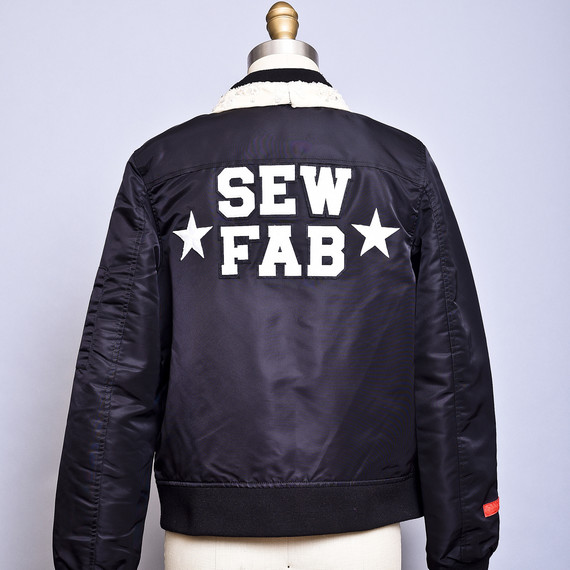 I love to embellish things, especially if they are bare. So a bomber jacket is the perfect blank canvas. While shopping for a bomber I paid attention to the fit, zipper (metal is better than plastic), and lining. The first thing you'll want to do is gather your materials.
Materials
Bomber jacket (I got mine from a trendy retailer but you could also thrift one)
Patches, buttons, fabric, and other embellishments
Garment to repurpose (optional)
Sewing kit
Sewing machine
It took about 5 hours to complete this project and having an upbeat soundtrack to jam to made the time fly. So, after you gather your materials, you might want to turn on your favorite playlist.
[DON'T MISS: This Is What the Ultimate Sewing Basket Looks Like]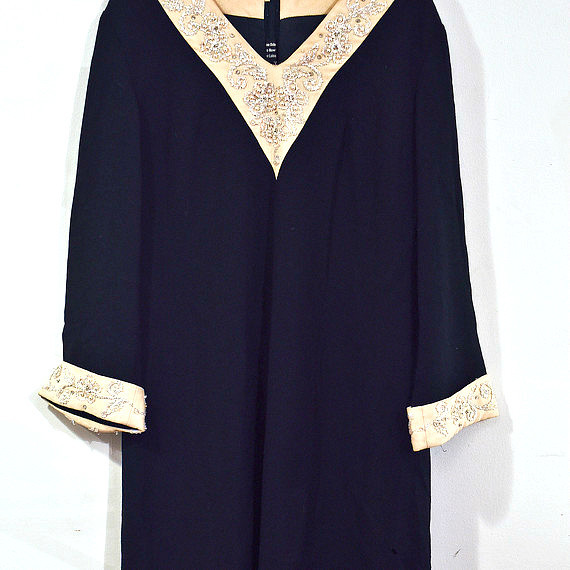 For this sewing project, I decided to challenge myself and incorporate a beautifully beaded trim from a vintage black dress that I had never worn. I recommend shopping your closet to see if there's a leather, satin, embroidered, or printed fabric finish, from something old, that you might repurpose to dress up your jacket.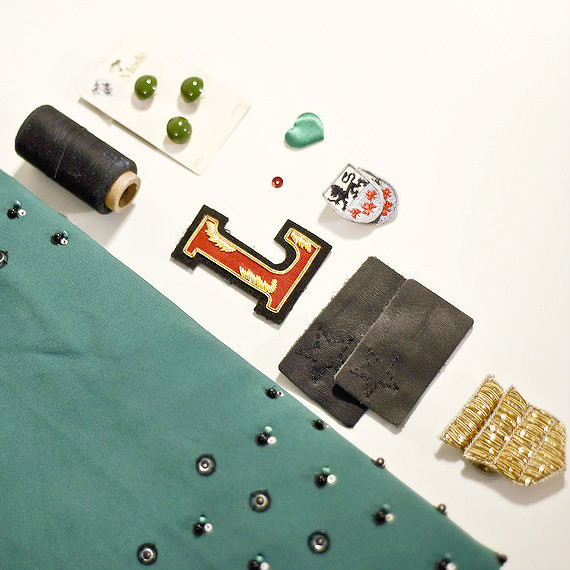 Step 1
Play with placement! With a theme in mind, lay out your patches, buttons, fabric, garment, and other embellishments. Place the items on your blank bomber; there are so many parts to use! What pops out at you? Sketch. Remember less is always more so consider taking a minimalist approach.
Step 2
Prep your materials to sew. Carefully remove the parts that you'd like to use if you are repurposing a garment. After measuring, I discovered the cuffs of the dress were the perfect length to go around the collar of my jacket so I seam ripped, prepping them to be sewn on. If the fabric is thin, you'll want to add a medium weight fuseable interfacing to give it more body.
[ADD THESE: 12 Enamel Pins That Any Martha Stewart Fan Would Wear Proudly]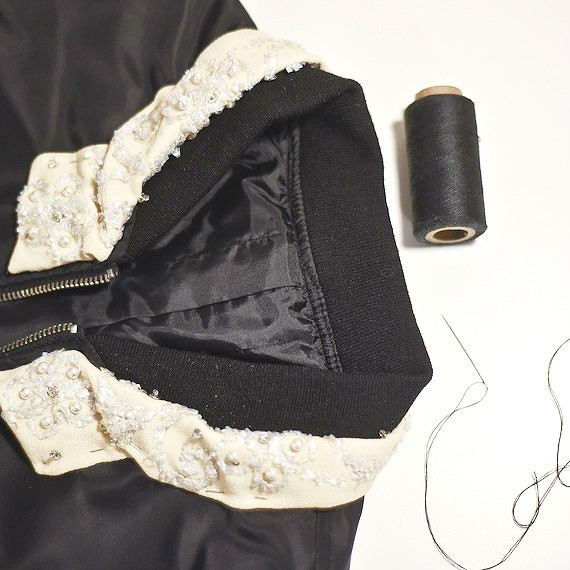 Step 3
Next, pin and sew the repurposed cuffs around the collar, or wherever you decide. Figuring out the best way to attach the trim was the most difficult part of the process. I decided to do it by hand using a blind stitch. If you're using this approach, take your time neatly sculpting it around as you sew.
Step 4
This was fun! I used both sew on and iron patches. For the sew-on patches, I backed them with double sided tape to prevent them from shifting while sewing a zig-zag stitch around on my machine. For the iron-on, I ironed them to hold in place before sewing. Depending on where your patches are positioned you'll want to do a combination of machine and hand sewing although, this entire project could be sewn by hand. I put the title of my first book, Sew Fab, on the back of my bomber!
[EXPERT ADVICE: 6 Handy Sewing Stitches You Should Know]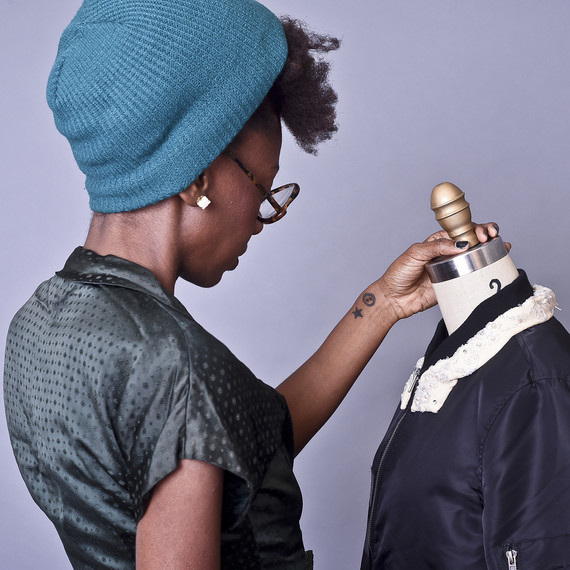 After your bomber is embellished, style it, and celebrate the season! I plan to wear mine with a little black dress! 
[DIY: How to Sew a Little Black Dress that Fits You Perfectly]
Now that my first DIY bomber jacket is complete, I'm already daydreaming about creating the next one using embroidery! I hope this project inspires you to create your own one-of-a-kind bomber. It's the jacket that will continue to be a wardrobe staple, season after season, so let your look take flight!
Feeling inspired to try another fashionista-approved project? You'll love these Trompe L'oeil shirts: