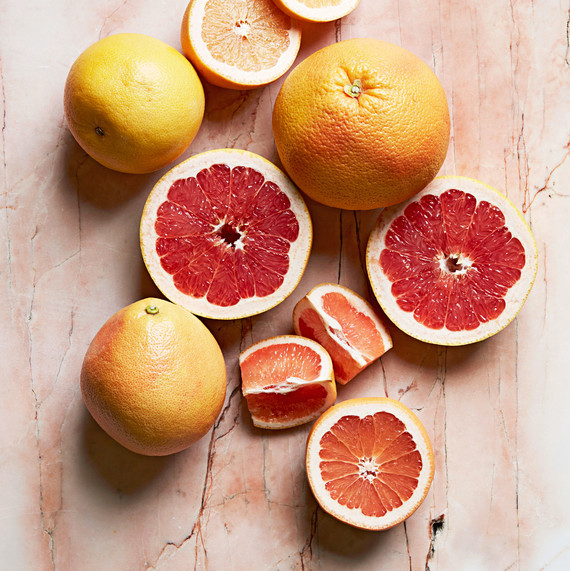 Grapefruits are bright spots in an otherwise meh time of year for fresh produce. They're an ideal combo of sweet and tart and are loaded with vitamin C, potassium, and fiber. In fact, half a medium-size grapefruit packs about half the full daily recommended dose of vitamin C. Lycopene, an antioxidant also found in tomatoes, provides the rosy hue.
When buying, look for signs of a ripe and juicy fruit: heavy for its size, with taut and shiny skin. Bonus: Grapefruits keep well in the refrigerator for a few weeks. They're also great for juicing. Bring the fruit to room temperature for easy squeezing.
Easy Prep in Three Steps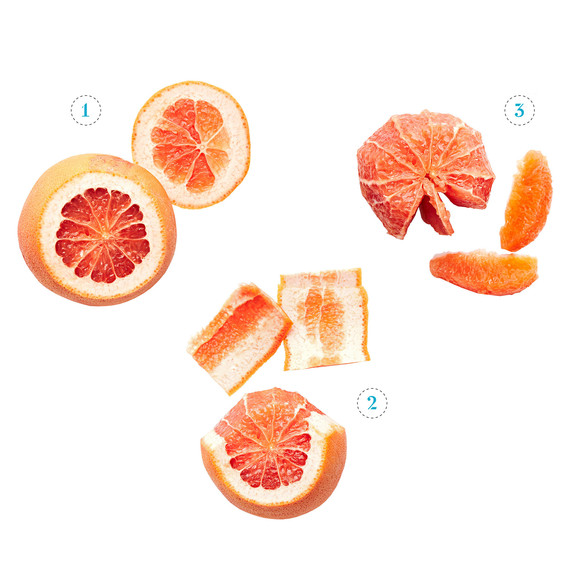 1. To remove the skin, pith (white flesh), membranes, and most seeds from a grapefruit, start by trimming the ends with a sharp knife
2. Set the grapefruit on one end, and slice off the peel and pith in sections, following the curve of the fruit.
3. Cut along both sides of the membrane to release each segment, working over a bowl to catch juices. (This step, called supreming, works for any citrus fruit.) You can also halve the fruit and thinly slice it, or just cut it into thick rounds.
Our Latest, Greatest Grapefruit Recipes
Grapefruit can invigorate any meal. It provides a tart contrast to smoked trout, a brightness to earthy beets, and a burst of flavor to ricotta paired with cardamom honey.
For Lunch: Grapefruit and Smoked-Trout "Cobb" Salad
Our wintertime riff on the classic Cobb salad pairs romaine and watercress with nutty farro, creamy avocado, juicy grapefruit, and delicate smoked trout. A lively grapefruit-Dijon dressing ties all the flavors together.
Get the Grapefruit and Smoked-Trout "Cobb" Salad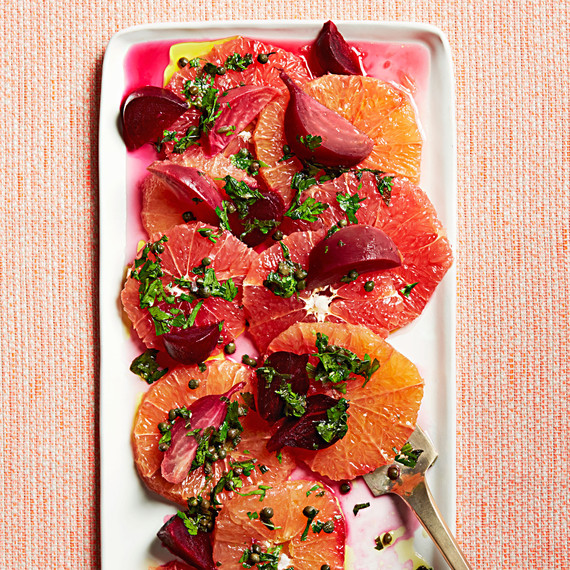 For Dinner: Grapefruit and Vinegar-Roasted Beets with Salsa Verde
Beets and grapefruit make a stunning duo in this vegetarian side dish or appetizer. Red-wine vinegar pulls double duty here -- it's used to roast the beets and adds zing to the herb-packed salsa verde.
Get the Grapefruit and Vinegar-Roasted Beets with Salsa Verde Recipe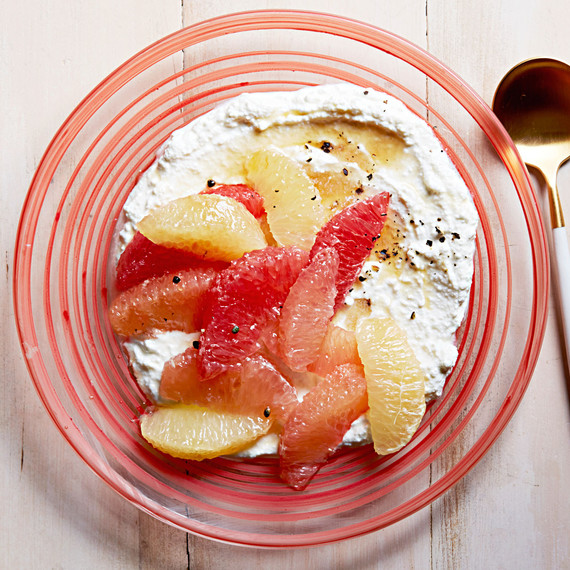 Anytime: Mixed Grapefruit with Ricotta and Cardamom Honey
An assortment of grapefruits -- we used pink, white, and Ruby Red -- makes for a beautiful presentation in this oh-so-simple dish. It works equally well as an elegant dessert or a brunch treat.
Get the Mixed Grapefruit with Ricotta and Cardamom Honey