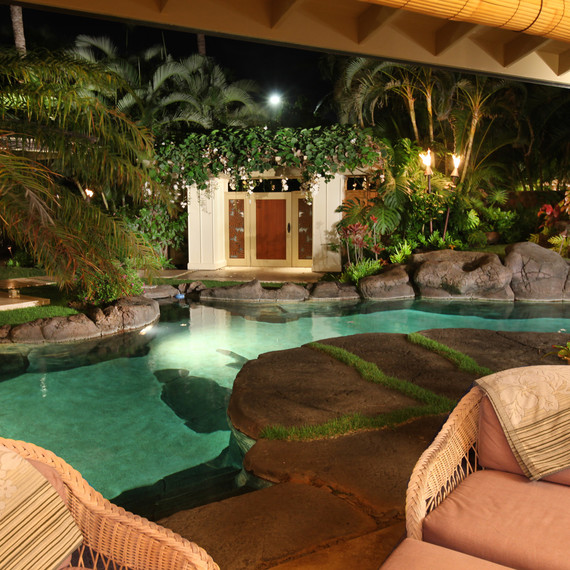 It's a vacation home fit for a president! The stunning Plantation Estate at Paradise Point in Hawaii might just be the ultimate tropical getaway location -- it's so lovely, in fact, that President Obama and his family spent their winter holiday there for four consecutive years.
Paradise Point Estates rents out the gorgeous 5-bedroom estate on the island of Oahu. It's located about 25 minutes outside Honolulu and boasts a media room, gourmet kitchen, fitness center, courtyard lagoon and private beach. The estate earned its nickname as the "Winter White House" when the Obama family vacationed there during the holidays from 2008 to 2011.
If you're as enamored with Paradise Point as the Obamas are, you're in luck! You can rent the stunning estate for your own vacation -- though it's certainly not cheap. Rentals start at $4,500 per night, according to Realtor.com, but can you really put a price tag on paradise?
[DIY: How to Make a Hawaiian Quilted Pillow Cover]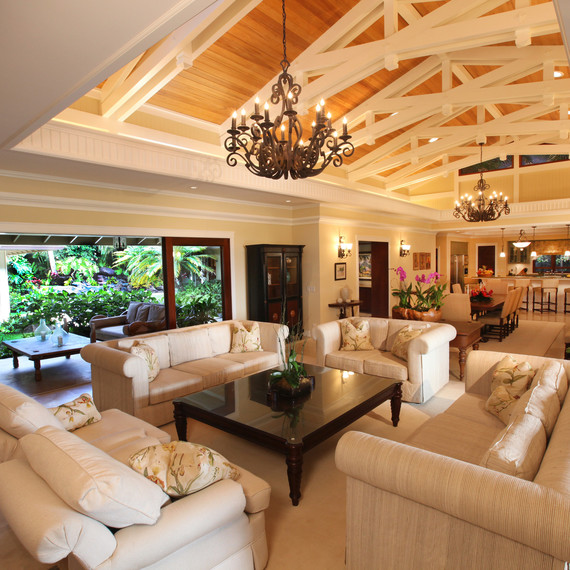 [FOR EXTRA FLARE: Make This Applique Robe with Hawaiian Floral Print]