Everyone knows that the Golden Globes is the most fun awards show. It's got movie AND TV stars (or as Amy Poehler so memorably put it when she and Tina Fey hosted in 2013, "Only at the Golden Globes do the beautiful people of film rub shoulders with the rat-faced people of television."), and the booze is always free-flowing, which makes for a looser ceremony and more laid-back speeches. To soak up all the Champagne toasts this Sunday, the Beverly Hilton will be serving a surf-and-turf feast. Want to eat and drink like the stars? Here's how to recreate the menu with a Martha twist.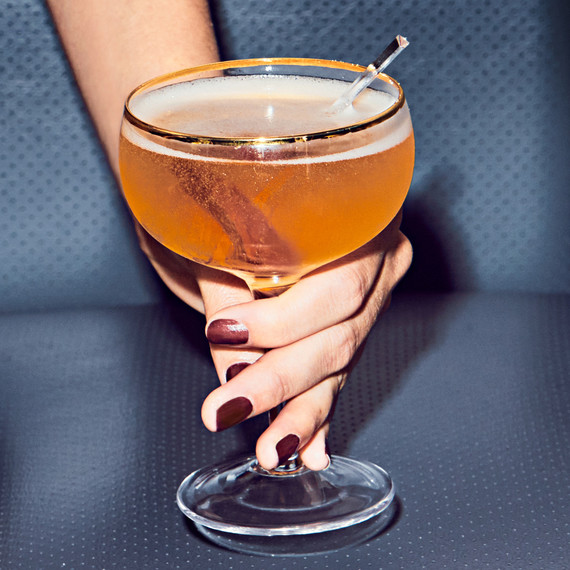 To Drink: Champagne Fizz
Champagne in all forms is a must at the Golden Globes! We've updated the classic Champagne cocktail with candied ginger and angostura bitters.
Get the Champagne Fizz Recipe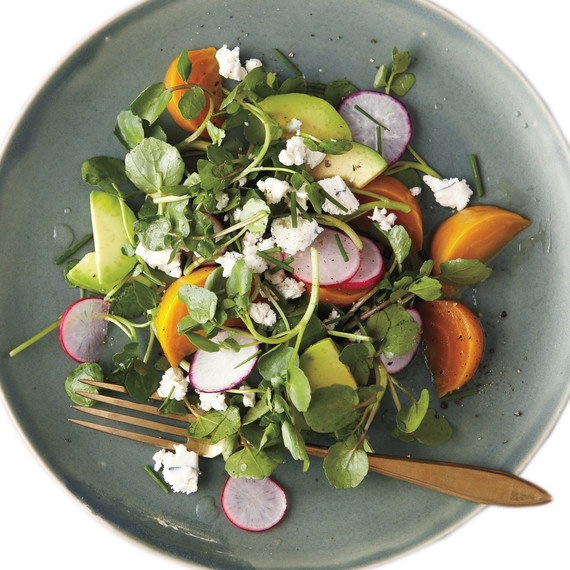 Appetizer: Beet Salad
The familiar beet-and-goat-cheese salad is staging a comeback at this year's Golden Globes. Our version of course calls for golden beets! Sliced avocado ups the creamy factor, and watercress and radishes add the perfect amount of crunch.
Get the Roasted Golden-Beet, Avocado, and Watercress Salad Recipe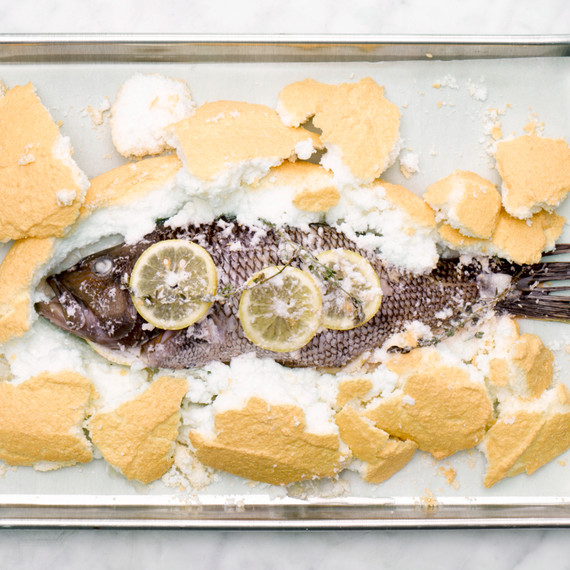 Main Course: Surf or Turf?
Roasted sea bass with sun-dried tomato pesto is the fish dish of the evening. Why not give yours a showstopping presentation with a golden salt crust? The moist, flaky fish underneath is delicious solo or paired with our Garlic-Cilantro Pesto Sauce with Sun-Dried Tomatoes.
Get the Salt-Roasted Bass Recipe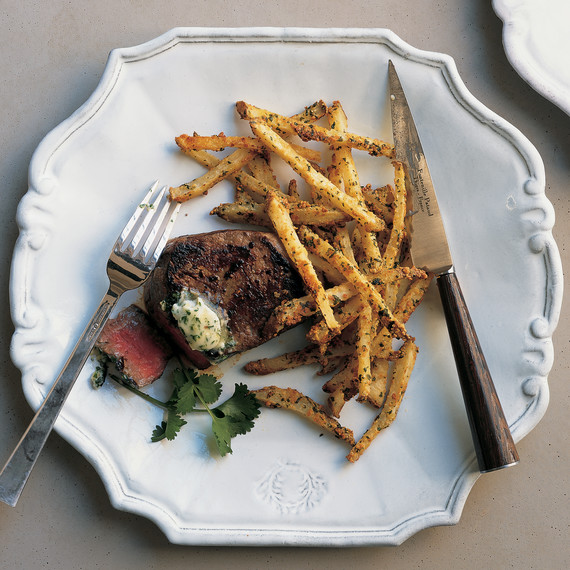 Or make it steak night with luxurious filet mignon. Ours is topped with garlic-cilantro butter and served with next-level frites -- thinly sliced potatoes are tossed with cotija cheese, cayenne pepper, cilantro, and garlic, then baked.
Get the Filet Mignon with Herb-and-Cheese Potatoes Recipe
Vegetarian Option: Mushroom Risotto
For the meatless crowd in Tinseltown! Homemade porcini mushroom stock and a medley of fresh mushrooms are the keys to our umami-packed version.
Get the Mushroom Risotto Recipe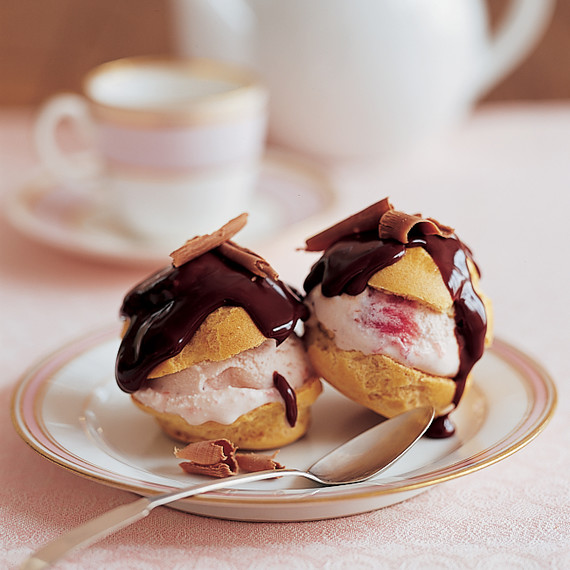 Dessert Trio
Three sweets will be tempting actresses to remove their Spanx this year: almond cake with orange-mascarpone cream, profiteroles, and chocolate-hazelnut crunch bars. Our home cook-friendly renditions include a textbook profiteroles recipe, an orange-almond layer cake slathered with rich buttercream frosting, and a decadent chocolate mousse tart with an ice-cream-cone crust and candied hazelnut topping.
Get the Orange-Almond Cake with Buttercream Frosting Recipe