There are few foods as irresistible as a warm, gooey, deliciously cheesy dip -- especially when you're sharing it with friends while watching, say, an extremely important football game. Here are three of our latest and greatest recipes.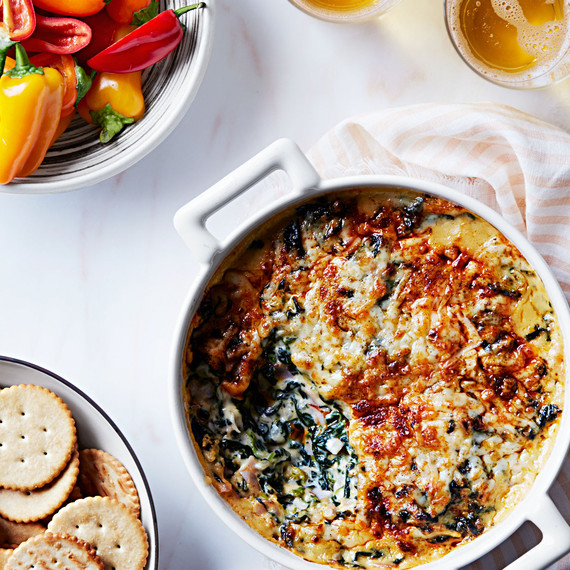 Ham-and-Spinach Dip
Our spin on the classic hot spinach dip adds salty Black Forest ham, nutty Manchego, and sweet paprika for extra oomph. Feel free to substitute serrano ham if you want to play up the Spanish flavors.
Get the Ham-and-Spinach Dip Recipe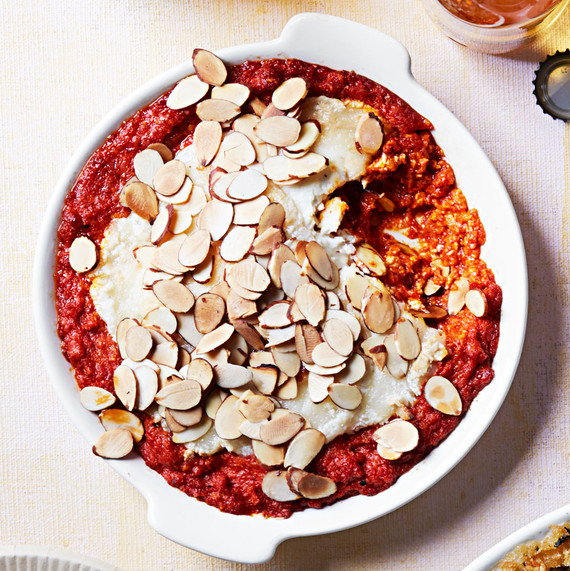 Romesco-and-Bucheron Dip
Bucheron is a semi-aged goat cheese with an edible white rind and fluffy, lemony center. It goes really nicely with homemade romesco, a roasted red pepper and almond spread that originated in Spain, in this flavor-packed dip.
Get the Romesco-and-Bucheron Dip Recipe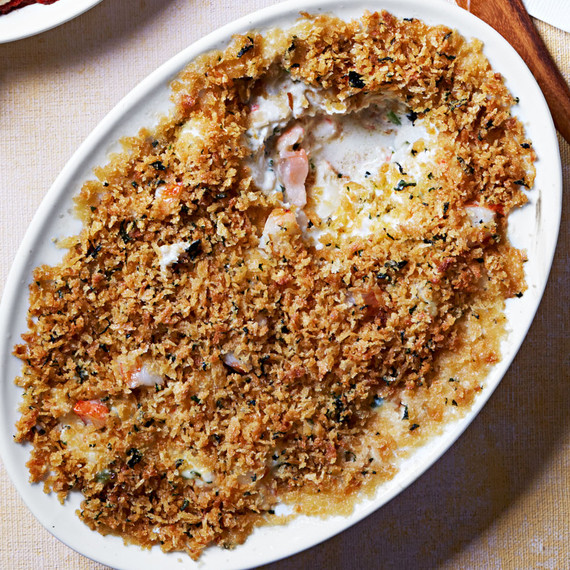 Spicy Shrimp Dip
Fiery serrano chiles, fresh lime juice, and cilantro cut the richness of this creamy dip, while a generous sprinkling of panko adds the perfect amount of crunch.
Get the Spicy Shrimp Dip Recipe
Party-Transport Tips
If you want to take any of our dips to a get-together, they can be refrigerated for up to 8 hours. Just assemble, then cover them in plastic. When it's time to cook, remove the plastic and add 5 to 10 minutes to the baking times listed in the recipes. For the ham-and-spinach dip, broiling time is still 3 minutes.
And what will you use to scoop up these delicious dips? Go beyond the chip with our 6 Alternative Foods That Are Perfect for Dipping.