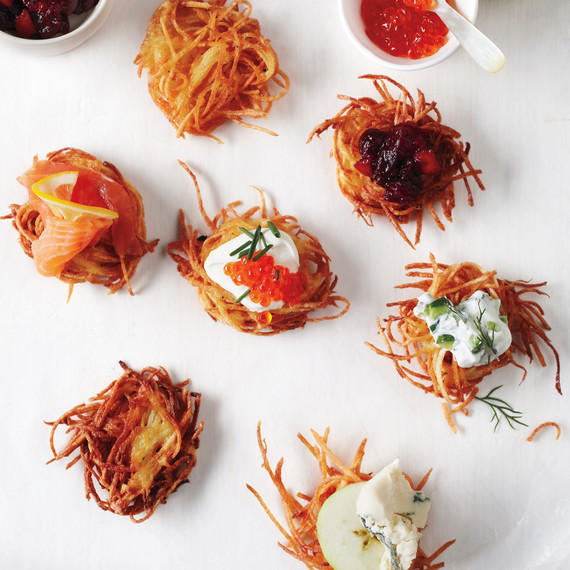 Sweet, savory, tangy, creamy -- there are many ways to top a latke. The good news is that you really can't go wrong! Beyond the traditional add-ons like applesauce and sour cream, our suggestions include some more interesting additions, such as cranberry sauce (it's not just for Thanksgiving!) or tart apple with crumbly blue cheese. Follow our tips for making latkes in advance below, then set out the toppings and let guests build their perfect bite with any of these flavor pairings.
Nova Lox + Meyer Lemon
Sour Cream + Salmon Roe + Chives
Greek Yogurt + Cucumber + Dill
Sliced Apple + Blue Cheese
Get the Potato Latkes Recipe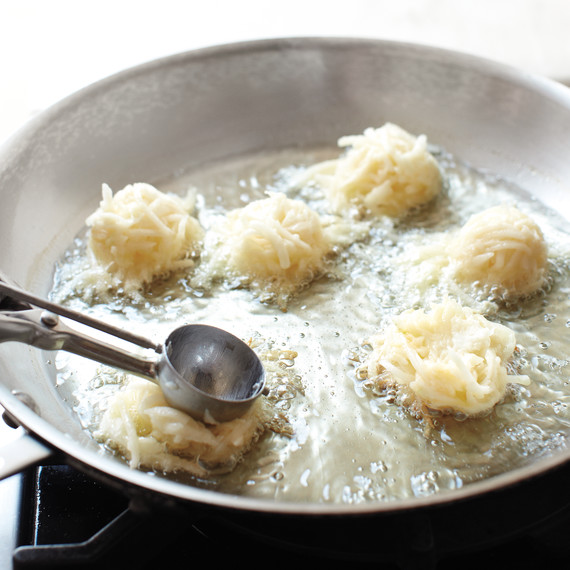 1. Making latkes is easy -- it's just frying, but in several batches. To spare your guests the wait, prepare the latkes ahead.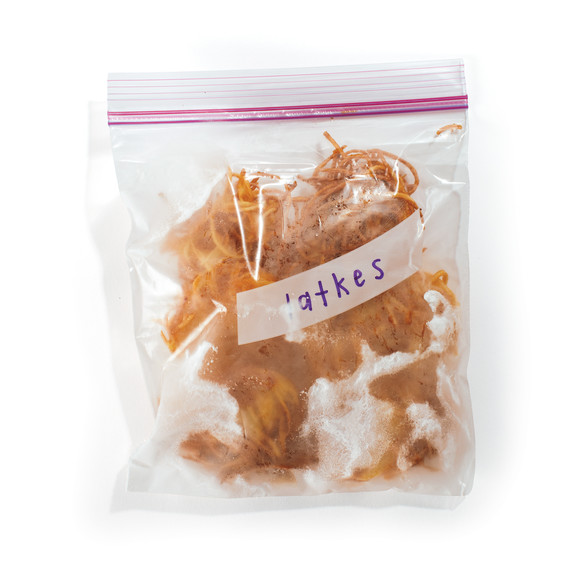 2. Cool completely after frying, then freeze. At party time, reheat them (directly from the freezer) in a single layer on a parchment-lined baking sheet in a 350-degree oven until hot and crisp along the edges, about 15 minutes.