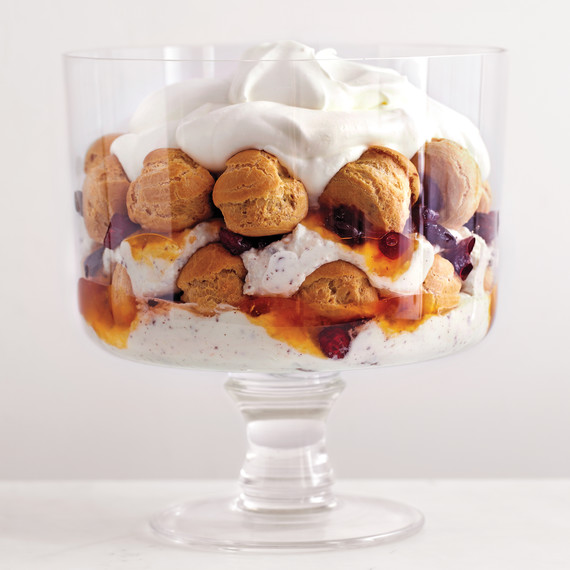 This is our update on the impressive high-rise dessert that's provided a big finish to Christmas dinners for generations. This version isn't just luscious and dramatic but also surprisingly doable: Each of its elements --  cream puffs, anisette-soaked fruit, and creams -- can be made ahead, then assembled the day of the festivities. Here are our secrets to putting it all together.
Get the Chocolate Cream-Puff Trifle Recipe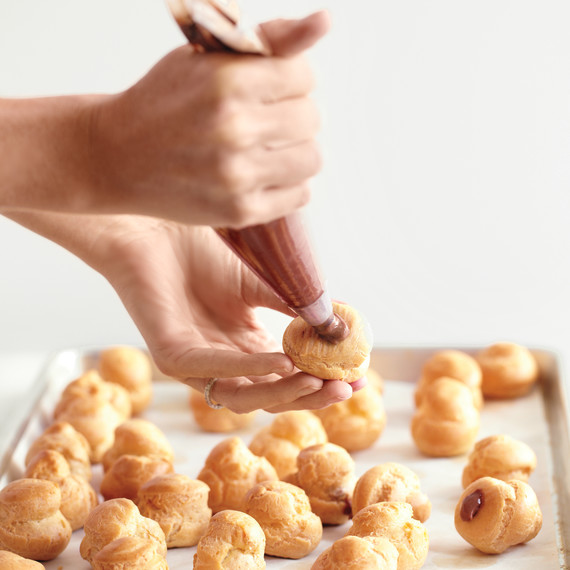 Piping Tips
1. Filling small puffs requires the right tip: A 1/4-inch plain tip (Ateco #801) will fit a small opening, yet it is large enough to push in a fairly dense pastry cream.
2. Insert the tip into the hole you've made in each choux puff and completely fill the puff. When the cream starts to extrude and the puff feels heavy for its size, it is full enough.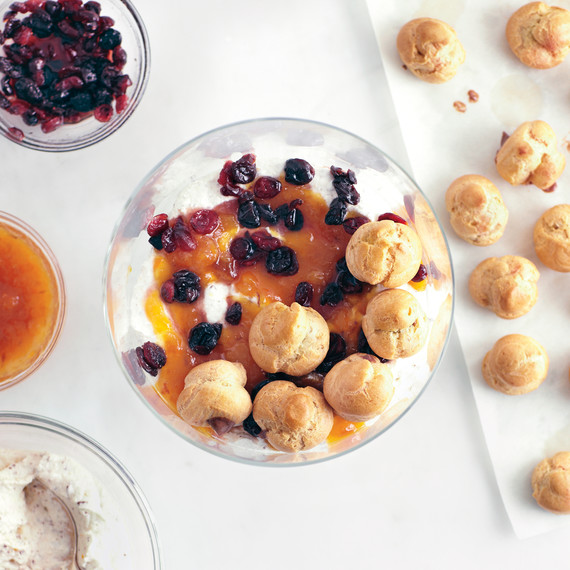 Assembly Tips
1. Spread half the ricotta cream in the bowl, then half the marmalade and half the dried fruit and soaking liquid. This anchors the first layer of cream puffs. Repeat with another layer to ensure that each puff you scoop out will be surrounded by cream.
2. Chill the trifle at least 30 minutes and up to 4 hours so all the flavors have a chance to mingle. The cream puffs will soften if the trifle sits in the fridge much longer, but the dessert will still be delicious.
Get the Chocolate Cream-Puff Trifle Recipe