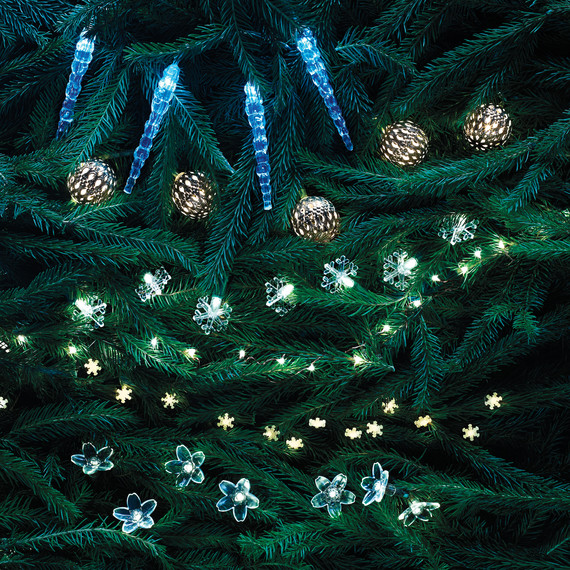 One man, Tom Hammond is putting his home holiday light display in your hands. That's right: You can control his flashy light display from anywhere! With internet access, you can choose from a set of holiday animation themes and watch the lights twinkle on his house.
Tom, an Ohio native was inspired by other light shows to create his collaborative Christmas light showcase. He has been working on the seasonal project for the past four years with some inspiration from an Australian friend. The idea is simple, as he created nine different animations ranging from snow, pinwheel to confetti and twinkle that you can control from your laptop, smartphone, or desktop by visiting his website, itwinkle.org. If the Ohio town of Doylestown is close by, certainly you can drive by to change the light display in person. While Tom is receiving a ton of local traffic to view his festive home feature, he is also racking up views (and participation points) from people across the globe.
"The website actually shows where everybody is coming from and I have had people from France and Denver, Colorado, and China and Russia, the Netherlands," he said to FOX 8 Cleveland. "The first day I tried this I put one little message on Facebook and I had 800 people changing the lights in one evening which are a little crazy but a lot of fun."
[DON'T MISS: Watch The Most Intense Christmas Light Show We've Ever Seen]
It seems like everyone is already participating in the light changing fun, but if this is the first you're hearing of this holiday light display, no worries as there is still plenty of time for you to pick your animation. Tom's lights come available daily at 5 p.m. to midnight (EDT) and will run one week after New Year's Day. Of course, with numerous hits the site receives patience should be practiced as you wait your turn to get your twinkle on. Really, it's worth the few extra minutes. Looking ahead to next year, itwinkle.org is accepting donations for bigger, better, and more interactive light advancements. Actually, Tom is hopeful to add some tunes (and hopefully various tune options) to next year's light display.
In the meantime, it's nice to reflect on the early Christmas gift that Tom essentially gave everyone that for just a few hours the world agrees to sit, watch, and be jolly... one twinkly light at a time.