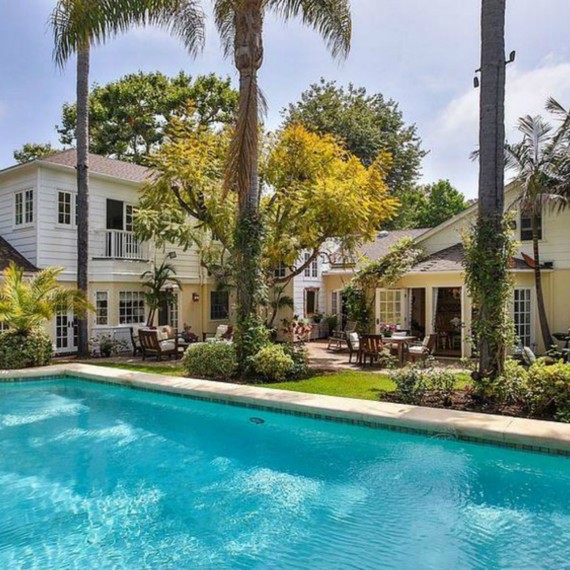 Goldie Hawn and Kurt Russell, one of Hollywood's favorite couples, have been an item for 33 years! It's not hard to believe that a couple with so much history would have quite the cozy abode. Well, they just listed the home they bought together in 2004 and it's incredible.
The 6,389-square-foot property, five-bedroom Pallisades home, which they bought for just over $4 million, is now listed on Trulia for $7.25 million
According to the listing, the home also has a double-level guest suite, a sizable kitchen, and plenty of room for guests -- like daughter Kate Hudson and her two kids -- to crash without anyone feeling crowded. The spacious master suite has an en suite that could double as a spa -- there's really no need unmet in this home.
Despite the abundant amenities, the mansion manages to feel homey, welcoming, and very down to earth.
Check it out.
[SEE THIS: Inside the Childhood Home of Jackie O]