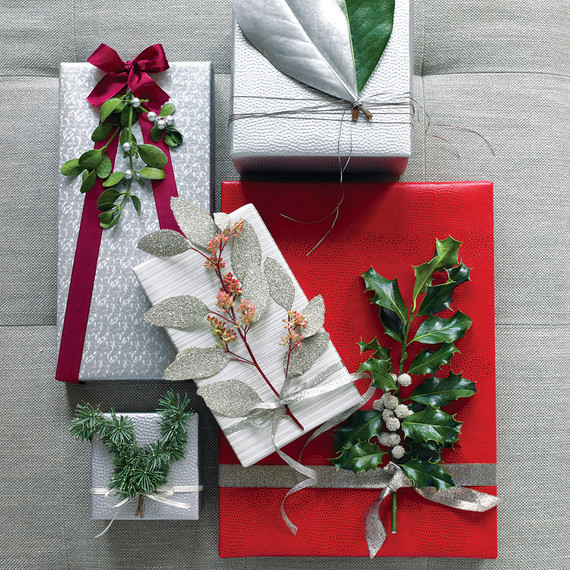 When it comes to wrapping and gift-giving, there's always that one mystery wrapped holiday gift lurking in the back of the closet and you have no idea what it is and whom it's for. And what about organizing what you've already purchased? Have no fear, follow these tips for complete organization.
1. Keep an Updated List By Recipient's Name
Break out the list by name of recipient, gift item, and description. Keep the list in your purse or on your phone so when you're in the store, you can quickly glance and see what's left to buy. This way there are no duplications, misses or disappointments for anyone.
2. Put Wrapped (or Unwrapped) Gifts in Black Trash Bags for Storage
Black trash bags can easily be hidden or go unnoticed from prying eyes in a closet, garage, work space, attic, etc. Make sure to use a small sticker or piece of colored ribbon to denote which bag is for which child, but if that's too risky, just use a twist tie or plastic tab from a loaf of bread to keep track of them. Better yet, throw a blanket or tarp over the bags so there will be no temptation to snoop.
3. Keep Your "Santa" Paper Hidden in Plain Sight
Many parents have smart kids who may still believe in Santa but notice the same wrapping paper you used on Grandma's gift is the one used on their gift from Santa. Again break out a magic black trash bag or any opaque plastic shopping bag. No kid notices a trash bag stuck in the corner of the shed or garage but that's the point, it's hiding in plain sight. Use an upright wrapping paper bin or a new or clean plastic trash bin, put your Santa wrapping paper rolls vertically inside with a zip lock bag of stick-on bows, tape and scissors tucked inside for easy access supplies and slip the black trash bag over the top. Voila! An instant wrapping organization station that can be whisked away without notice.
[CURIOUS? Here's How Much People Actually Spend on Holiday Gifts]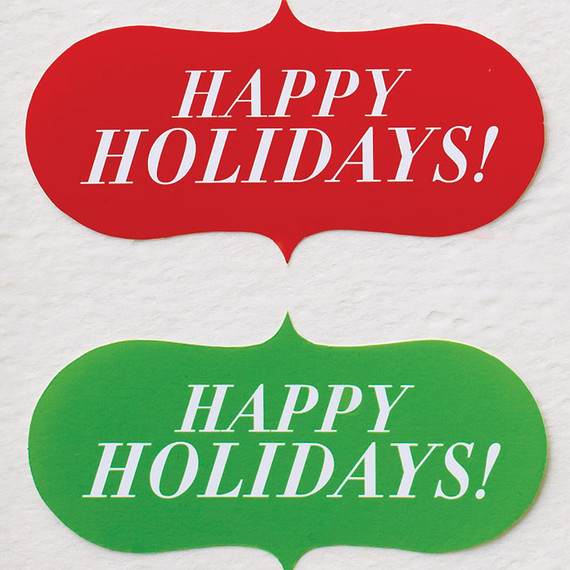 4. Put a Reminder Yellow Sticky Note on Each Gift
After wrapping, put a small yellow sticky note on each gift detailing what's inside and whom it's for. That way, you can wrap ahead of time and not forget what you wrapped. If you have a pile of gifts that you're storing, use a piece of masking or painters tape over the top of the sticky as double insurance the note won't fall off the gift and leave you having to open it to figure it out. Masking or painter's tape can be easily removed without damaging the wrapping paper.
5. Affix Labels Ahead of Time
No one wants to spend Christmas Eve or Hanukkah week writing labels on every single gift. Do this when you wrap so on Christmas Eve all you need to do is pull out the gifts, stick on some bows and place under the tree. Done!
6. Use One Wrapping Paper for Each Recipient
This is a great idea particularly if you have multiple kids and find that organizing their gifts can easily get confusing. Even if you use the yellow sticky with the name and description and the trash bag to keep things extra organized, choose one wrapping paper for each child and wrap all their gifts using that one paper. This works well for older kids or kids who no longer believe in Santa. If they do still believe, you can pin a square of their personal wrapping paper to their stocking so they will know which gifts belong to them. This method is especially helpful on Christmas morning when things get chaotic.
7. Stick-on Bows Are a Must
It's now Christmas Eve and the kids are off to bed and you are feeling exhausted — but have no fear! Your advanced planning and organization is about to pay off and all you need to do is stick on some bows. All of your gifts are now wrapped with the to/from labels on and yellow stickies affixed stored in your black trash bags. A wrapped gift isn't the same without a bow but bows on gifts in storage get crushed. Remove the stickies and put some simple stick-on bows to the gifts and place under the tree. This saves time and it helps you move quickly so you can enjoy that glass of wine in front of the tree or better yet get to bed and catch up on some zzzzz's for the big day ahead!
Another great tip? In this video, Martha shows you how to set up a "wrap and ship" station at home: