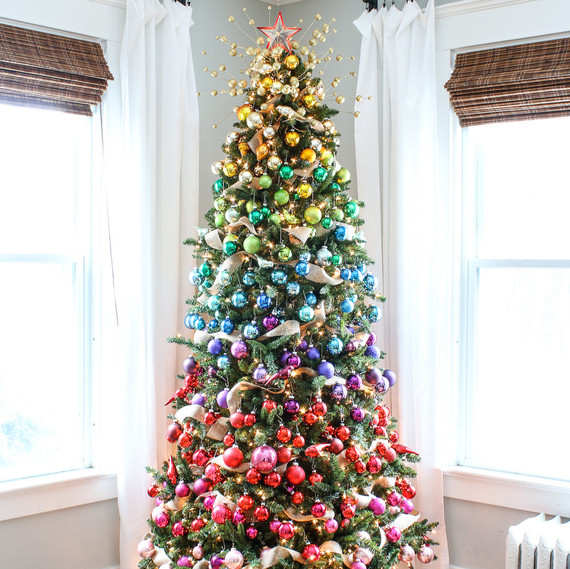 Hauling out the holly, bows, baubles, and wreaths are on way to get into the seasonal spirit. Another way is simple, put up your Christmas tree. We can assure that your tree is beautifully decorated from tree branch to tree branch we do wonder what kind of tree you have. In addition, we're curious as to what your Christmas tree style says about you.
The Colorful Tree
Does your tree glow in a pink, vivid blue, or a lime green hue? You're vivacious, fun, and — just like your tree — like to stand out from the crowd! Having a colorful Christmas tree means you are bold, accepting of trends, and not afraid to speak your mind. Sassy, artsy, colors, pattern play, and fun ornaments are all welcomed details when you go about decorating your flashy Christmas tree.
[GET INSPIRED: Rainbow Christmas Tree Ideas]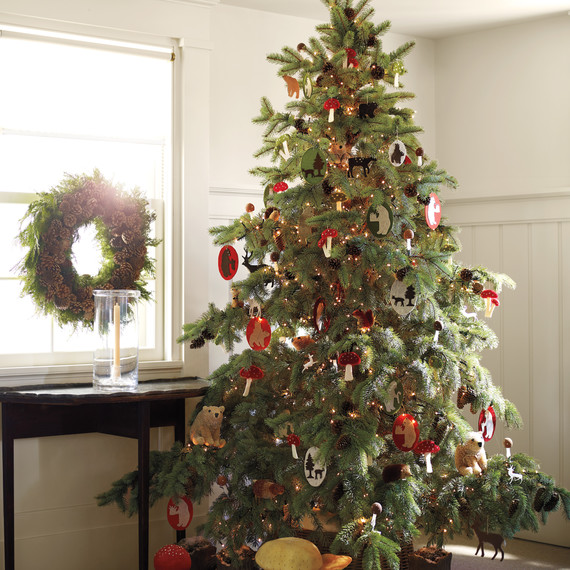 The Traditional Tree
There's nothing like chopping down a Fraser Fir at the local tree farm for Christmas. You value family, quality time, traditions, and most importantly, authenticity. The tree sap, pine needles, and the occasional tree toppling over all is forgiven by the overpowering scent of pine that fills your home during the month of December.
[GET INSPIRED: Traditional Christmas Tree Ideas]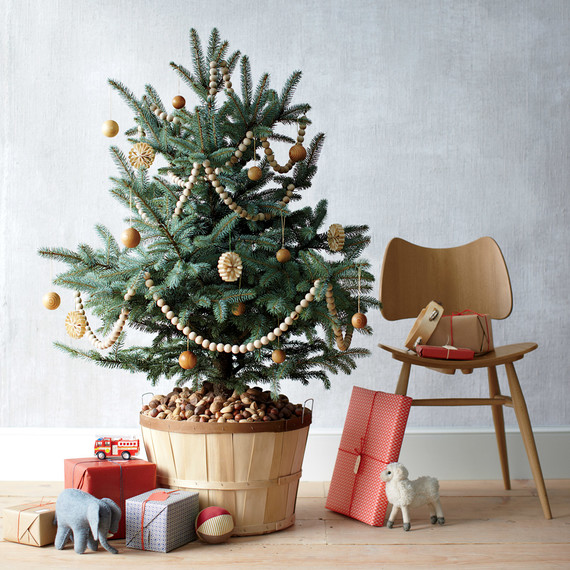 The Small Christmas Tree
Tabletop or small in size, you know that the size of a Christmas tree isn't a measure of holiday spirit. It's about the love put into choosing, decorating, and caring for it. You're a savvy-thinker: you like to save on space and time, and appreciate the value of a dollar. and take ease with a quick holiday cleanup by decorating with a humble yet adorable tabletop tree. And as for your friend's robust six-foot blue spruce? You know come January, you're the one who will have the last laugh with minimal needle clean-up.
[GET INSPIRED: Small Christmas Tree Ideas]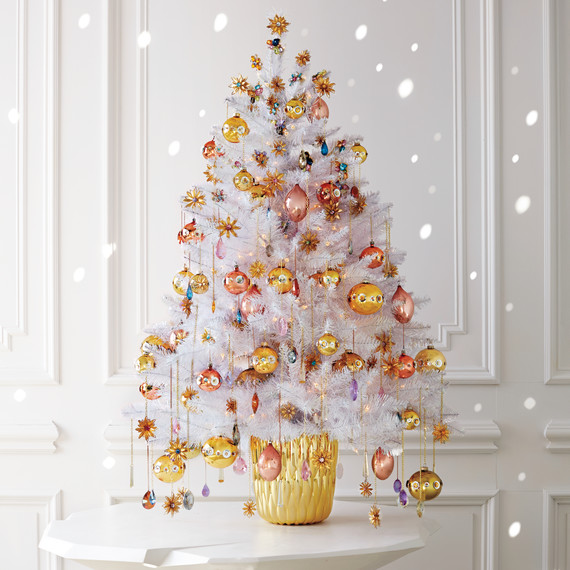 The Glitzy Glam Tree
Red and green? That's so last Christmas. This year, you're all about a modern palette, shimmering metallic ornaments, and dripping decadence. Elegance, simple touches, and appreciation for the finer things in life are all qualities that you possess. Your white tree is refined, fashion-forward, and perfectly ready for a party. (Sound familiar?)
[GET INSPIRED: Bedecked in Baubles Christmas Tree Ideas]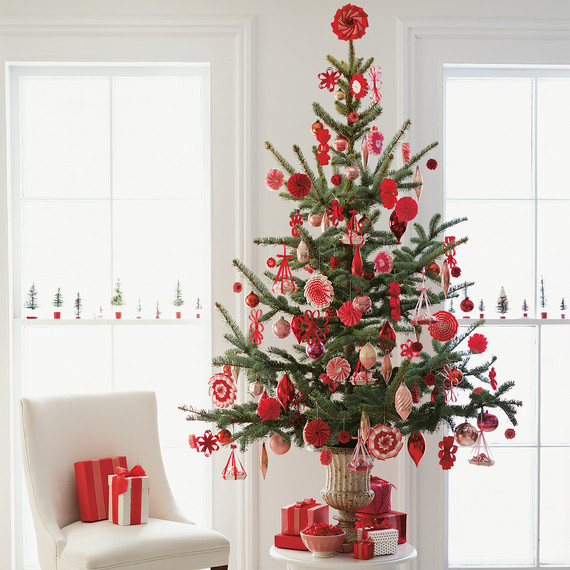 The Retro Tree
Clearly, you were born in the wrong century. For you, Christmas is all about honoring the past. Each year, you marvel at the tinsel-covered tree in It's A Wonderful Life and you happily collect holiday memorabilia from teensy toys to mismatched collections of mid-century ornaments. You value your family and family history. It doesn't matter to you whether the ornament was crafted from porcelain or a paper towel tube as they are all precious to you.
[GET INSPIRED: Retro Christmas Tree Ideas]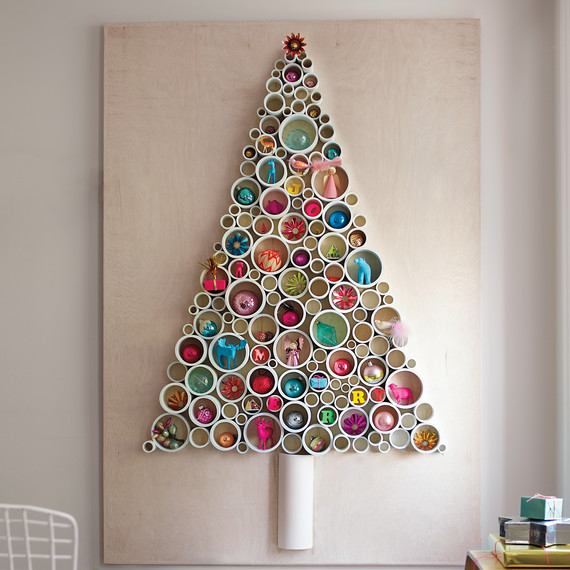 The Modern Tree
Branches, limbs, needles, pine scents, and clumps of lights aren't really your thing — and that's perfectly okay. Instead, you opt to create one of those wall trees out of paper, a string of lights, or a garland. You like to make a statement and buck the trend. Now, you just need to point your phone, snap, post, and add hashtag #ChristmasTree.
[GET INSPIRED: PVC-Pipe Tree Ideas]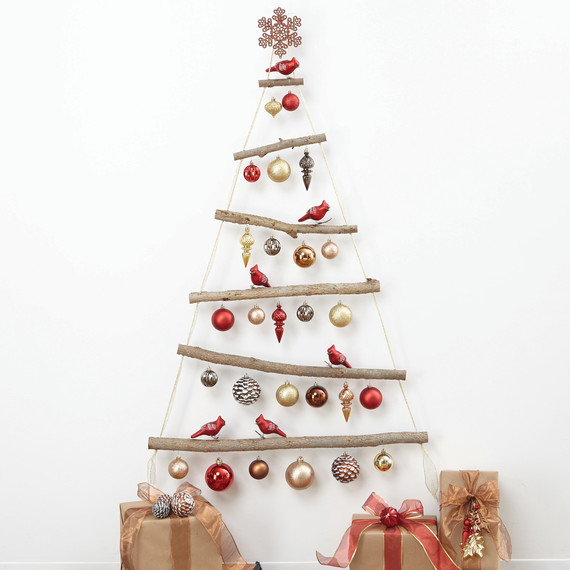 The Minimalist Christmas Tree
Some might think that the only way to decorate a Christmas tree with string lights, and sparkly ornaments. But not you. You like to think outside the box (or evergreen tree, as the case is here) and appreciate the idea that less-is-more enough that you live your life by that motto. Ribbons, bows, garland, and tinsel aren't pretty adornments — they're clutter. A minimalist, post-modern aesthetic is much more appealing.
[GET INSPIRED: Minimalist Christmas Tree Ideas]
Feeling inspired? Watch how to decorate a Nutcracker-inspired Land of Sweets tree: