First consult the recipe and bake the cupcakes. Then follow our step-by-step instructions for assembling the chicks: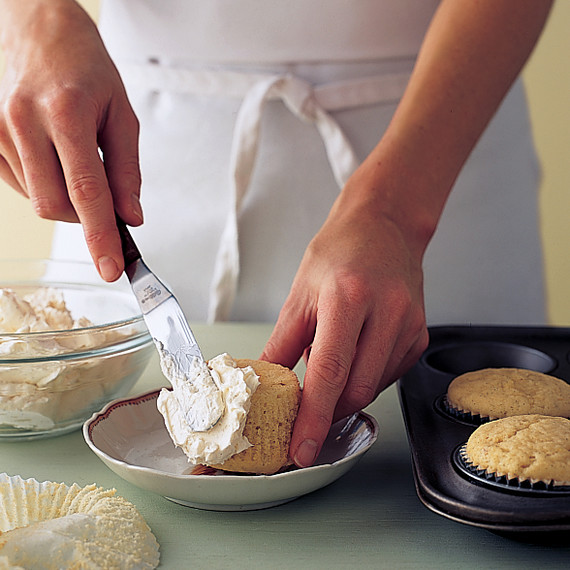 1. An upside-down cupcake becomes the body of a chick. Spread vanilla-buttercream frosting on a cupcake to anchor it to the serving plate while you are working. Use a small offset spatula to coat the sides thickly with frosting, and then mound more on top to create a dome shape.
2. Press toasted shredded coconut into the frosting -- it stands in for fuzzy feathers. Hold the plate at an angle while applying the coconut so the excess falls back into the bowl.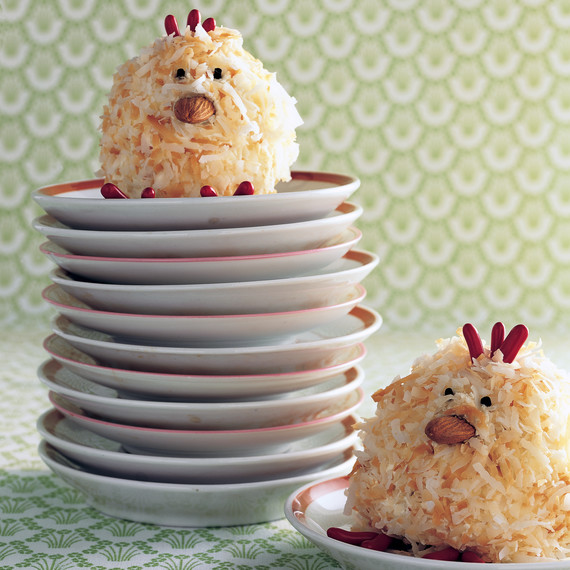 3. Place tiny eyes (made from snipped black licorice laces) on chicks using tweezers. Use a whole almond for the beak and red licorice for the feet and comb; both can be pushed into the frosting by hand.
Get the Coconut Chick Cupcakes Recipe