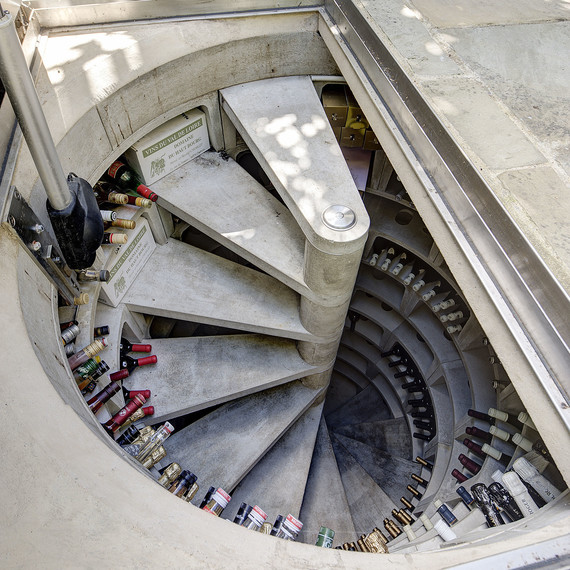 This 7-bedroom home at 6 Royal Crescent, Notting Hill, London, is gorgeous both inside and out, but one of its best features is actually hidden.
The property, listed for $5.3 million with W.A.Ellis/JLL, features a private courtyard, and on the terrace, there's a trap door. What does it lead to? A mesmerizing spiral staircase wine cellar! The secret room goes straight down into the ground, and its circular walls have cubbies for hundreds of bottles of wine.
In addition to its wine cellar, the 3,900-square-foot home also boasts four bathrooms, three reception areas and a spread of lovely gardens. It's the perfect London abode for an avid entertainer -- if you can afford the multi-million dollar price tag.
The property's unique wine cellar was installed by Spiral Cellars, a company that specializes in inconspicuous wine rooms. Check out some of their other cool designs:
[DON'T MISS: 5 Other Fun Ideas for Your Basement]