Pinterest is many people's go-to website for home decor inspiration, making it a great place to track the hottest upcoming home trends. Here are the top 10 decor-related searches on Pinterest that are bound to be huge in 2017:
1. Climbing Plants
Searches for climbing plants on Pinterest have increased 200 percent in the last year. Whether you've got your eye on pothos or spider plants, there's plenty of inspiration on how to incorporate the greenery into your home.
2. Navy Blue Accents
The hottest new color for interiors is navy blue! You can bring this deep, pensive shade into your home through a new couch or accent wall -- or try it out on a DIY "Center of Attention" door.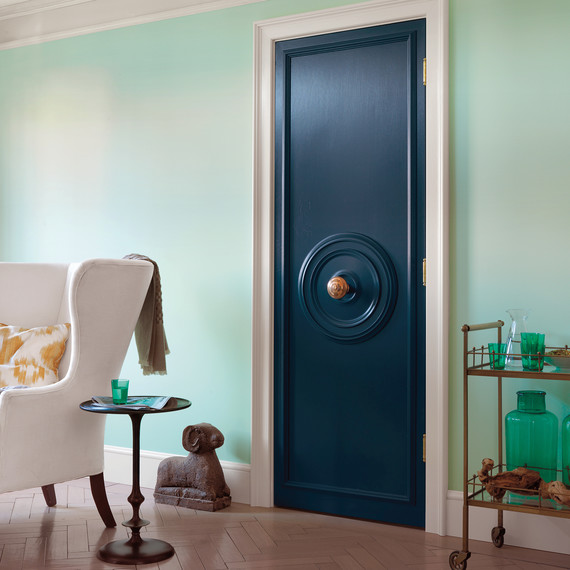 3. Wood Tiles
People are tired of the subway tile trend. Instead, you can add texture to your home with wooden tile accents.
4. DIY Modern Nightstands
No need to buy an expensive nightstand to place beside your bed. Searches for DIY modern nightstands are booming on Pinterest right now, so you're sure to find tons of great options. Learn How to Refinish a Modern Table.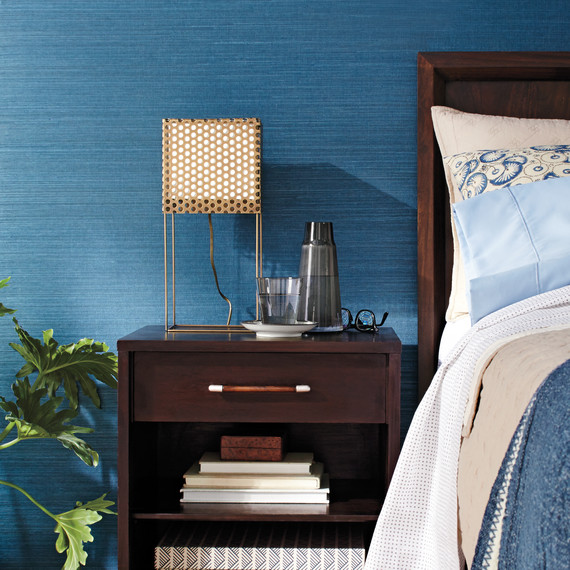 5. Farmhouse Style
The latest in interior design style is the farmhouse look. This includes lots of distressed paint finishes, rustic furnishings and an overall unpolished vibe.
[CHECK OUT: Farmhouse-Inspired Kitchen Ideas]
6. Hygge
Everyone seems to want a bit of hygge in their home -- searches for this Danish term (pronounced hooga) are up 285 percent! Hygge is the concept of living simply, and it translates into gorgeous minimalistic interiors.
7. Marble Wallpaper
If you love your marble countertop, you'll obsess over the latest wallpaper trend. You can bring the gorgeous texture of marble to the walls of your kitchen, bathroom or living room thanks to this hot new product.
8. Acrylic Decor
Floating acrylic frames are a chic way to display your favorite artwork without the visual weight of a traditional frame, making them a popular choice for modern home decor.
9. Copper
Silver and gold might be big for the holidays, but copper is going to take center stage next year. Copper hardware, light fixtures, home accessories and more have been steadily increasing in popularity on Pinterest.
[MARTHA LOVES IT TOO: Why Martha Uses Copper Cookware]
10. Heated Floors
How great would it be to have your feet touch a warm floor every morning when you get out of bed? It's no surprise that heated floors are rising the ranks of home trends!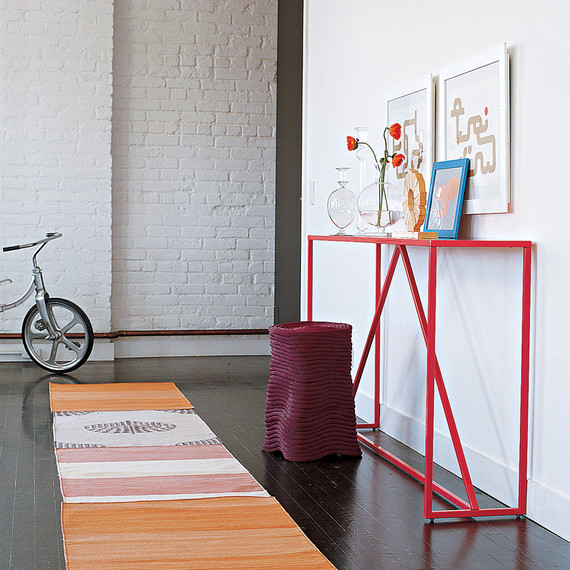 [NOT READY FOR THE INVESTMENT? Warm Up to These 11 Rug Projects]