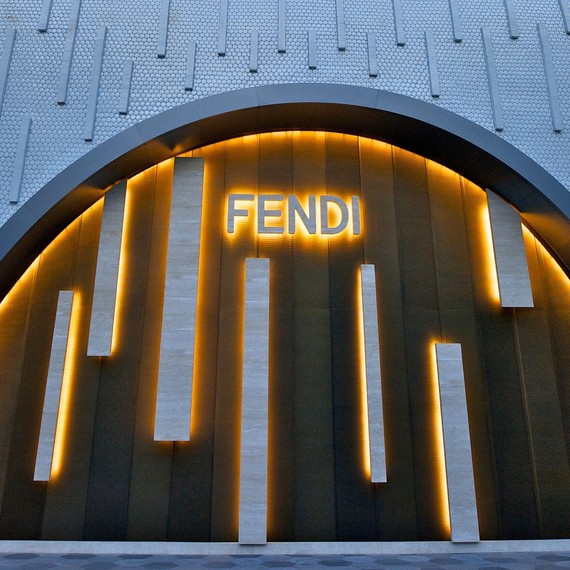 Fendi may be known for its clothing and handbags, but the luxury fashion brand is making a foray into furniture. Fendi recently collaborated with Italian designer Cristina Celestino to create a stunning line of home decor that's both modern and quaint.
The collection, which was displayed in "The Happy Room" exhibit at Design Miami last week, is made up of gentle pastel colors, cozy fabrics, and modern silhouettes with retro undertones. Several of the pieces are quite quirky -- for example, the side tables that look like oversized earrings and the couch is skirted in fur! Check out some of the images on Celestino's Instagram:
The 12-piece collection is made up of eclectic designs, but they all fit together cohesively -- would you use them in your home?
[DON'T MISS: Karl Lagerfeld Now Designs Hotels...Because Why Not!?]