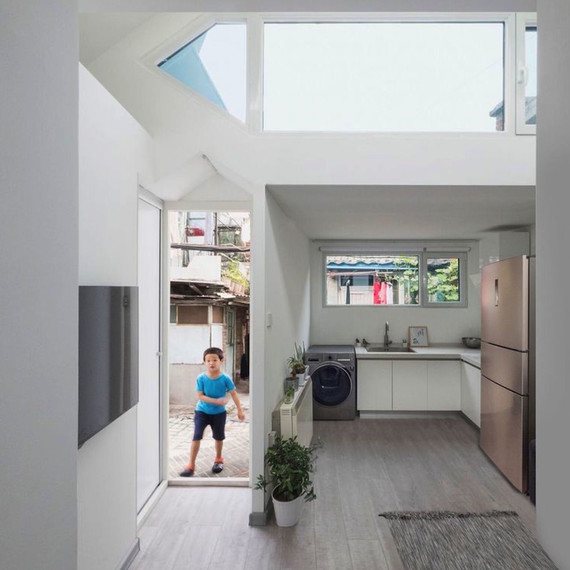 Not only is this house compact, but it's convenient, too! The People's Architecture Office in China designed a tiny house called the "Plugin House," and it only costs $10,000 and takes less than a day to construct.
The company made a video of one use case for the Plugin House -- a young woman in China got married but did not want to buy a new home or rent an expensive apartment. Instead, she renovated her family's former home with a unique 300-square-foot tiny house. The construction took less than 24 hours and required just a hex key. Her cute new abode features a compostable toilet, roof deck, and lots of natural light. See the construction process in this video:
Mrs. Fan's Plugin House from Pido Pao on Vimeo.
Thanks to the high ceilings and ample windows, the space looks spacious and bright. A pretty good deal for just $10,000!
[CHECK OUT: Villages of Tiny Houses Are The Big New Neighborhood Trend]