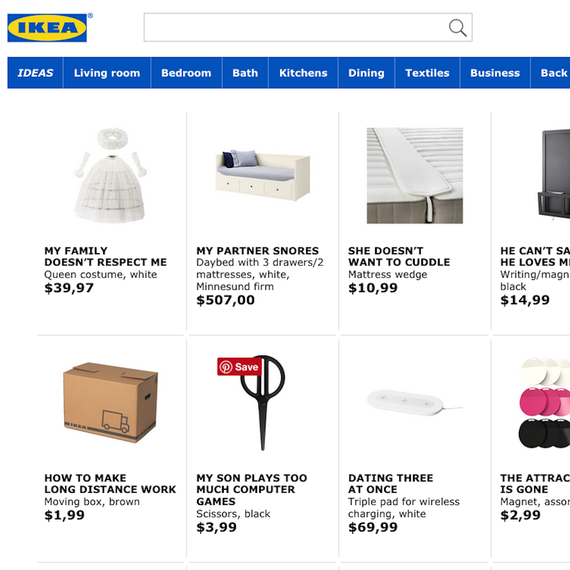 No relationship is perfect, and whether you're having trouble with your in-laws, spouse, significant other, kids, or friends, Ikea wants to help. The furniture giant's latest project is called Retail Therapy -- it's a whole new site dedicated to solving (or at least making light of) common relationship issues.
For the new campaign, Ikea renamed some of its products based on commonly searched phrases, such as "my son is afraid of the dark" or "how to make long distance work," and displays them all together on a new site. The results are a mix of funny and practical -- for instance, you'll find a queen costume if you search "my family doesn't respect me" but a cute nightlight if your query is "my child is afraid of the dark."
IKEA RETAIL THERAPY from Ourwork on Vimeo.
It might not actually solve your relationship issues, but this Ikea campaign will definitely make you smile!
[CHECK OUT: Ikea Is Selling the Coolest Hydroponic Gardening Kits]