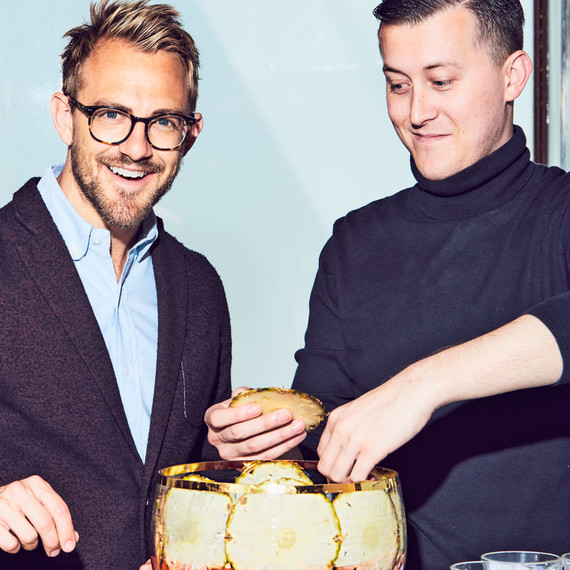 Patrick Janelle (the famous face behind the Instagram handle @AGuyNamedPatrick) knows a thing or two about the perfect cocktail party—trust us. Most recently, we asked him and master mixologist, Maxwell Britten, to show us how they'd throw a retro-modern cocktail party (all the vintage-y details, here). While we had a blast planning for this party, we knew you were getting busy planning holiday parties of your own. So, we wanted you to share your concoctions with us on Instagram. Below, A Guy Named Patrick handpicked and commented on his favorites:
The photo is gorgeous and I love any spin on a classic campari drink.
Loving the idea of adding rosemary to a classic cocktail to give it a festive kick.
A boulevardier is one of my favorite cocktails and why not add some mint for a holiday twist?
Replacing fresh orange peel with a dried orange slice is the perfect way to turn the classic into a seasonal treat.
I personally had a vegetarian Thanksgiving, and I admire anyone who departs from traditions to create new ones.
Um—this looks extremely decadent!
How high up did the photographer have to climb to snap this overhead shot? Love it!
Looks like a fun variation on the traditional Moscow Mule.
Can't get any more festive than jewel tones and pomegranates.
A holiday Scorpion Punch… I'm sure it was a knockout!