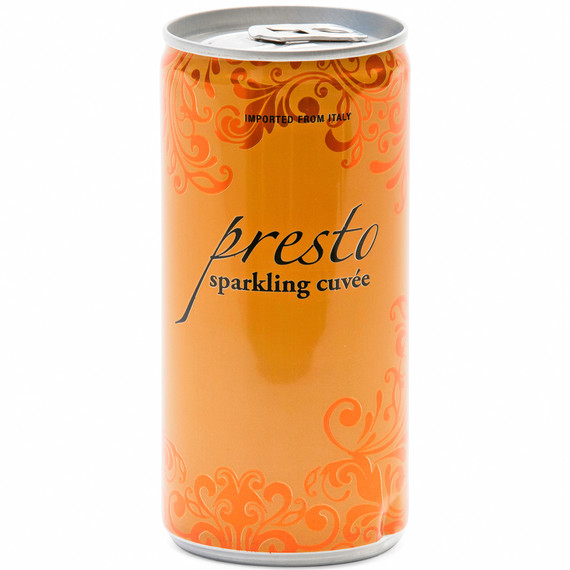 Purple foods, creative condiments, and Japanese food beyond sushi are among the trends detailed by Whole Foods' expert team. And what might we be drinking with those on-trend foods in 2017? Here are wine predictions from our friends at Whole Foods.

Why, Yes! We "Can!"
It truly began to trend last summer and canned wine is expected to grow in 2017. Wine in cans is a perfect option year-round: it's easy to tote and durable too, quick to chill, readily recyclable, and accessible without a corkscrew or a even a glass (!). As winemakers jump on this, you can expect more wines to become available in cans.
(Learn more about Great Wine in Cans, Boxes, and Kegs)
Wine By The People, For The People
We're becoming less mannered about how we enjoy wine. From chilling reds to drinking wine from a can, the wine market isn't only adapting to America tastes (we are the world's biggest wine-drinking nation after all!), but also to the need for casual options. So, put your wine in a plastic cup, sip it with a straw: how you want to sip your wine is up to you!
 
One Nation, a Plethora of Wines
There's more to American wine than the big guns of California, Washington, and Oregon. New York, Texas, Virginia, New Mexico, and Colorado are just some of the other states that make increasingly great wine options. Many Whole Foods locations sell wines from their respective state or region so that could be a good place to explore local wines.
(Try One of These American Sparkling Wines From our Nationwide Selection)
HAVE YOUR RED WINE, AND CHILL IT TOO!
Who says reds can't be chilled? Lighter-style reds like Beaujolais, Frappato, Barbera, Garnacha and Tempranillo are perfect for chilling. These wines are known for low alcohol and soft tannins and chilling them highlights the fruit and fresh brightness of the wines.
(TAKE a trip through Chile and Argentina with these wines)
Grapefruit Is King
In 2017, this citrus will reign supreme say Whole Foods beverage buyers. And not wine coolers or even wines with notes of grapefruit -- get to know grapefruit beers (Ballast Point, Stiegl Radler, etc.), grapefruit rosé, the fruit liqueur Crème de Pamplemousse, and more!
Bigger Bottles
Expect more bang for your buck as more wine is available in 1.5-liter bottles rather than the usual 750ml. These magnum bottles will be a hit for those who love to entertain, offering more to pour and a great value costing less per ml than standard bottles.