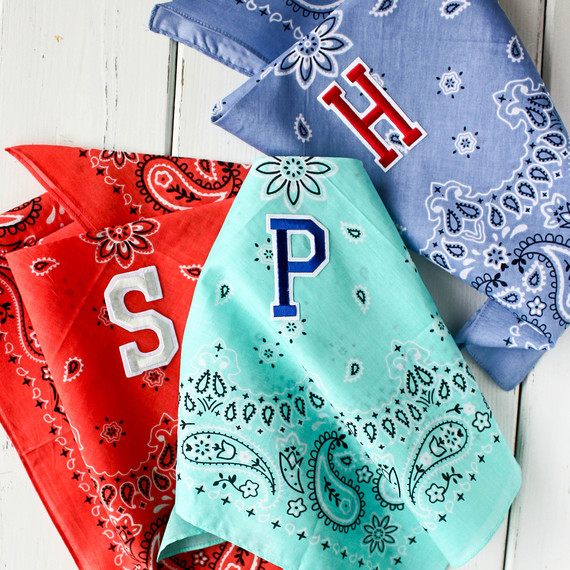 In our family, we have three labradoodles — all of whom are related! Paisley is two and a half years old, and she's just as furry as she is fiesty. My sister-in-law Sarah and her fiance, Taylor, have Paisley's brother named Hunter. And my in-laws have their sister, Sophie! (Are you confused yet?) Our three adorable 'doodles love to play and snuggle together, and there's nothing cuter than seeing the three of them cozied up on the couch (that is, except for when they have matching bandanas).
Iron-on Patches
And when I'm feeling particularly crafty, I like to make my own! Here, I have two versions. For the first set of easy-to-make dog bandanas, I chose a trio of fun colors — one for each furry family member — that can be worn all year round. Whatever you choose, you can use inexpensive fabric squares from a craft store and easy iron-on letters to make personalized bandanas.
[FIND INSPIRATION: 20+ Crafts You Can Make For Your Dog]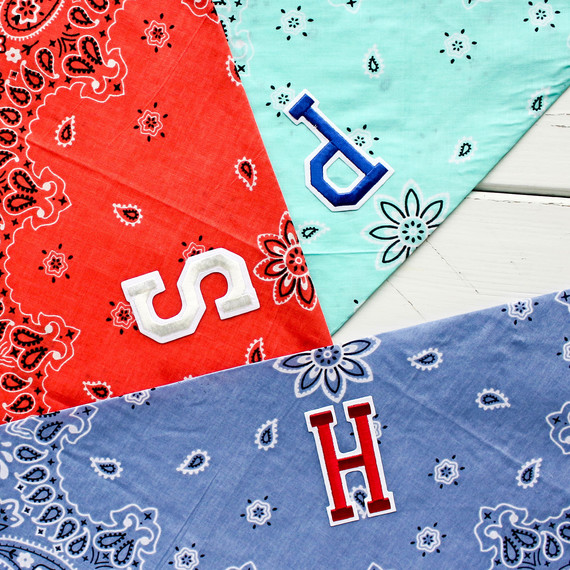 First, fold the bandana in half so that it forms a triangle. In the center top of your triangle, place the iron-on letter and iron your letter on the bandana. It's that simple!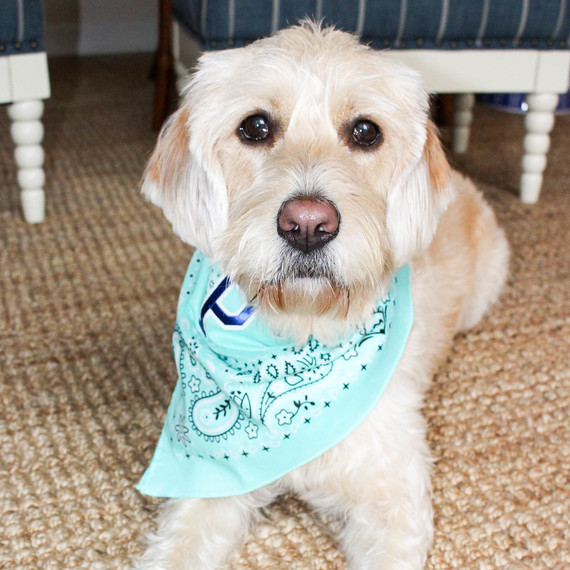 Another fun way to make these bandanas is at a party. Why not host a get-together, even a dog birthday, with some of your favorite friends and their pups, and craft while you mingle. That way, everyone can go home with a little something cute for their pup at the end of your party. So if you are looking for something a little more fancy, I have another idea for you.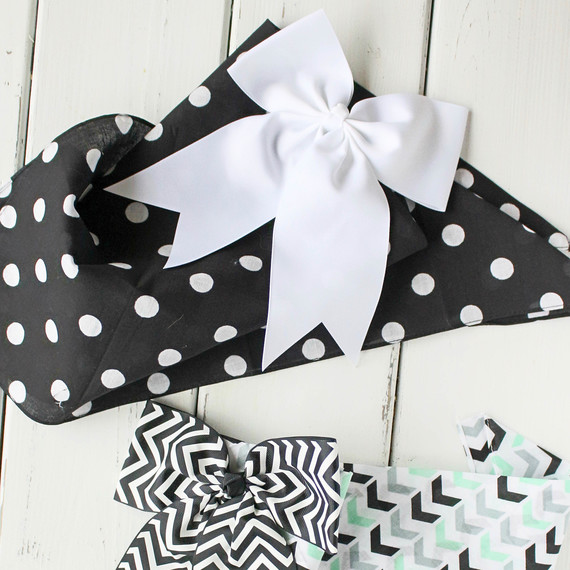 Ribbons and Bows
Make these decorative bandanas with big bows. Fold the bandana in half so that it forms a triangle. With a few quick (and very simple) stitches, sew the bow on the center of the folded bandana. I am not a sewer and even I could manage to stitch it on, so do not worry, this is not complicated.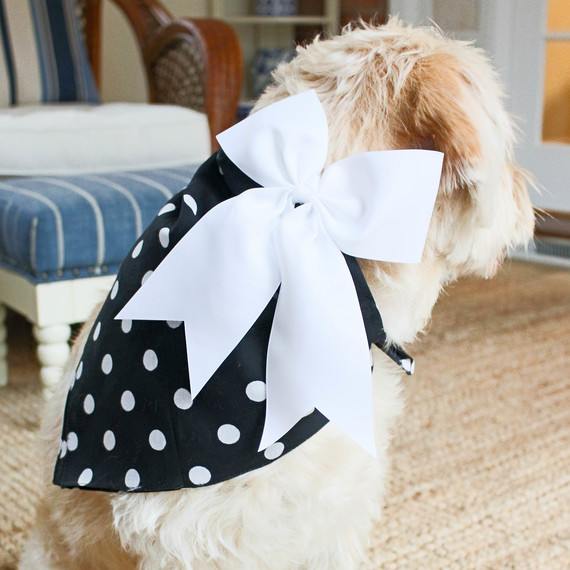 The bow will lay perfectly flat on top of your dogs head with the tie at the neck. Just think of the endless color and pattern combinations. The possibilities are endless! Holiday colors, confetti, sports teams, and more!
When you're done, your pup will be Insta-worthy! So don't forget the photo opp: