Around the holidays, we not only tend to eat a lot more, but also indulge in much richer, heavier foods. We load up on roasts and sweets and add more butter, sugar, and booze to our diet. And while there's nothing wrong with celebratory eating, it is helpful to counterbalance the special occasions with weeknight meals that are light and fresh. Here, a few pointers for eating healthy around the holidays, plus four nourishing dishes that will perk up your plate without weighing you down.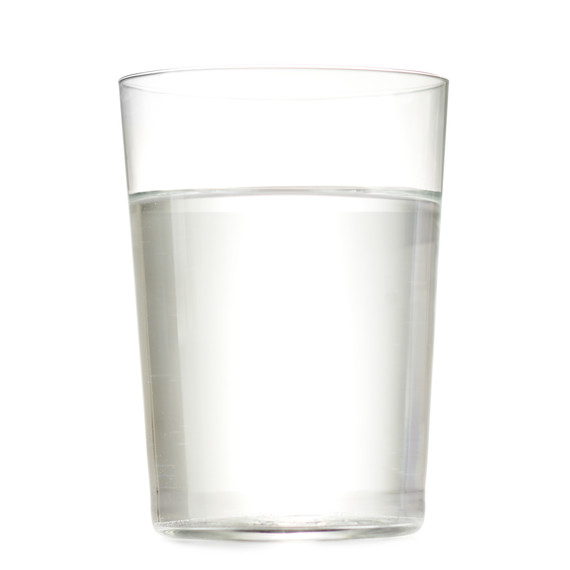 1. Drink lots of water
We tend to consume more alcohol around the holiday season, which can lead to dehydration. On top of that, people forget to drink enough water in the colder months. Make sure to stay hydrated and drink plenty of water not only at those holiday parties, but also all season long.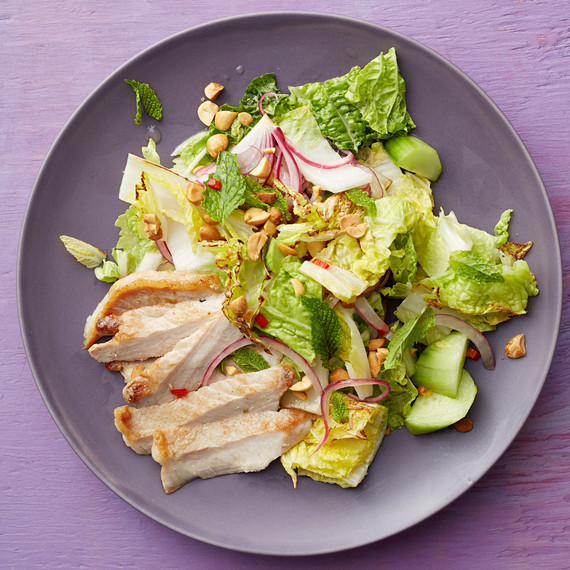 2. Give meat a supporting role
Save the heavy proteins for the holiday meal and use meat sparingly the rest of the time. A little meat can go a long way when paired with healthy grains and lots of veggies, like in our Thai-inspired salad gilded with thinly sliced pork chop. Thai fish sauce and fresh lime juice add an addictive brightness.
Get the Thai Pork Salad Recipe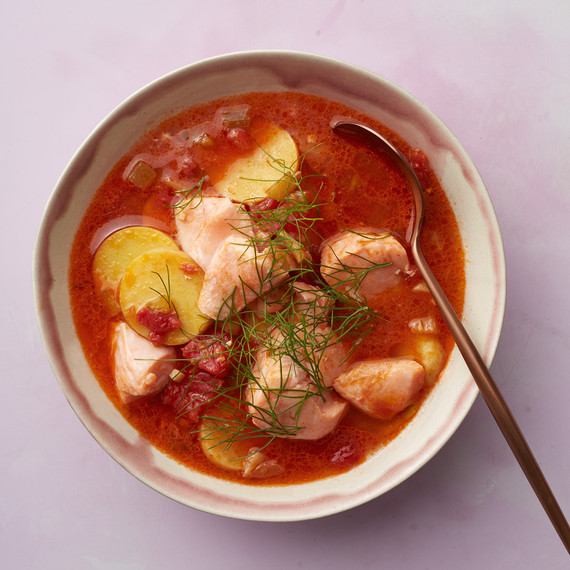 3. Load up on fish
Don't be afraid to go pescatarian a few nights a week. Salmon is not only rich in flavor, but it's also rich in omega-3 fatty acids and vitamin D and a great source of protein. Pair it with fennel, celery, tomatoes, clam juice, and potatoes in a light yet satisfying stew. Smoked paprika creates depth not unlike bacon.
Get the Smoky Salmon-and-Potato Stew Recipe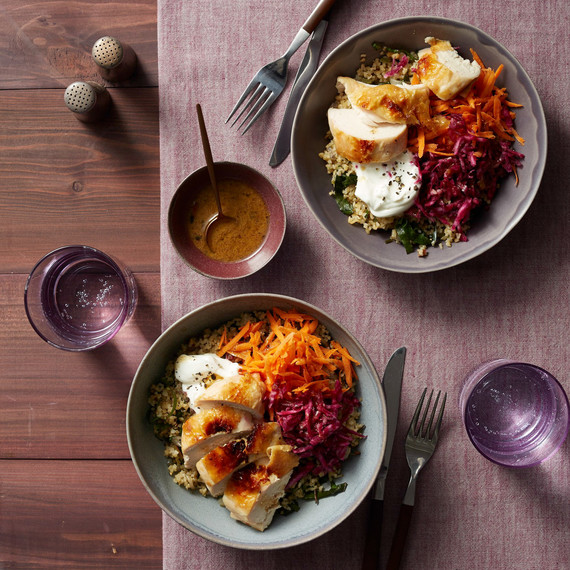 4. Eat the rainbow
We think of wintertime as being dull in terms of produce, but there are lots of vibrant, colorful vegetables that are at their peak in late fall and early winter. Freshly grated carrots are loaded with beta-carotene and vitamin C, and beets, especially when paired with their leafy greens, offer potassium, folic acid, calcium, and iron. Team them with roasted lemon chicken, bulgur, and Greek yogurt for a perfectly balanced one-bowl meal.
Get the Roast-Chicken Grain Bowl Recipe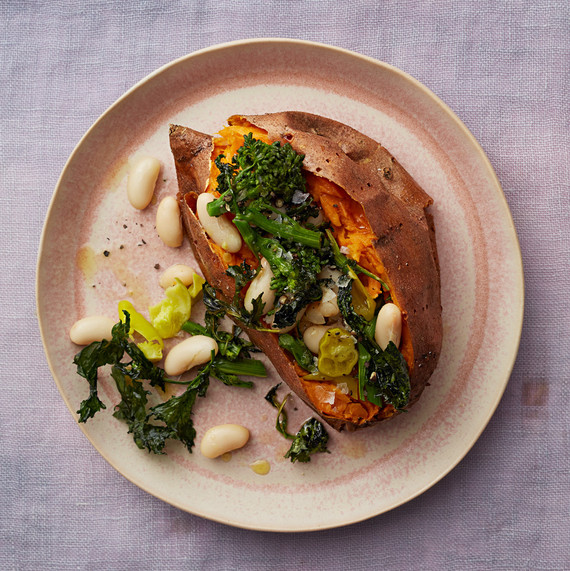 5. Replace fat with flavor
Powerhouse pantry ingredients can lend a lot of flavor to a dish without adding calories. Drizzling a few spoonfuls of pepperoncini brine over baked sweet potatoes loaded with broccolini and cannellini beans helps offset the vegetable's natural sweetness.
Get the Loaded Baked Sweet Potatoes Recipe