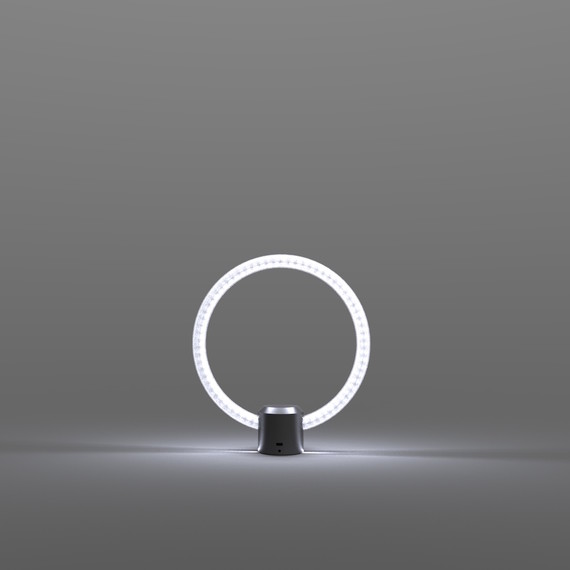 If you love the concept of Amazon Alexa but aren't keen on the standard black cylinder design, we've got good news for you. Amazon has partnered with GE to give Alexa a new form: a chic modern lamp!
The C by GE lamp, which is part of the company's upcoming series of smart household devices, features a circular LED light on a gray base for a simple, contemporary vibe. The final product will be designed in part by Richard Clarkson, the well-known designer behind The Cloud, a viral cloud-shaped light fixture, so you know it's going to be cool.
[MORE FROM RICHARD CLARKSON: An Amazing High-Tech Speaker]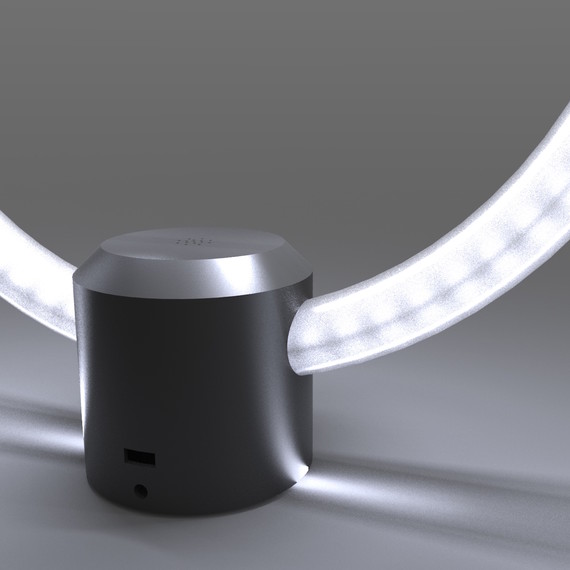 However, the real appeal is that the Amazon Alexa Voice Service is embedded into the lamp, so you can ask it about the weather, have it order dinner or even use it to control other connected devices in your home. GE explains that the lamp will work without a stand-alone Echo unit or smartphone -- all you have to do is plug it in!
You'll be able to pre-order the C by GE lamp starting next year, and the company anticipates shipping products by the second quarter of 2017.
[CHECK OUT: Control Your Smart Home with the Wave of a Finger]
Watch how it works: