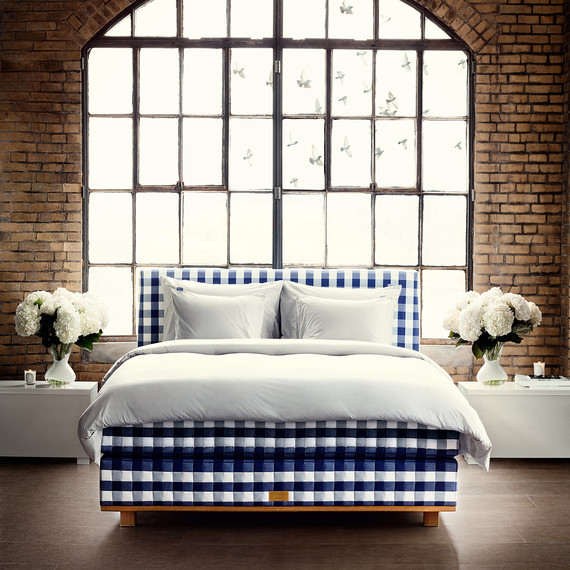 How much would you be willing to pay for an amazing night of sleep? The top-of-the-line Vividus bed from Hästens promises to give you a "perfect night's sleep" for 25 years -- for the price of $150,000, that is.
What makes it the best mattress in the world? For starters, each bed takes 320 hours to craft and is worked on by master artisans in Sweden. Vividus features a pinewood frame, steel springs, and several layers of flax, horse hair and batting in the mattress to provide unmatched support and to keep you cool while you snooze. Finally, the bed is allergen free and guaranteed by the company for 25 years.
An impressive list of qualifications, no doubt, but is it really worth that steep price? According to one Bloomberg reporter who tested out the bed, it might be.
"Articles such as this one typically describe luxurious mattresses as 'sleeping on a cloud,' but the Vividus is not that soft," he explained. "My feet are supported unlike any other mattress I've ever slept on. It gives and holds in unusual, but always comfortable, ways."
The company maintains that its best mattress "can only be truly experienced in person," so find a local store and judge it for yourself.