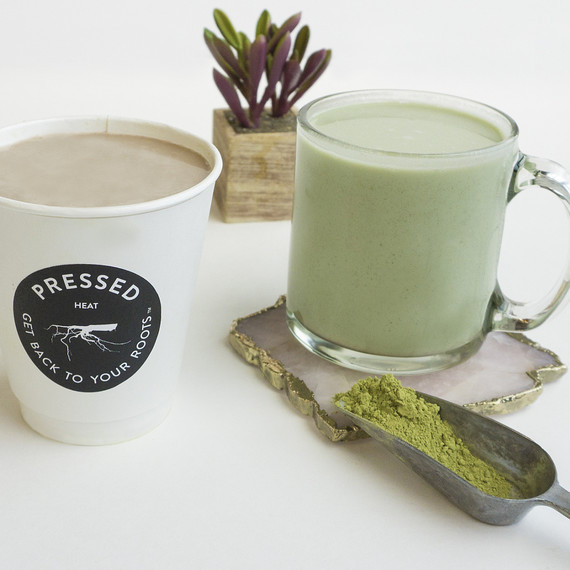 Put down that cup of bone broth! While bone broth helped usher in tonics as a cold weather health drink category, there are plenty of hot tonics that don't taste meaty. Warming, soothing, and colorful, these drinks are a great way to start the day or enjoy as an afternoon pick-me up. Think wildflower and clover tonic, matcha latte or an apple, lemon, ginger, and cayenne juice concoction.
(FEEL: under the weather? Try our Fire Cider Vinegar Tonic)
"Tonics are a great way to incorporate nutrients and immune-boosting compounds into your daily routine and can also help increase your energy naturally, without relying on caffeine," says Hayden Slater, co-founder and CEO of Pressed Juicery said. Pressed Juicery has begun rolling out hot tonics and lattes at one of its New York locations and plans on expanding the offering. 
Hot tonics are a healthy way to warm up and are incredibly versatile. If you're feeling under the weather you can tailor one to boost your immunity, perhaps with cayenne or turmeric. Most tonics are caffeine free but may boost energy without using caffeine. What these tonics have in common is that they help keep you hydrated and we all known staying hydrated has it's own range of benefits from clearer, brighter skin to improved digestion to being a mood booster.
If you're looking to make hot tonics at home, Slater recommends you just start experimenting: "Don't be afraid to get creative. Warm up your favorite juice and add in your choice of superfood or liquid supplement. It's a great way to incorporate extra nutrients into your diet," he says.
Here are two ideas for hot tonics to get you started: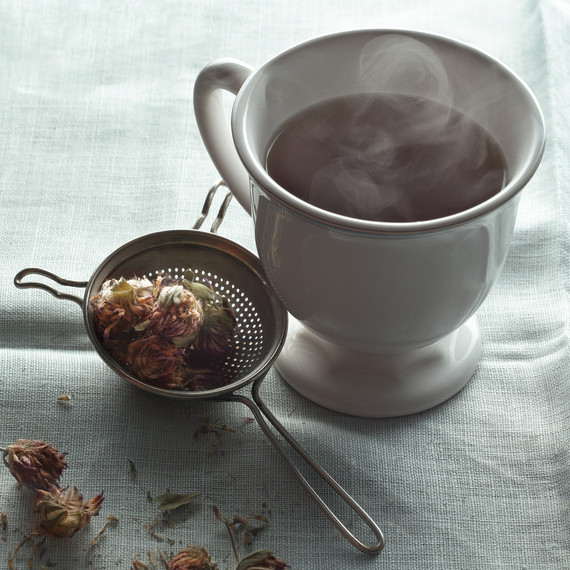 Red Clover Vitamin Tonic
The blossoms of red clover are delicious, as any honeybee knows. And this wildflower makes a superlative herbal tea, tasty and nutrient-rich by itself or combined with oats, nettle, violet, and mint, as in this tonic.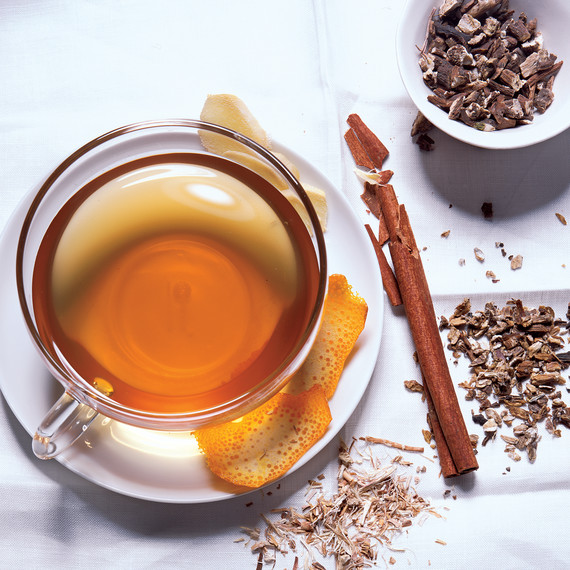 Dandelion Tonic
All parts of the dandelion plant are edible and nutritious. With a little honey added, this tonic tastes a little like an old-fashioned root beer.