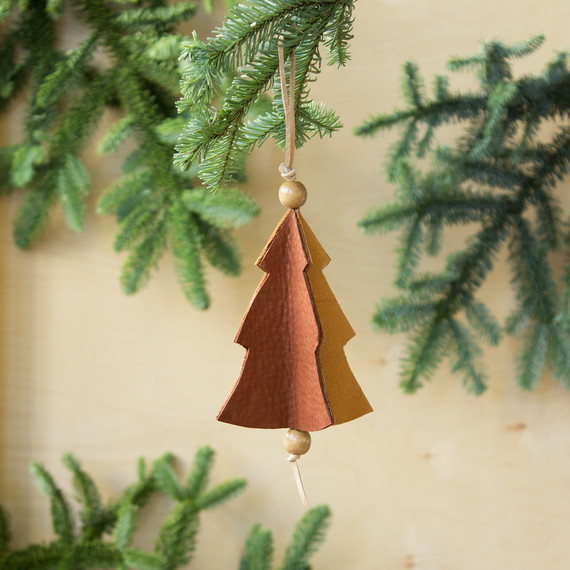 For as long as we can remember, the core philosophy for Christmas trees has been the more bedazzled, the better: shiny, glittering, and completely ablaze with dazzling ornaments and lights. And while we will always love a tree that gleams with glitz, we're loving the trend that creates a honed balance between radiant and rustic. Adding natural elements and motifs complement the simplistic beauty of the tree itself. 
That's why this year, we're embracing the earthy trend with a neutral leather ornament that's easy for both kids and adults to create. Made from an unexpected material, a little leather can help take your tree to the next level. The neutral hues works with classic red, green, gold, silver, and even blue decor. And it harmonizes with other natural tones, such as wood bead garland. All you need is a few simple supplies including basic craft scissors, leather cord and small woods beads — nothing fancy needed. We used two different neutral shades of leather for added interest, but one type of leather works just as well. Whether you make a few to work in with your usual decorations or make it a major motif in your holiday theme, these little leather tree ornaments wills surely spruce up your Christmas.
[GET MORE IDEAS: 22 Christmas Ornaments You Can Make at Home]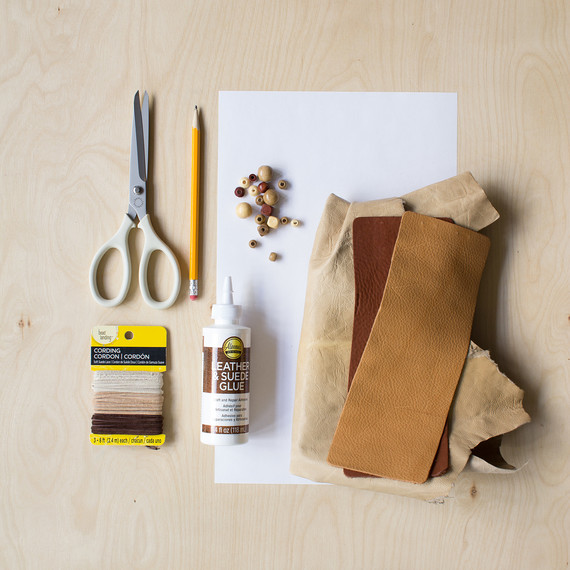 Materials
Leather scraps
Leather glue
Scissors
Pencil
Scrap paper
Wood beads
Leather cord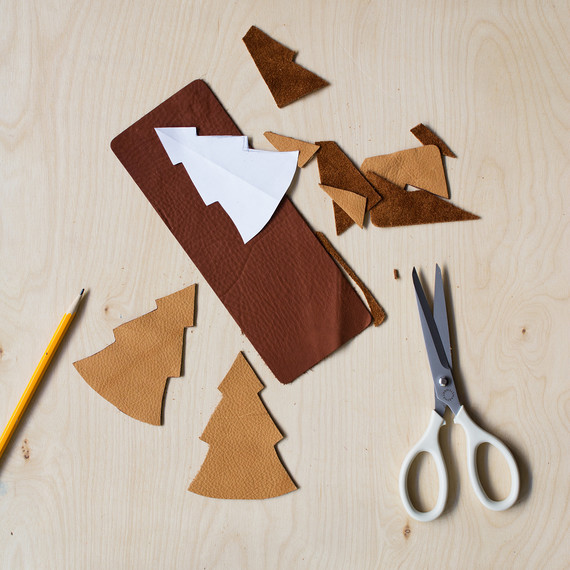 Step 1
Use your scrap paper to make the template for your tree, creating a basic tree shape. Trace the shape four times and then cut the shapes out of your leather.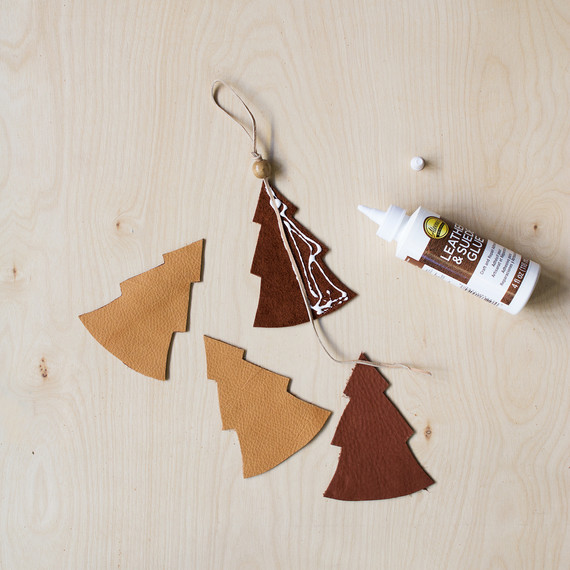 Step 2
Create the loop you'll use to hang your ornament and tie a knot, placing a bead on the cord directly below the knot. Next, apply glue to just one half of the leather piece and affix it to half of second piece. Continue to apply glue on the leather tree halves, alternating colors of leather as you go.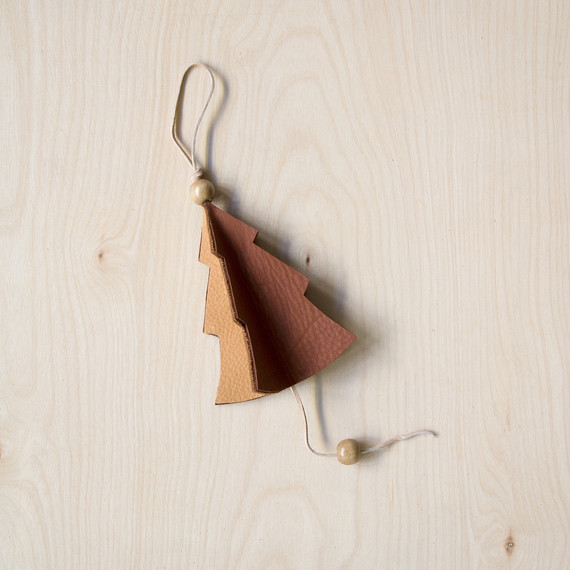 Step 3
Once you have glued all the pieces together, add another bead at the base of the tree and tie the cord off before trimming (if needed).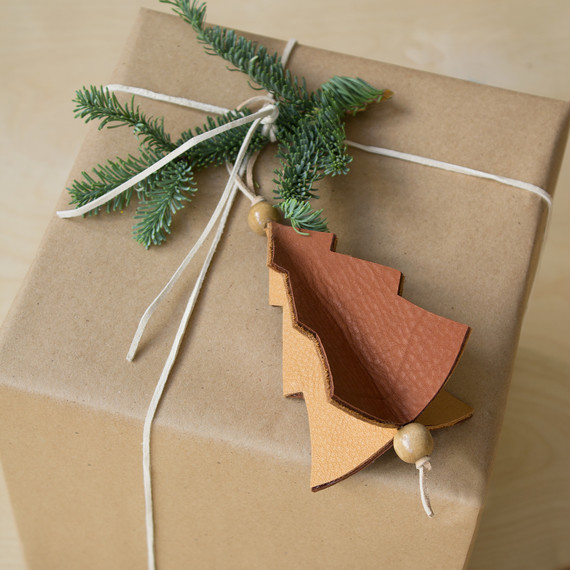 Hang these on your tree, attach to some garland, or add a special touch to a wrapped present, these leather ornaments will bring a rustic touch to the holidays.
Looking for more ideas? Watch Martha make an ornament tree: