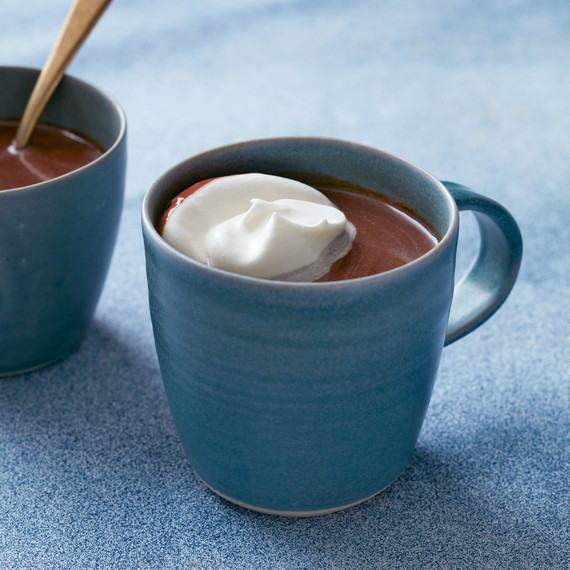 It's surprisingly easy (and well worth it) to whip up this comforting wintertime treat from scratch, especially with our tried-and-true method.
Grocery List
Whole milk
Chocolate
Light-brown sugar
Unsweetened Dutch-process cocoa powder
Heavy cream
Get the Hot Chocolate Recipe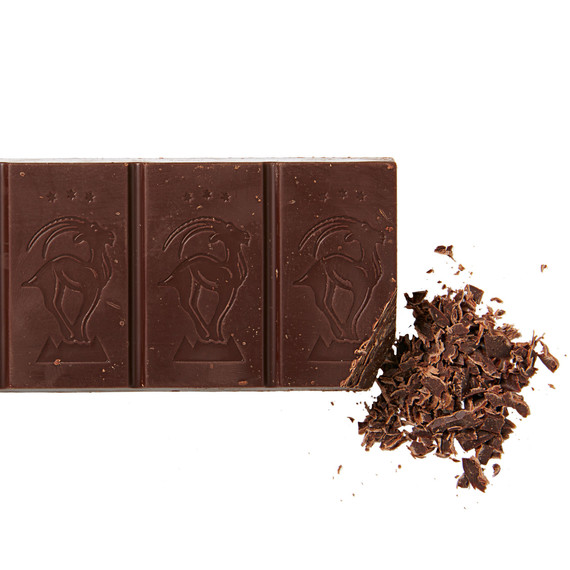 1. Choose a Chocolate
No need to get hung up on a bar's cacao percentage. If you want your drink sweeter, pick a semisweet chocolate; if you like it less sugary, go with bittersweet. Our favorite is Scharffen Berger semisweet ($4.99 for 3-ounce bar, scharffenberger.com).
2. Mix & Melt It
In a saucepan, combine 1 1/2 cups whole milk, 2 ounces chopped semisweet or bittersweet chocolate (to chop with ease, use a serrated knife and start in one corner), 4 teaspoons packed light-brown sugar, 2 teaspoons cocoa powder, and 1/8 teaspoon kosher salt. Heat over medium, whisking frequently, until chocolate melts and mixture is smooth. Cover to keep warm. (You can also make the hot chocolate up to 3 days ahead and gently reheat before serving.)
3. Whip the Cream
Whisk 1/3 cup cold heavy cream to soft peaks in a bowl. Divide hot chocolate between two mugs, dollop each with whipped cream, and serve immediately.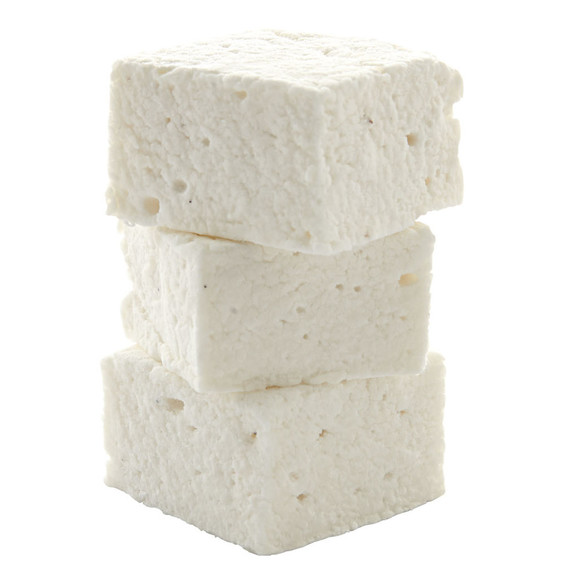 Swap Out
To add more sweetness, replace the whipped cream with marshmallows, like these vanilla-bean ones from Three Tarts ($9.50 for 10, 3tarts.com).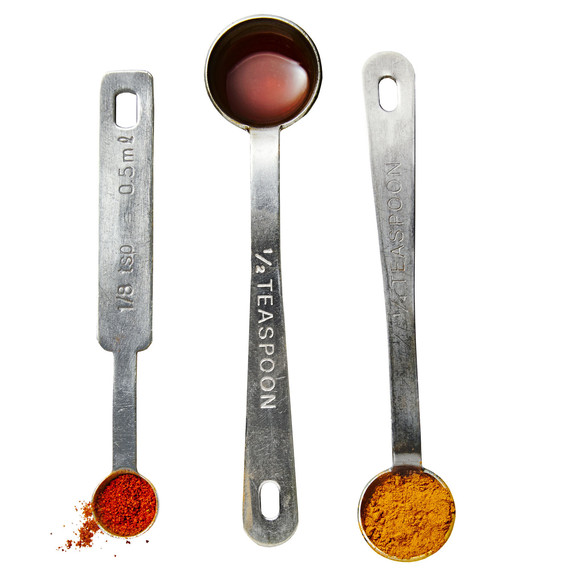 Spice It Up
For a Mexican twist, whisk 1/4 teaspoon ground cinnamon, 1/8 teaspoon cayenne pepper, and 1/2 teaspoon pure vanilla extract into milk mixture before heating. Serve each mug with a cinnamon stick for stirring (and aroma).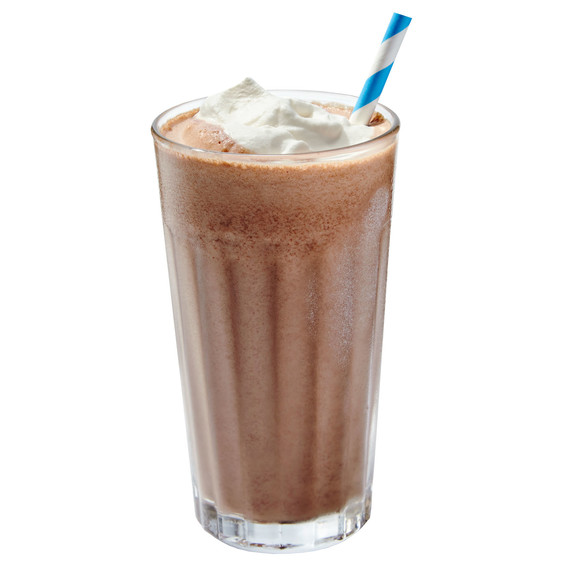 Cool It Down
Make hot chocolate and let cool. Transfer 1 cup to an ice-cube tray and freeze; refrigerate the rest. Whip 1/2 cup heavy cream to soft peaks. Blend two-thirds of the cream with both chilled and frozen hot chocolate. Divide into two glasses and top with remaining whipped cream.
Get the Rich Frozen Hot Chocolate Recipe
Next-Level French Toast
Hot chocolate can transform French toast into an unforgettable holiday breakfast. Whisk 5 large eggs into the recipe above, soak the bread (we like day-old brioche) in it, and fry it up in butter until browned.