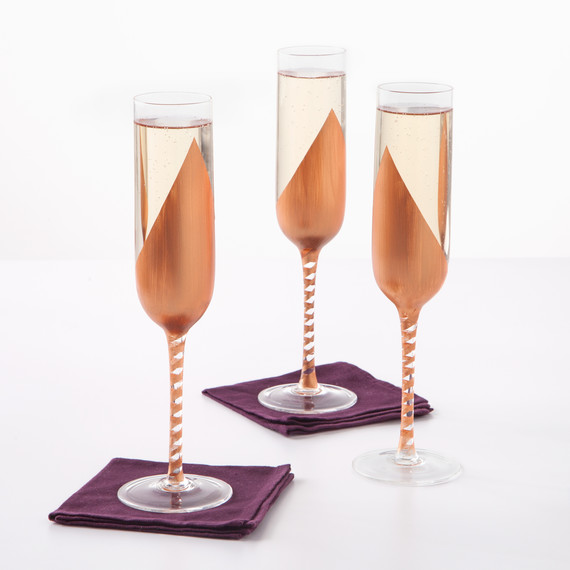 With the end of 2016 around the corner, some of us are already looking forward to the new year and all the good things (and beautiful colors) that it will hopefully bring us. We are also on the lookout for the next big trend in all things color, crafting, and home decor. So whether you're planning a major renovation or want to update your paint palette in 2017, here's some intel: we've got you covered.
Well, actually Krylon, the spray paint manufacturer, has you covered. The company recently announced its first-ever "Most Dynamic Color of the Year" and it is... copper! "Copper [...] is such a dynamic color that it really gives both designers and DIYers such versatility, both when it comes to creating statement focal pieces in the home or interesting accent items for an office or shelf space. The possibilities really are endless," said Rachel Skafidas, color marketing and design expert for Sherwin-Williams, in a press release. It follows that the company will be adding more copper hues to its paint collections in the following months.
[MAKE THIS: Copper Champagne Glasses]
As for us? We've always loved copper. In fact, Martha has collected it in the form of kitchen cookware for years. The soft metallic hue is a warmer step away from rose gold and is multi-dimensional in both color and sheen. If you ask us, copper would look great as an accent element in any interior decor. Krylon suggests you pair it with delicate off-white to softened green, or rich navy and deep gray. Now, you can start planning your next DIY project.
Better yet, greet the new year with a beautiful new wreath that incorporates copper: