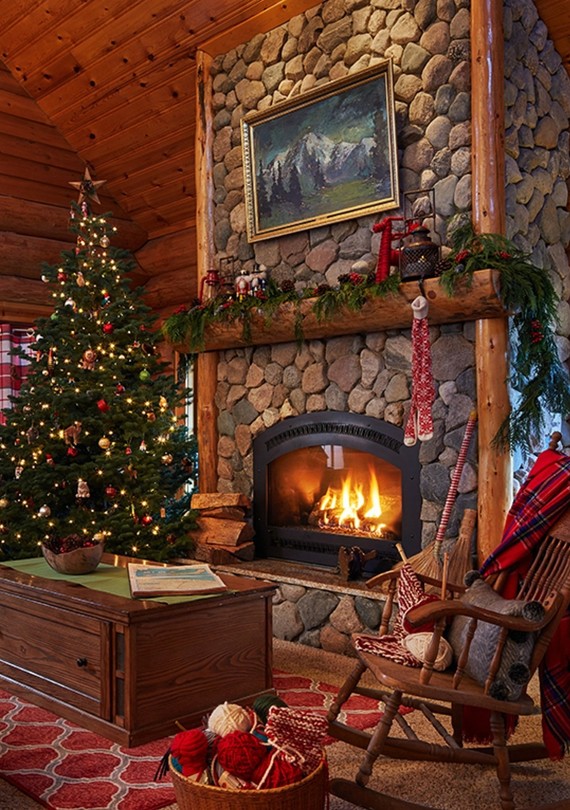 For one of the first times ever, we're able to get an inside look into one of the most famous homes in the world, where our favorite childhood toys were made and where magic comes from. The log cabin has three bedrooms, two bathrooms and measures at 2,500 square feet and sits on a gorgeous 25-acre lot in the heart of the North Pole.
The cozy home features a gourmet kitchen with a wood-burning stove in one of the guest suites. It also has a beautiful river rock fireplace, stables for reindeer -- or horses -- and a one-of-a-kind toy workshop that you won't find anywhere else.
"Santa's home in the North Pole is one of the most famous homes in the world, so we're thrilled it's now on Zillow," said Zillow Chief Marketing Officer Jeremy Wacksman in a press release. "Millions of kids are looking forward to a visit from Santa this year, and now they have the opportunity to virtually visit Santa's house themselves."
[READY FOR CHRISTMAS? Get All Our Tips and Tricks for the Season]
Zillow, the real estate site, has calculated a special estimated price for what Santa's famous home would be on the market for and it's surprisingly affordable. Listed at $656,957 you'd really get a large lot and some unique amenities for that price. Of course, Santa's house is not actually for sale.
According to the listing, Santa's home was built in 1822 and was last remodeled in 2013, but no info was given on what it was that was updated at that time, but it's crafted with, "old-growth timber logged on site."
The listing also reads that cookies are available daily, cooked fresh in the incredible kitchen that comes with an oven programmed with 12 different cookie settings. The home is decorated with Santa's unique flare including, "boughs of holly deck the hall leading to the master bedroom, which features sprawling mountain view."
Now, as for whether or not this is actually Santa's house? Depends on wether or not you believe. We must say though, it is an excellent interpretation!
[SEND HIM SOME MAIL: Sweet Letters to Santa Ideas]