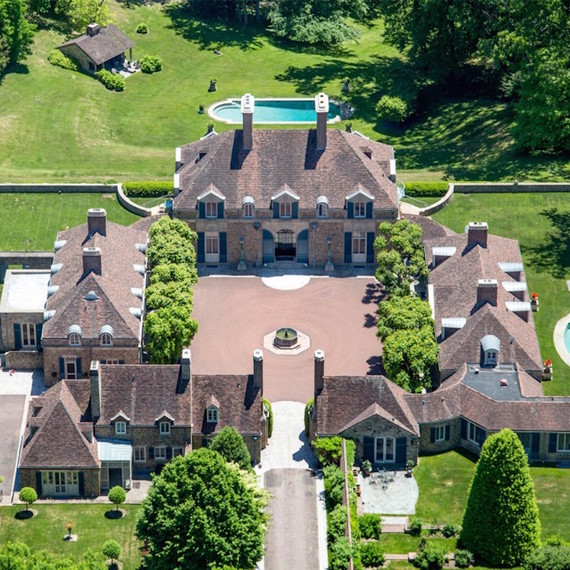 The stunning estate once owned by Campbell Soup heir Jack Dorrance looks like it's straight off the pages of a storybook. The 50-acre property in Gladwyne, Pennsylvania, was built in 1929, and its stone buildings and perfectly polish landscape exude old-world charm.
The Linden Hill estate, as its come to be known, is currently listed with Sotheby's International for $19.5 million. However, that price tag gets you more than just a mansion. In addition to a lavish main house, the property has a 2-bedroom guest house, a 4-bedroom caretaker's house, as well as a cottage, a 10-car garage, a barn and a quaint chicken coop.
Take a tour of the amazing property:
The Linden Hill estate was owned by the Campbell Soup family for more than 50 years, but now it's up for grabs!
[CHECK OUT: The Mansion from "The Godfather" Is on The Market, Too]