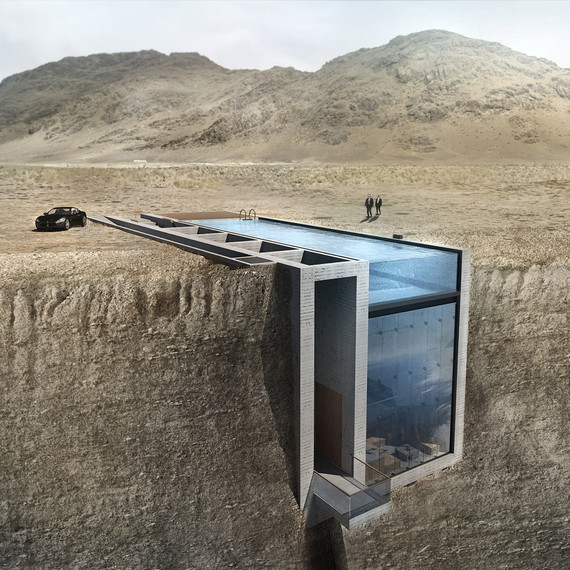 If you get a sense of déjà vu when looking at this cliffside home, it's probably because you've seen it before. The unique house plans for "Casa Brutale," created by the Open Platform for Architecture (OPA), quickly went viral when they were released in 2015. The home is built into a cliff and features a glass wall and pool roof, and it amazed the Internet so much that now Casa Brutale is actually going to be built.
According to Archdaily, OPA has partnered with engineering firm Arup to bring the Internet sensation to life. The team plans to build Casa Brutale into a cliff in Lebanon, more than 1,600 feet in the air!
Curious as to how they'll create such a unique structure, complete with a pool roof? You're in for a treat -- OPA is also working with a film studio to make a documentary about the construction process. Get your popcorn ready -- it's sure to be a doozy.