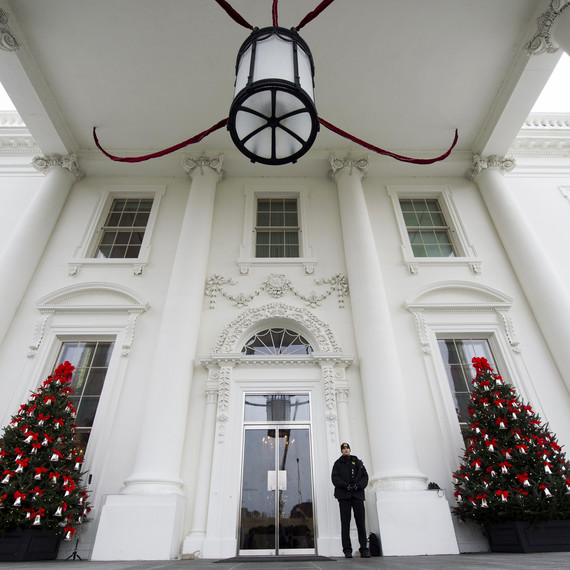 It's time to deck the halls in homes around the country, but how do you decorate the White House — perhaps the most iconic American home of them all? Take notes from President Obama and the First Family — revealed this week, their holiday decoration theme might be the best one yet.
Inspired by the cookies below? Try your hand at our selection of sweet treats from our ultimate holiday cookie guide, downloadable here.
In keeping with the annual tradition, this year's theme was "The Gift of the Holidays." According to their official statement, "This year's holiday theme, 'The Gift of the Holidays,' reflects on not only the joy of giving and receiving, but also the true gifts of life, such as service, friends and family, education, and good health, as we celebrate the holiday season."  The majority of the decor was designed by Rafanelli Events, but it was executed by 92 volunteers from across the country. White House guests will be met with literally the biggest "gift" we've ever seen — a giant present that serves as a backdrop for photos stands at the East Visitor Entrance.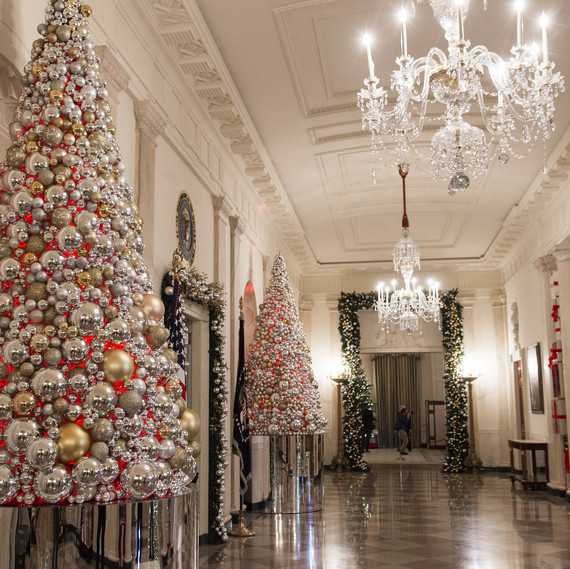 The official White House Christmas tree that the First Lady welcomed on Friday is decorated with ornaments donated by citizens across the country as well as military service members. And it will probably come as no surprise that its garland features a ribbon with the preamble to the U.S Constitution. You want to know something else that's impressive — only ten percent of the decor were new ornaments and materials, everything else was repurposed embellishments.
[SEE IT: This Year's Christmas Tree for the White House]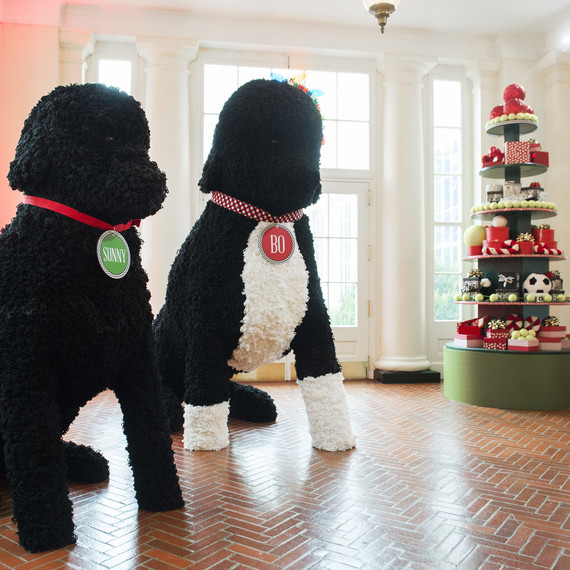 Take a turn down the East Wing Hallway, and you'll be greeted by two huge replicas of the First Family's dogs, Bo and Sunny, made of more than 25,000 yarn pom-poms.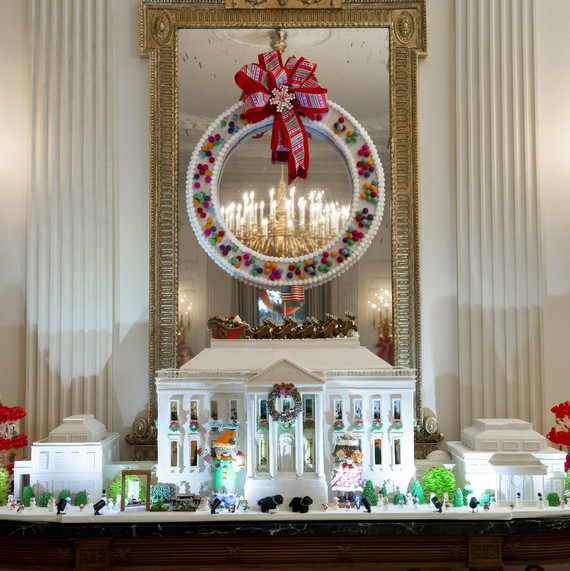 In the State Dining Room, the White House Gingerbread House is on full display. This year's version features 150 pounds of gingerbread on the inside, 100 pounds of bread dough on the outside frame, 20 pounds of gum paste, 20 pounds of icing, and 20 pounds of sculpted sugar pieces.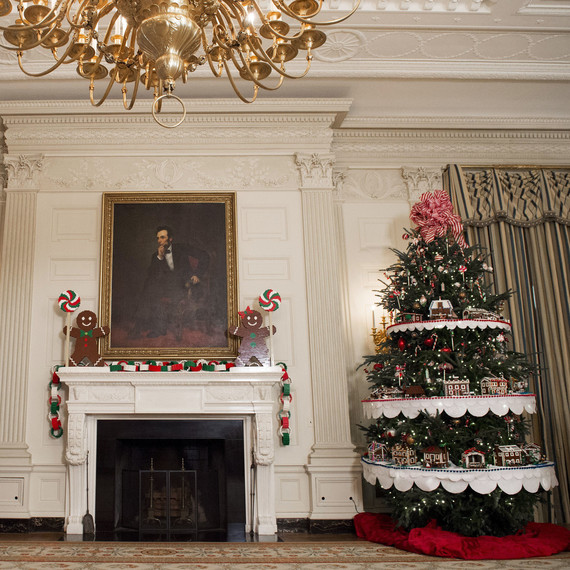 There are 56 LEGO gingerbread houses — one for each state and territory — made from more than 200,000 LEGO pieces. All of them are nestled in the branches of the trees throughout the State Dining Room.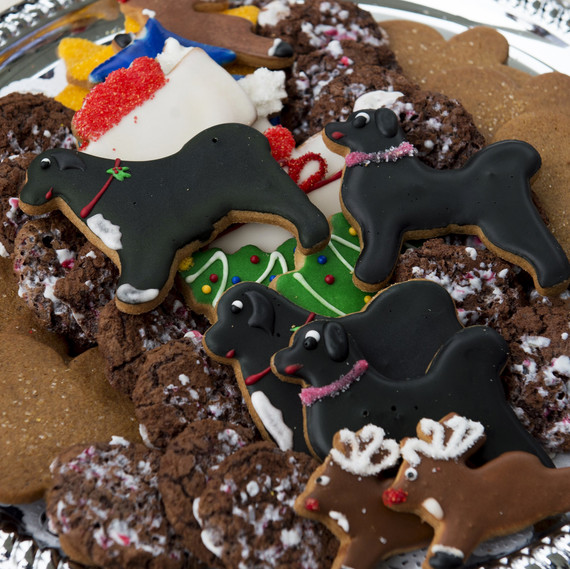 And we can't help but resist these Christmas cookies, inspired by the First Family dogs.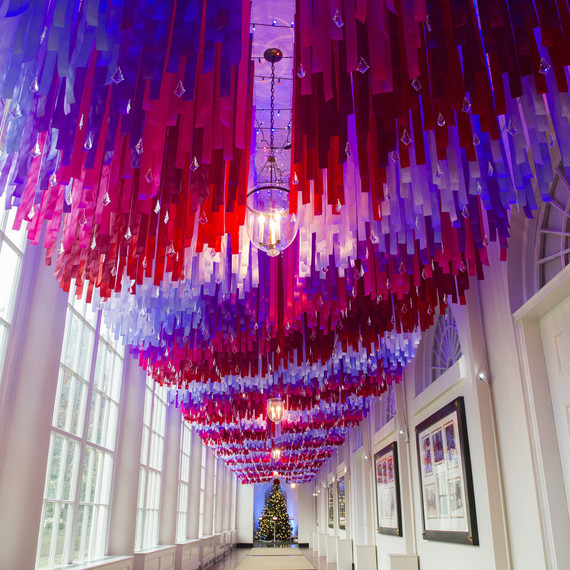 Rounding the corner into the East Colonnade, look up and you'll see over 7,500 strands of ribbon in a wave of color hanging with sparkling crystal ornaments. The fully-decorated White House was previewed by First Lady Michelle Obama for military families on Tuesday afternoon. There, she spoke nostalgically about their final holiday season — and with that, the holiday season has kicked off!
Remember when Martha herself decorated the White House for Christmas? We do: