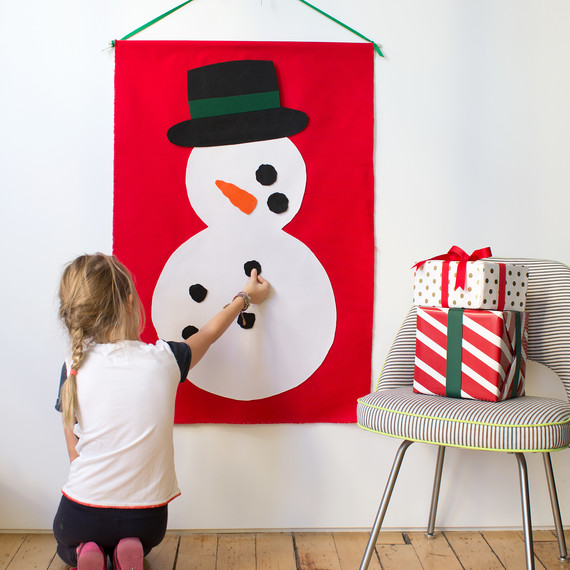 Why should the reindeer get all the games? A holiday favorite, we've transformed a snowman into an adorable wall hanging that's also perfect for playing. Although it looks festive just hanging around, the true genius of this DIY is its transformation into a fun, festive game. Based on the classic 'pin the tail on the donkey' game, our version involves placing the felt pieces right onto the white Velcro snowman. The perfect craft to keep the kids busy on a snow day, it's a DIY that is fun for all ages to help make... and then later play with. Get the whole gang involved during a family game night. Or bust out the blindfold to add frivolity to a holiday party.
We've created the traditional black hat, coal eyes and carrot nose, along with three coal buttons. But you're only limited by your creativity in choosing the accessories for your very own snowman. Add a scarf, a mouth or little stick arms. Or create multiple versions of the accessories to let your kids swap and play. For example, switch the dapper dress hat for a pompom-topped ski cap. But no matter what he's wearing, your snowman will sure to bring extra joy to the merriest time of the year.
[GET INSPIRED: Super-Fun Christmas Crafts for Kids]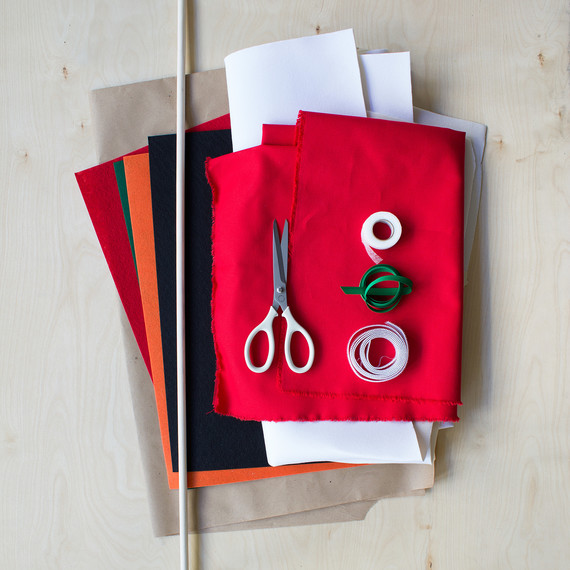 Materials
1-2 yards red cotton fabric or felt
Scrap paper
½" dowel rod
Iron-on Velcro
Stitch Witchery
Scissors
Iron and ironing board or blanket
Ribbon or string
Stiffened felt in various colors
White Velcro fabric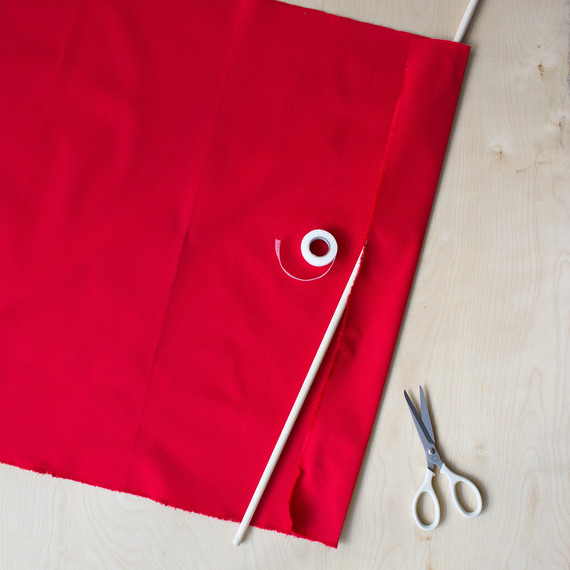 Step 1
Iron your red fabric and cut to size (we cut ours 30 inches by 45 inches). Instead of stitching the fabric, we allowed our cotton to fray at the edges. However, you can sew the edges if you want a more tailored look. Next, fold a section at the top approximately 2 inches wide and iron it. Following the instructions on the package, iron a length of Stitch Witchery into place, creating the channel for the dowel rod to slip through.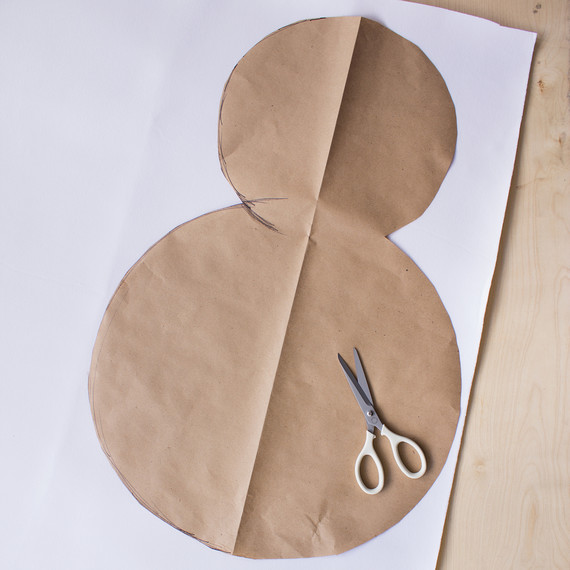 Step 2
Use the scrap paper to make a snowman pattern before using it to cut a snowman shape out of the white Velcro fabric.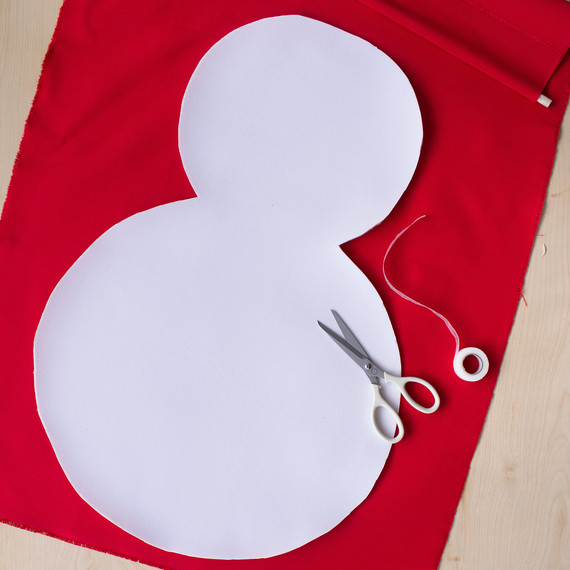 Step 3
Using the Stitch Witchery, attach the snowman to your banner. To make sure it's secure, use as many strips as necessary along all of the edges of the Velcro snowman.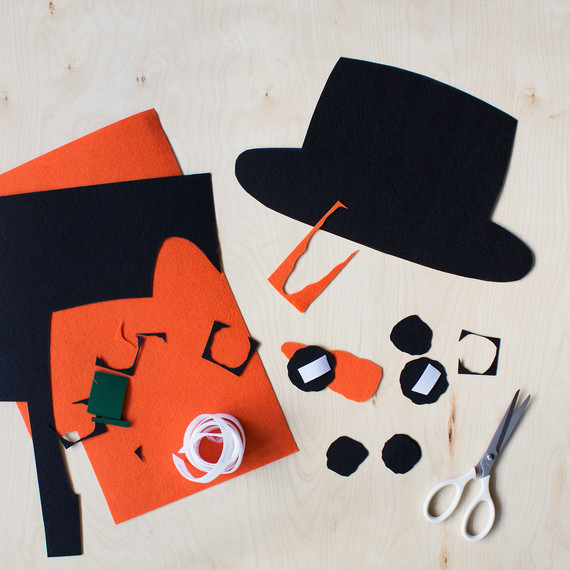 Step 4
Using the stiffened felt, cut out eyes, nose and any accessories that you are creating for your snowman. Following the instructions on the package, attach the iron-on Velcro to the back of each piece.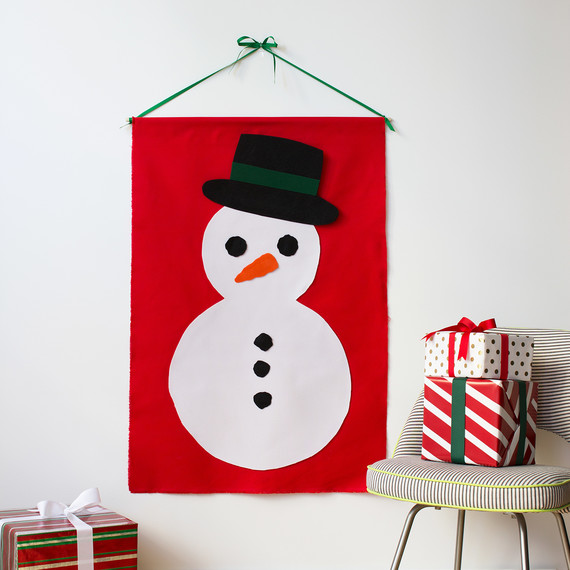 Step 5
Add your ribbon or string to the dowel rod before hanging your snowman, making sure to place it within the children's reach. Let the games begin!
Want to try another project? In this video, we show you how to make your own snow globes with a set of jars and a few supplies: