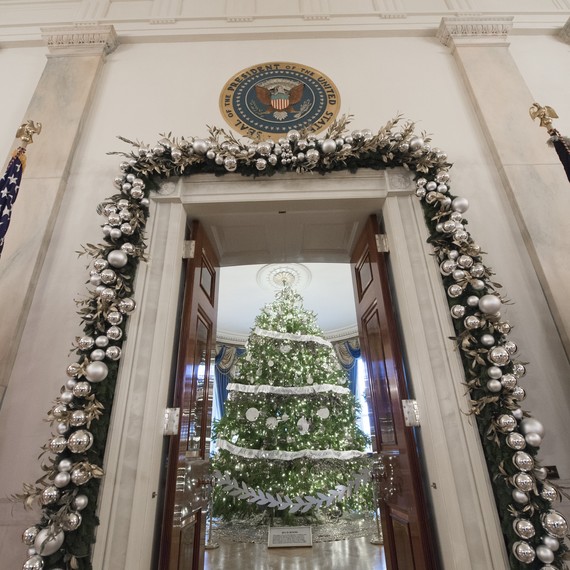 Who's ready for the holidays? The First Family is ready!
Michelle Obama welcomed a 19-foot Balsam-Veitch fir that was delivered to the White House in an old-fashioned, horse-drawn carriage. The tree is now known as the official White House Christmas Tree and will be displayed in the Blue Room. "Christmas begins. The holidays start. We're ready. Our last one. We're excited about it," said FLOTUS in the presence of her two nephews.
[DON'T MISS: "The People's Christmas Tree" Can Now be Seen in Washington, D.C.]
Dave and Mary Vander Velden, owners of the Oconto, Wisconsin, farm where the tree has grown delivered the tree to the White House. They won the annual National Christmas Tree Association that has provided the official tree of the White House since 1966. The Vander Veldens were paid a visit by White House officials back in September who choose the best tree. Unfortunately, this one will have to be trimmed a bit to fit in the Blue Room. Obama plans to have it decorated by Tuesday when she will give military families a first look at it, since it is traditionally displayed and decorated to honor the U.S. military.
Now, go get your own tree because Christmas is less than a month away!
Want Christmas tree ideas? In this video, we show you how to make your own fringed paper tree that shimmers and shines on the wall: