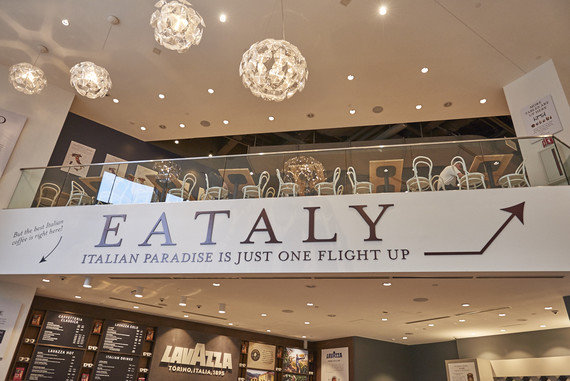 First came Turin, Italy, that's where Eataly started back in 2007. Founder Oscar Farinetti's idea was to create a destination where patrons could shop for authentic Italian goods while learning about the Italian culture and – as is only right where Italy is concerned – eating a lot of good food.  In 2010 Eataly came stateside with the opening of the U.S.  flagship store in Manhattan's Flatiron district. Since then Eataly Chicago and a second New York City Eataly, in the World Trade Center, have opened. Now the vibrant and totally delicious market is launching in a third U.S. city -- Boston.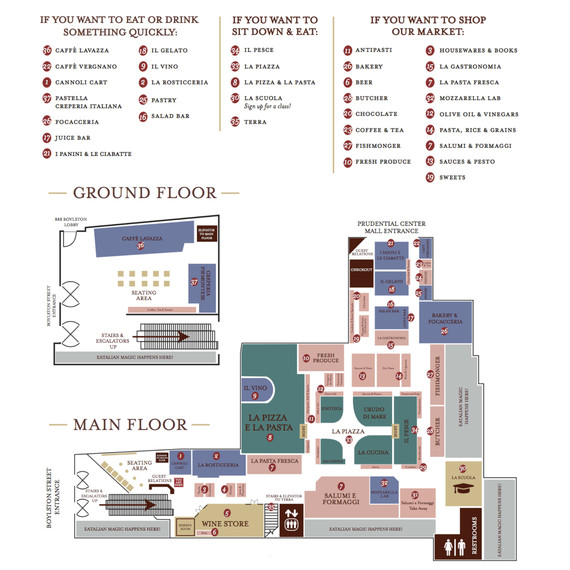 Opening inside the Prudential Center in Boston's famous Back Bay neighborhood, the new Eataly Boston is massive: 45,000 square feet, including 4 restaurants, 10 eateries, 2 cafes, 3 bars, 5 fresh production counters, 7 retail departments, and a hands-on cooking school. (Phew, say that ten times fast.) The line-up includes destinations like La Pizza & La Pasta, a restaurant that takes pride in its commitment to using the centuries-old Neopolitan pizza-making technique; Pastella, an authentic Italian creperie; and Caffè Lavazza, the 120-year old Italian coffee producer best known for inventing coffee blending (and for making a mean espresso).
(TRY: affogato, it's the ultimate elegant espresso and ice cream combo)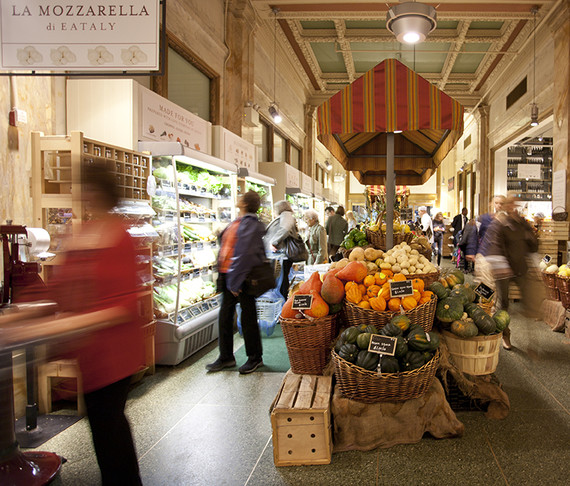 Visitors to Eataly Boston can also enjoy the spectacle that is "culinary theater," as the Italian marketplace calls it. Between shopping and eating, people can enjoy watching members of the Eataly team make fresh pasta, mozzarella, bread, and gelato from scratch. And just as every Eataly has its own unique theme, Eataly Boston will be dedicated to the sea and seafood.
"The sea represents constant change and discovery, always covering the same ground with different parts," said Nicola Farinetti, CEO of Eataly USA. "It unites us all and reminds us of our shared voyage. In fact, Boston was founded by seafaring pilgrims in the 17th century."
Eataly Boston will emphasize local seafood sourced from the coast of Maine down to Rhode Island. The market will showcase the New England fishing community and the wide variety of fish that is local to the region. And of course, there will be special seafood dishes at the various Eataly restaurants, along with seafood tastings, seafood-centered cooking lessons, and more.
(DON'T COOK: these ceviche recipes are just right for the freshest of fish)