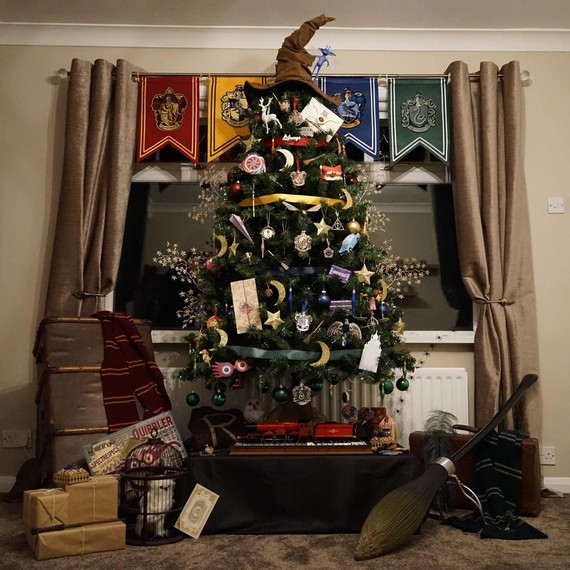 Love Christmas? Love Harry Potter? How about both — and what happens when you combine the two of them together? Just ask Kathryn Burnett. She's a 29-year old from Seaham, England, who has managed to beautifully bring together her two favorite things — Christmas and Harry Potter — in a themed Christmas tree, and the result is going viral. "One day, I was thinking, 'Wouldn't it be fun to have a Harry Potter Christmas tree?' I started to sketch a little idea and then I became really excited about the idea," Burnett tells us.
And as you can see, she totally aced it.
[DON'T MISS: A $2 Million Christmas Tree That's Made of Pure Gold]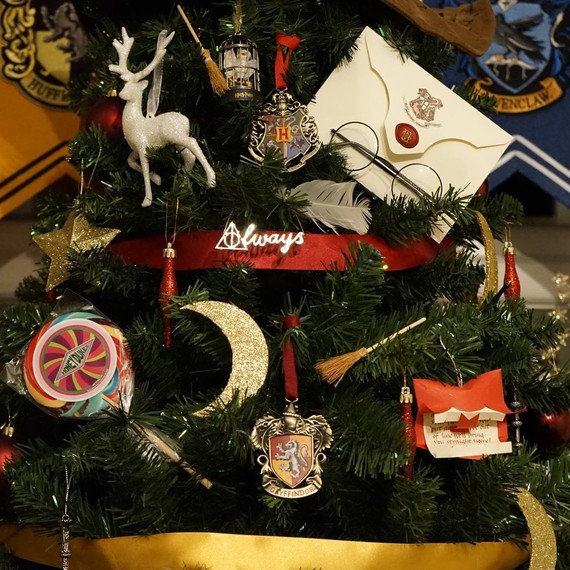 "When I told my friends [about my idea], I think they thought I was crazy, probably because they couldn't imagine what I had planned. The more I collected for the tree the more excited I got," Burnett explains.

You probably wonder how long it took her to find all the ornaments. Well, the answer is: 11 visits to the Warner Bros. Studios in London where everyone can tour the film sets of the famous book-turned-movie franchise. By the way, Kathryn is returning this year for a twelfth time to have Christmas dinner at the Great Hall. (That's what we call dedication.)
[CHECK THIS OUT: Harry Potter's House is Up for Sale]
You know what else requires a lot of that? Actually decorating the tree. Kathryn spent eight hours to make sure the tree and the surrounding display look picture-perfect. Take a closer look and you'll see countless ornaments that reference iconic magical moments like the Flying Ford Anglia, the horcrux symbol, a ticket to the Knight Bus, and the Hogwarts house crests.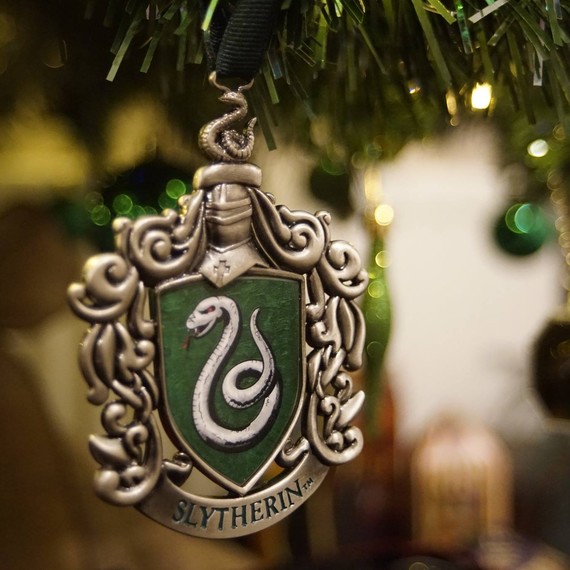 (We're pretty sure that J.K. Rowling herself would approve.)
Looking for more Harry Potter wizardry? Watch this throwback moment when Martha met Daniel Radcliffe: