With everything that goes on around the holidays – from parties to travel to family visits – it's not always easy to keep your holiday shopping schedule on track. But when you realize that you've somehow made it to December 20th and still haven't managed to shop for everyone on your list, then you might want to consider skipping the mall and getting crafty, instead. Each of these handmade gifts is the perfect project to whip up when you're in a bit of a holiday time crunch. Don't let that fool you, though – they might be fast and easy to make, but they also happen to be nothing less than completely special and thoughtful.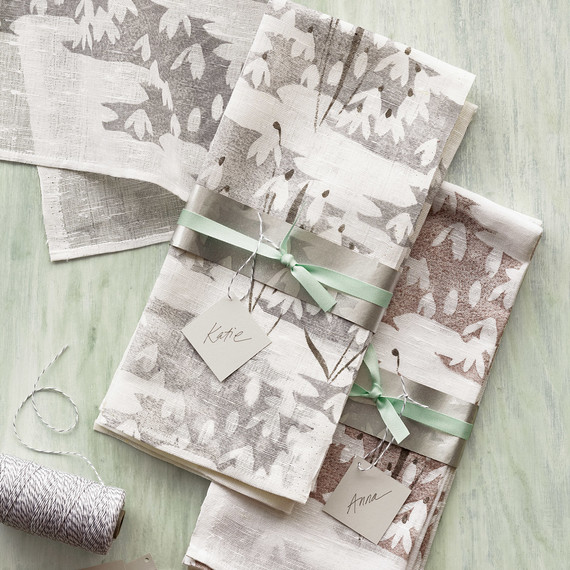 Block-Printed Tea Towels
For the hostess with the mostest, you can never go wrong with a gift that adds to an evergrowing arsenal of kitchen tools, cookware, and home goods. These handmade tea towels, which you can create using simple block-making and stenciling, are perfect for winter thanks to their adorable snowdrop print, but you can totally play around with designs and colors, too, to create something that's just right for the person you're giving them to. 
[STAMP: Create These DIY Tea Towels with This Easy How-To]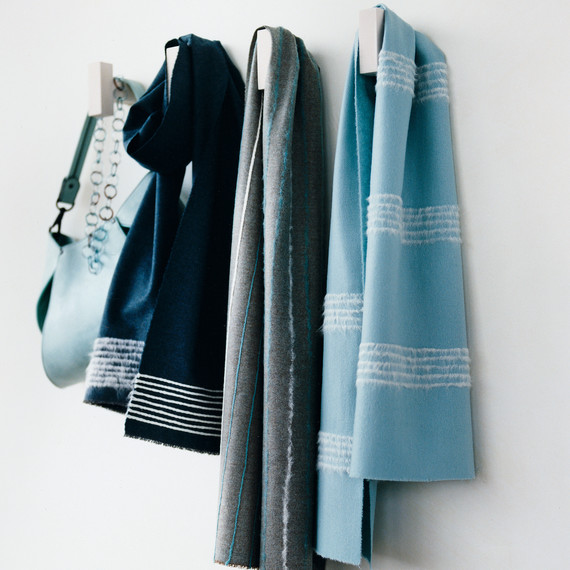 Striped Needle-Felted Scarves
When the temperatures insist on hovering around or below freezing, a person can never really have too much cold weather gear. Keep people on your list as warm as you do happy with a DIY scarf that uses a technique known as needle-felting to add stripes to a plain old wool scarf. And this gift is totally customizable, since it's up to you the color that you decide to work with and the striped pattern that you want to decorate your scarf with. 
[BUNDLE UP: Give the Gift of Warmth with This Easy Scarf How-To]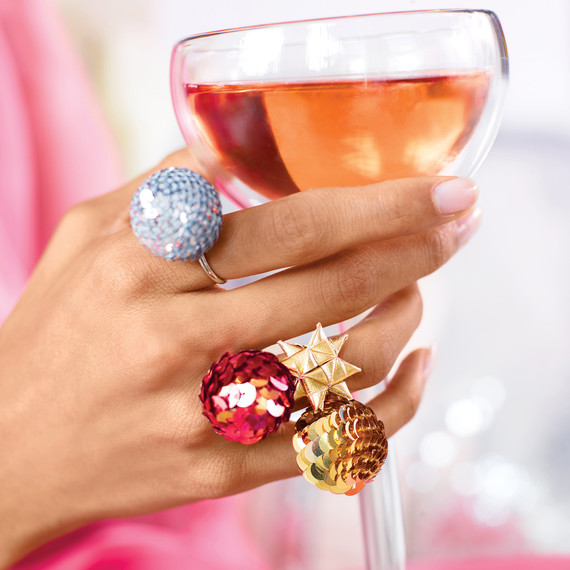 Sequin-Wrapped Jewelry
Everybody is always looking for an easy way to dress things up a bit at the holidays, so why not make it easy by offering some one-of-a-kind jewelry that is sure to wow! All you need to create dazzling sequin accessories are a few wooden beads and a few strings of sequins in your color of choice. From there, you can easily transform the basic beads into decked out jewelry fixtures, which you can use on everything from rings, to necklaces, to earrings. 
[SPARKLE: Create Sequin-Wrapped Beads with This Technique]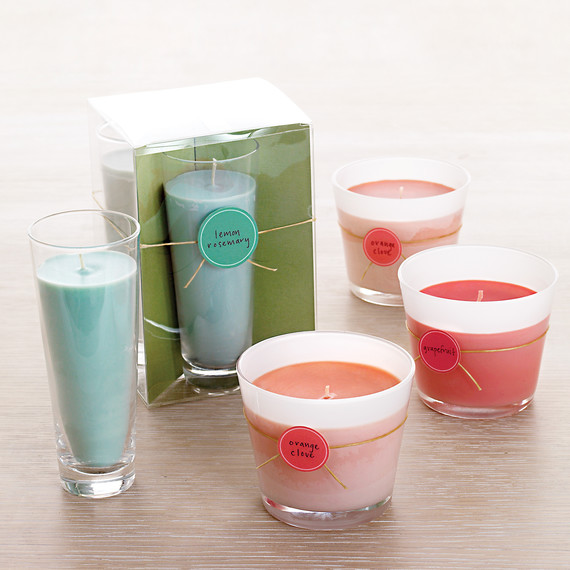 Soy Votive Candle
There's something about candlelight when the holidays roll around that's especially welcoming and comforting. And what better way to show your friends and family your love than by giving them the gift of just that feeling? These easy-to-make votive and pillar candles can me made in red and green hues – perfect for Christmas – and are lightly scented for an extra sweet finishing touch (err, smell). 
[MELT: Make Your Own Candle Gifts with This Simple Project]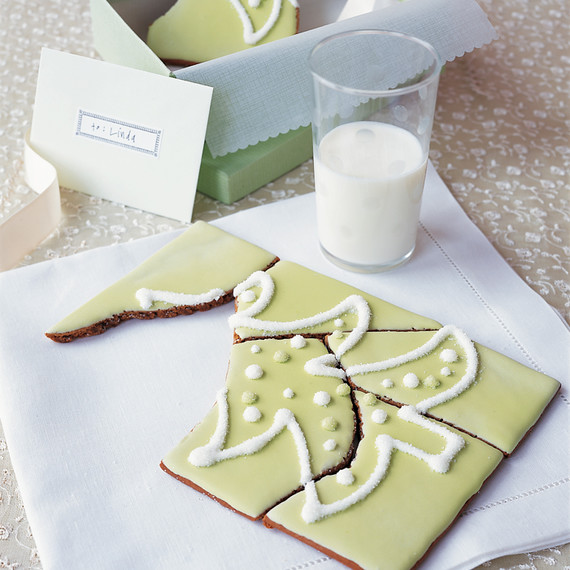 Cookie Puzzle
When all else fails, you can never go wrong with a nicely packaged box of cookies or baked goods (does anybody ever object to getting sweet treats?). Try something like a pine-accented box of homemade biscottis, or gather up a bag of cookies in a sweet little cookie-and-tea gift set. If you're gifting for a kid, take your baked goods to the next level by combining treats with play, like with this simply Christmas tree cookie puzzle. Kids will love getting to put the puzzle together, but will be even more excited to get to munch it up afterwards!
[BAKE: Make a Cookie Puzzle with This Basic How-To]