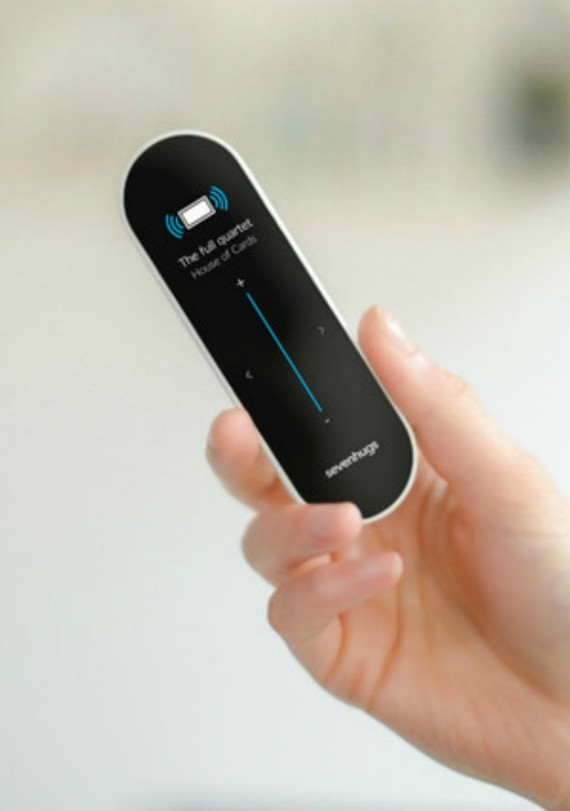 It's no joke how fast technology has advanced over the past few years and yet many of us are still left frustrated that we have a different remote control for Every. Little. Thing. In. The. House. Sifting through a basket full of remotes, trying to find the one that controls the lights or whatever your trying to turn up, on or off, is probably one of the more annoying things you have to deal with in your house.
Oh, you have a "universal" remote? Does yours actually work?! Because ours don't. Oh, you have an app? Lol. Good luck syncing everything.
Well, Sevenhugs is here to stop that frustration. Their remote can control anything you point it at. Yes, no syncing. Just point.
"The smart home ecosystem is very fragmented. If you have five to 10 devices in your home, you need to unlock the phone, select the device you want to control," company co-founder and CEO Simon Tchedikian told Digital Trends.
"Smart Remote is a revolutionary product that lets you instantly control any device -- TVs, media players, speakers, lights, thermostats and more.," the product description reads on their Kickstarter campaign page. "Just point at what you want to control and Smart Remote's screen automatically adapts -- like magic."
[GET TECHED OUT: More Gadgets for Your Living Room]
The screen options change based on what the remote is aimed at -- meaning if you point it at your smart lights, options to adjust the brightness will appear, and other functions. If you aim the remote control at your TV, it's all the same control as a regular remote would have.
"The home deserves a dedicated remote," Tchedikian said. "We're proposing one interface for one device in the home." "We don't want to make it anymore complicated than it has to be," Tchedikian added. "It's meant to be an intuitive solution -- one interface for everything."
The Sevenhugs Smart Remote has launched on Kickstarter, offering various bundles and is hoping to raise enough to start shipping in June.
[CHECK IT OUT: An Amazing High-Tech Speaker]