While we've got nothing against a simple bowl of maple oatmeal or a good old classic omelet, having the same go-to breakfast day in and day out – no matter how delicious – can get old pretty quickly. This weekend, take break from your usual options and try something a little more out of the ordinary. Trust us – your family will thank you for it, and you might even find yourself tempted to implement a new go-to breakfast.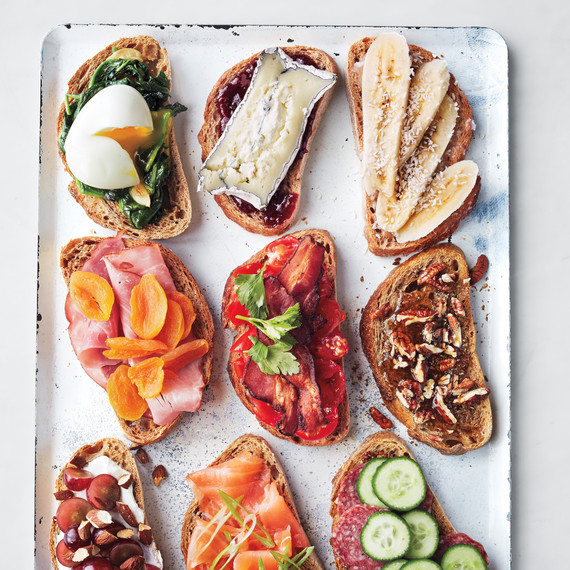 Try a Breakfast Bruschetta Bar
Whatever direction you decide to go in with breakfast, one of the best things that you can do – especially if you're feeding a family or crowd – is allow for a little customization. This breakfast bruschetta bar is the perfect way to create something totally fresh for the breakfast table while giving everyone a range of toppings to choose from, including sautéed spinach, smoked salmon, heirloom tomatoes, almonds, bananas, jam, honey, and cheese. 
[SERVE: Set Up Your Own Breakfast Bruschetta Bar and Feed a Crowd]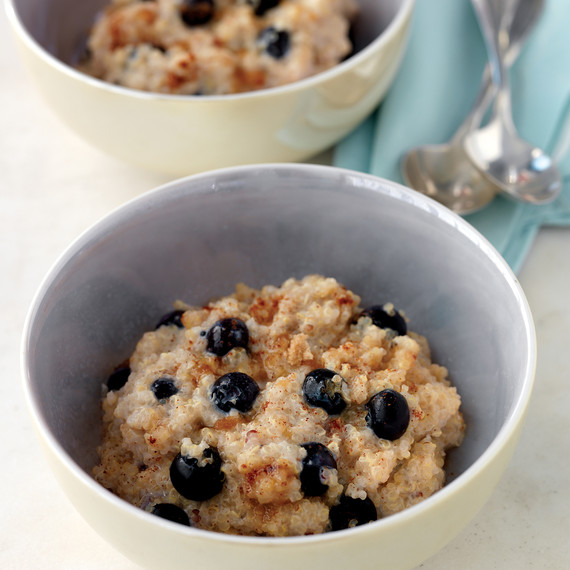 Try a Warm Quinoa Bowl
You might be more accustomed to incorporating quinoa into your tabbouleh or your burgers, but you can definitely break from the savory and sweeten the deal a bit with a simple quinoa breakfast bowl. Perfect for oatmeal lovers looking to shake things up, warm quinoa cereal can easily be customized according to preference, from simple toppings like blueberries and honey to ones that feel a bit more indulgent, like chocolate and maple syrup (yes, please.)
[SWAP: Try This Quinoa Cereal in Place of Everyday Oatmeal]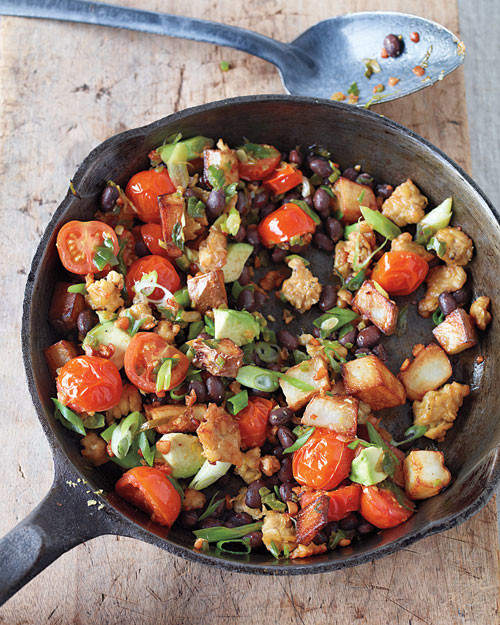 Try a Southwestern Breakfast Hash
Take your taste buds on a little trip south of the border with this super simple breakfast hash that you can whip up right in a single skillet. With ingredients like avocado, beans, potatoes, jalapeños, and cumin, you can bet this dish is as hearty as it is flavorful. Meanwhile, additions like nutritional yeast and tempeh keep the dish a little on the healthier side – not to mention vegan. We promise, though, this hash will be a hit with anyone, vegan or not!
[MIX: Whip Up Your Own Southwestern Breakfast Hash with This Recipe]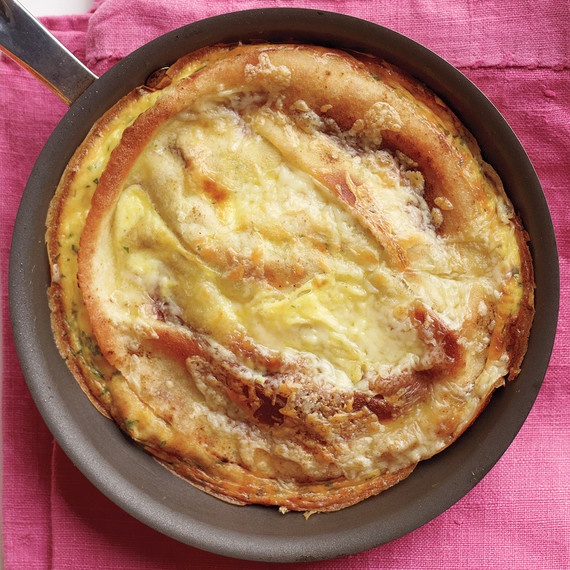 Try a Breakfast Sandwich Frittata
Got a love for breakfast sandwiches? Keep things kind of close to the familiar with this simple breakfast sandwich frittata, which basically takes everything that you love about a breakfast sandwich – there's bread, there's bacon, there's cheese – and offers it up as a kind of deconstructed breakfast sandwich. Get ready to say hi to a new fave. 
[DECONSTRUCT: Make a Breakfast Sandwich Frittata with This Recipe]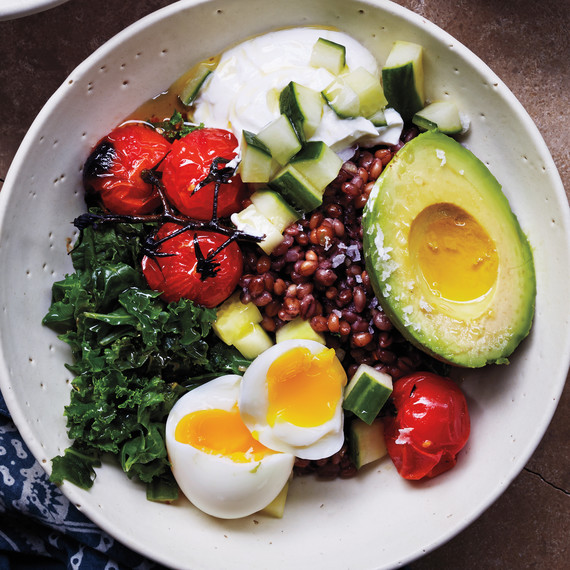 Try a Savory Breakfast Bowl
There's something about tossing a bunch of ingredients in a bowl together and mixing them up while you eat that is especially delicious, and breakfast is no different. And if you're accustomed to sweet breakfast bowls – think oatmeal and cereal – then you'll love switching things up with something savory. This bowl uses a barley base (who said the grain only deserves a spot on your dinner plate, right?) and packs a nutritional punch with toppings like kale, eggs, Greek yogurt, and avocado. 
[COMBINE: Toss These Ingredients in a Bowl for the Perfect Savory Breakfast]