If you've ever worked with fabric before, chances are you've still got a scrap or two lying around from your last undertaking (and maybe the few before it, too). When you've got some extra fabric lying around, whether it's small squares or bigger chunks, there's always a way to use the fabric in an unexpected way. Whether you're partial to a quilting technique or willing to try your hand at some fabric decoupage, here are five simple fabric projects that you can totally crank out this weekend.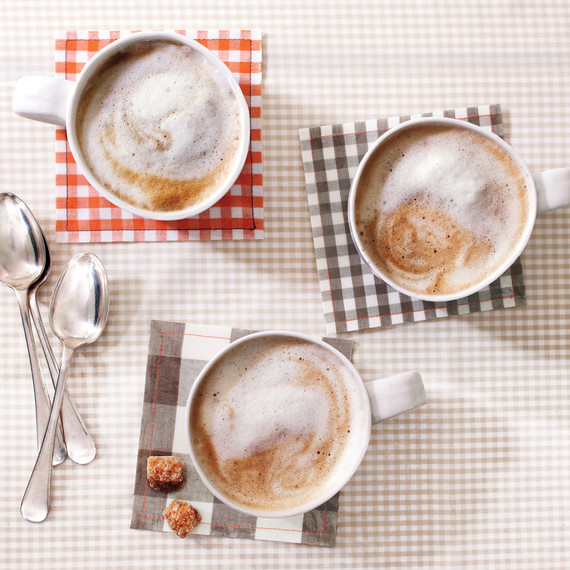 "Oilcloth" Coasters
You don't need actual oilcloth to make these adorable and colorful gingham coasters; all you need is a few scraps of fabric and some iron-on vinyl. The vinyl instantly gives the basic gingham fabric an oilcloth-like texture by making it waterproof, which is perfect since these guys will be spending a lot of time under coffee mugs, tea cups, and water glasses. 
[COAST ON BY: Make These "Oilcloth" Coasters with the Easy How-To]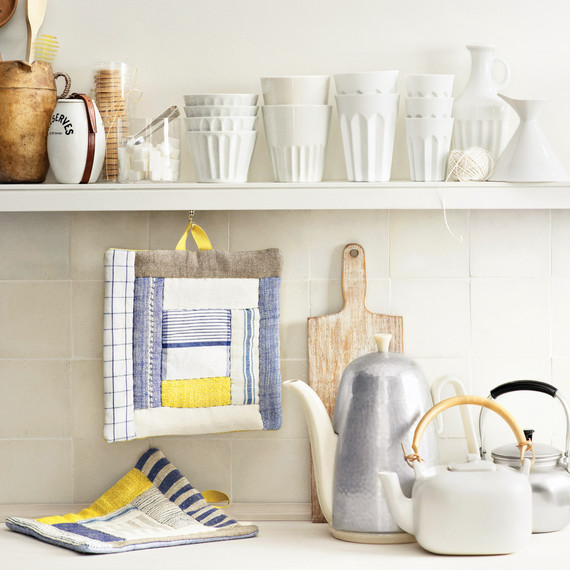 Quilted Potholders
This project is perfect whether you're looking to use up old fabric scraps or hoping to give old dish towels a second go around. And even though you'll need a sewing machine to create these potholders, and the quilting might seem a bit intricate if you're new to the technique, believe us when we say you can get the hang of this in no time.
[GET A HOLD ON IT: Make DIY Potholders with This Easy How-To]
Textile Wall Art
If you've got a bare wall or two in your home that's begging for a little bit of embellishment, look no further than your fabric collection for a cool project that will totally do the trick. Mix and match different fabric prints for an eclectic gallery wall that will instantly liven up any room. The only catch here is that this project will call for a little more fabric than your average itty bitty fabric scraps will offer, but if you've got bigger pieces lying around, than it's the perfect craft. (And if you don't, it's a craft that's totally worthy of a fabric store run, too.)
[HANGING AROUND: See How to Make Your Own Textile Wall Art]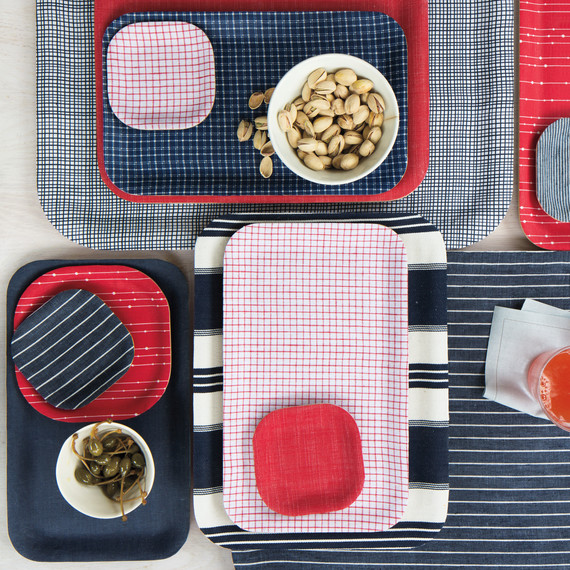 Cloth Decoupage Trays
It's always good to have a few decorative trays lying around for tea time with friends or impromptu breakfasts in bed. To create your own one-of-a-kind trays with pieces of leftover fabric, all you need are some plain wooden trays and a little decoupage glue. Create something "evergreen" by going for neutral fabrics, or do something seasonal by picking prints that are fitting for the time of year. 
[SERVE IT UP: Make Your Own Decoupage Fabric Trays with These Easy Steps]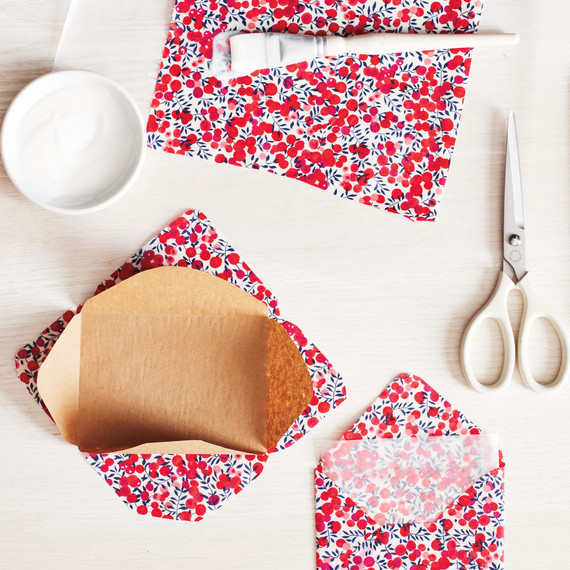 Fabric Envelopes
Snail mail may have become a thing of the past in the age of e-mails and text messages, but trust us when we say that that makes getting a letter in the mail all the more special when it does happen – especially when that letter comes in a cute fabric envelope. The secret to making this project is stiffening up your fabric with some decoupage glue before crafting your envelopes. That, and picking fabrics that are pretty enough to envelop sweet messages to friends. 
[SIGNED, SEALED, DELIVERED: See How to Make Your Own Fabric Stationary]