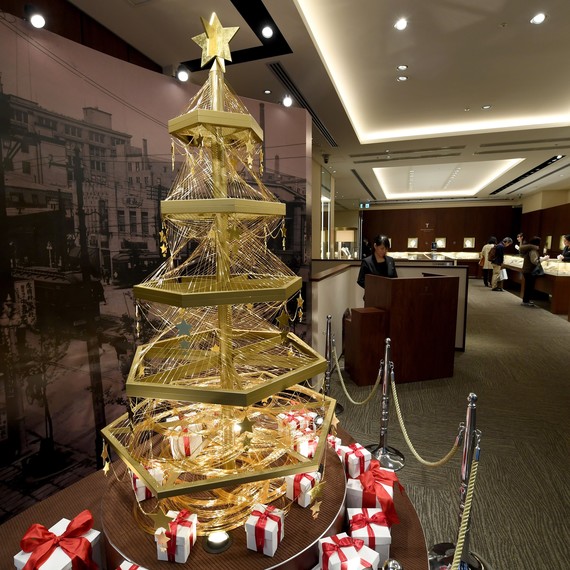 'Tis the season to be gaudy, right? If there's one time of the year when it's encouraged to over-indulge — from gifts to decorations to that extra sugar cookie — it's Christmas. And we may have found the most glittery, glitzy, golden Christmas tree to display in your home this year. The only problem? It has a $1.8 million price tag. And the reason for the whopping price is that the tree is made out of the finest gold (99.999 percent purity).
The tree was unveiled for display earlier this week in the Ginza Tanaka jewelry store in downtown Tokyo and it's already attracted a lot of attention. (And understandably so.) It's 6.6 feet high and is constructed with approximately 1,312 yards of gold wire, weighing 35 pounds.
[DON'T MISS: The Inside Scoop on Rockefeller Center's Christmas Tree]
"In the current situation where the global economy is suffering as a result of economic instabilities like Brexit, we made this gold Christmas tree hoping it will wipe out gloomy news and provide a bright and shiny future," said Ginza Tanka store manager Takahiro Ito to Gmanetwork.com.
And while many people have expressed interest in seeing it, there aren't any who'd like to part ways with $1.8 million to get it. At least not until now. The tree will be on display by December 25 — so you still have time for a trip to Japan.
Want more holiday decorating inspiration? In this video, Martha shares her personal tips: