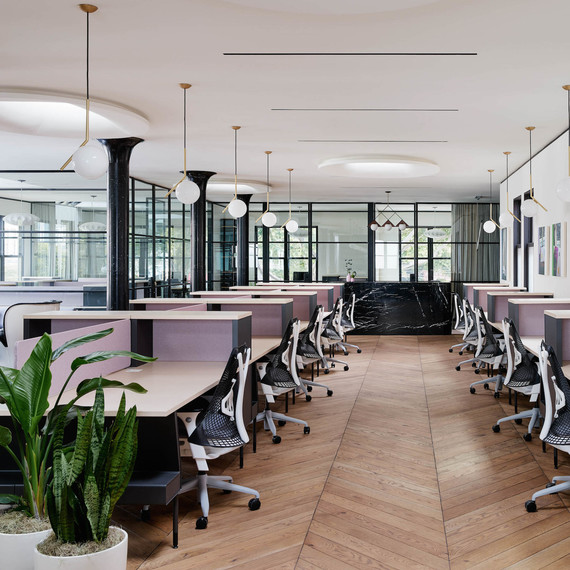 Corporate offices can often be a bit bland when it comes to their interior design, but that's not the case at all with the new Canopy coworking space in San Fransisco. In fact, this new space has been meticulously designed in a chic modern style, and you're probably going to want to work there.
The Canopy office, located on Fillmore Street, boasts hardwood floors, Italian marble columns, numerous skylights, and chic modern desks and chairs.
"We decided to create a minimal color scheme of white and black on the vertical planes and natural wood tones in blond and brown colors on the horizontal planes," co-founder Amir Mortazavi explained to MyDomaine. "Intermixed within the space are desaturated lilac tones that give a serene sense of warmth and a subtle touch of femininity."
If you're as in love as we are, you can consider becoming a member so you can work in this amazing office. You can choose from three membership levels, which range from shared table space to private offices with glass walls.
[ANOTHER COWORKING SPACE: Inside Makeshift Society]