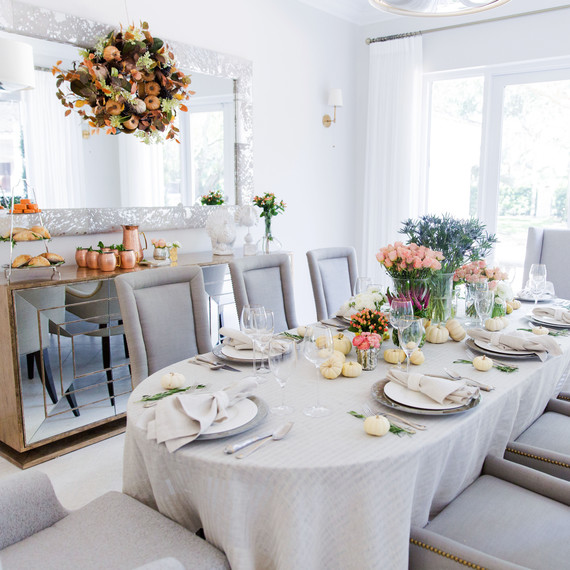 It's time to gather around the table for Thanksgiving! This year, I wanted to do something a little different with an elegantly modern color palette, a Moscow Mule bar, and a DIY floral display.
I started by setting the table with sophisticated linens. I chose a beige linen tablecloth by Mode-Living in the Greenwich pattern. I am in love with their linens because of the spill-proof technology; spill wine and instantly wipe away without staining. They're perfect for any large gathering around the table! The texture and color of the tablecloth and complimentary napkins fit in perfectly with my harvest theme. I mixed and matched their round and square napkins. 
[GET INSPIRED: Get Ideas for a Minimalist Thanksgiving Table]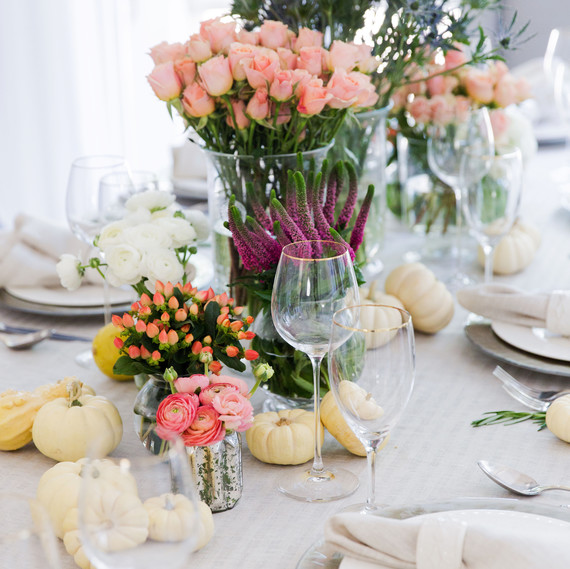 While I love the idea of table runners, I had seen on Pinterest a floral runner filling the center of the table with gorgeous flowers, so I instantly fell in love with the concept and had to give it my own spin. I took a variety of vases and mason jars in varying heights and filled each with a different type of flower, greenery, or my favorite for the holidays, huckleberries. Surrounding this beautiful floral centerpiece, I scattered piles of small white pumpkins (they are an absolute must this fall).
[GET IDEAS: 28 Fabulous Fall Centerpieces]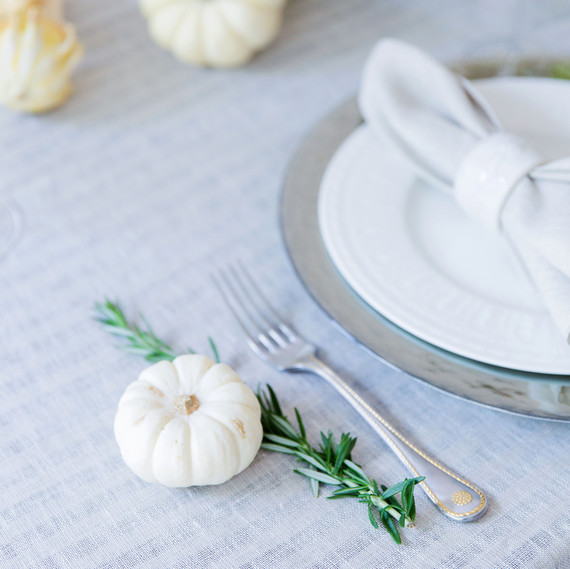 My favorite detail on the table is a simple sprig of rosemary and a tiny white pumpkin to the left of each seat.
Right alongside my table, I created a Moscow Mule bar, which is the perfect cocktail to serve this holiday. Served in copper mugs and each sip with just a little bit a fizz, it's sweet enough for everyone to enjoy. I always go over the top on my garnish here. I prepared extra mule mix in a complementary hammered copper pitcher, so I can enjoy the party rather than play bartender. To pair with the Moscow Mules, I placed my three-tier cake server, which is as much decor as it is function! I placed fresh biscuits on a bed of rosemary sprigs on the bottom shelf and orange pastries to serve for dessert on the top.
Above the bar, I displayed my autumn wreath from Grandin Road. It makes a real statement.
[TRY THIS: How to Make an Autumnal Wreath with Metallic Pumpkins]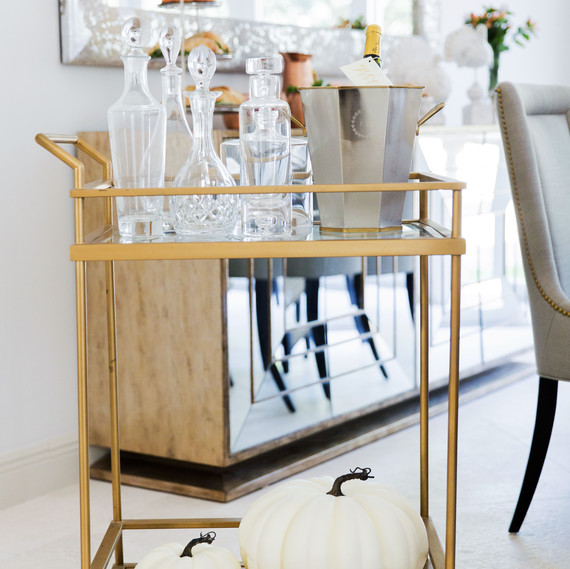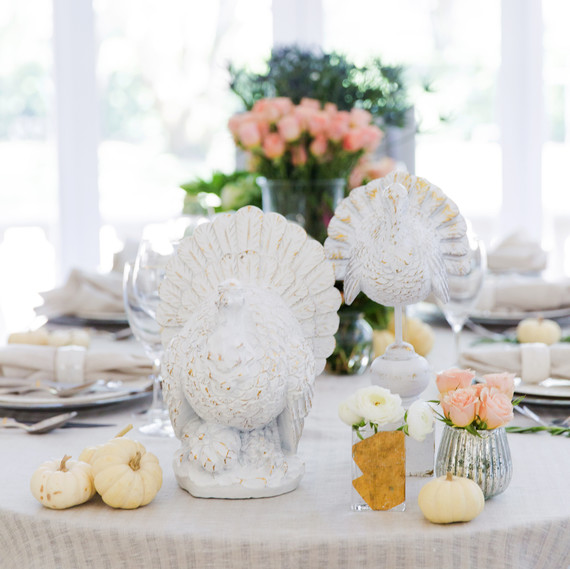 Details I'm loving this fall are my faux white turkey decor, which I scooped up at HomeGoods. They put everyone in a mood to gobble, gobble, gobble!
Looking for more inspiration? In this video, Martha shows how to set a formal dinner table: