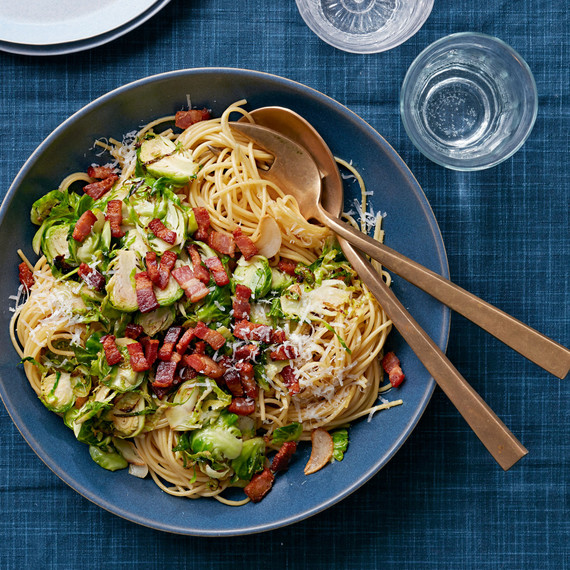 Amp Up the Flavor
These easy-to-make dishes are not only bold and comforting, but you can practically count what's in them on one hand. Each pairs its base --  spaghetti, fusilli, shells -- with an all-star cast of powerhouse ingredients, like bacon and brussels sprouts. In fact the genius of this first satisfying pasta is that it turns a favorite side dish -- caramelized brussels sprouts and bacon -- into the main course.
Get the Spaghetti With Brussels Sprouts and Bacon Recipe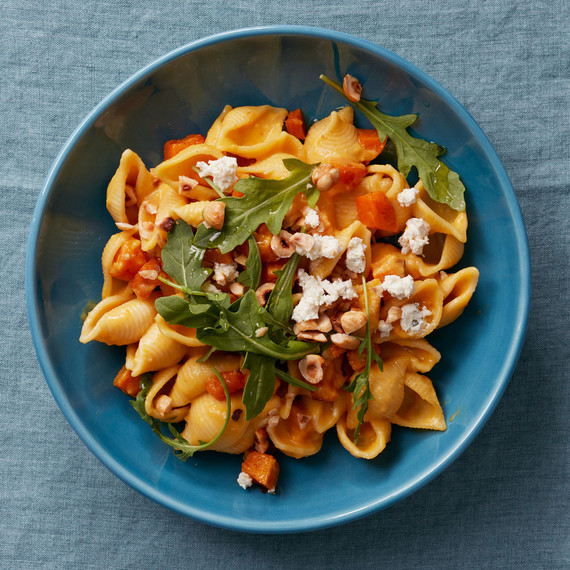 Get to Know Boursin
This creamy, herb-and-garlic cheese is in the dairy aisle of pretty much any supermarket. It packs a lot of flavor and melts easily. Here I paired it with butternut squash prepped two ways -- shredded and sauteed, and cubes that are roasted -- for a sumptuous vegetarian pasta. My test kitchen tip is to reserve some pasta water and stir it into your sauce while it's cooking -- it will make the creamy sauce even silkier.
Get the Butternut-and-Boursin Shells Recipe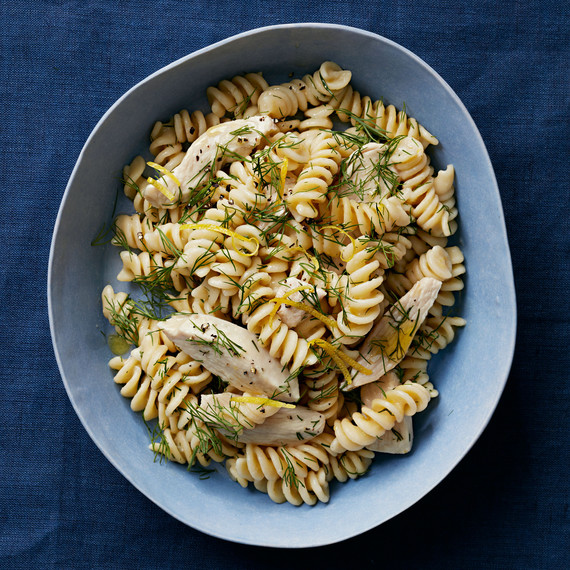 Go Greek
Pasta isn't only Italian -- everyone loves noodles. This dish uses leftover chicken if you have it, or boneless, skinless breasts and has a Greek accent thanks to the dill and lemon that are this recipe's powerful flavor enhancers. 
Get the Greek-Chicken One-Pan Pasta Recipe