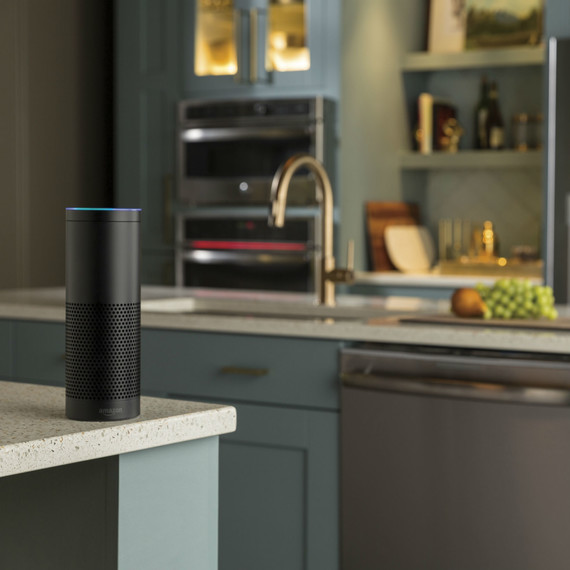 Thanksgiving dinner is a challenge for cooks experienced or not. Most of us could use a bit of extra help with organization and with all the prep.  
(LEARN: Martha Answers Last-Minute Thanksgiving Questions)
Amazon's Alexa voice commands now work with any of GE's wifi-enabled appliances. The Alexa skill for GE Appliances, dubbed Geneva, makes it possible for you to do everything from heating up water for your tea or coffee to asking the dishwasher how much longer it has to go in a cycle with just a simple voice command. Need that hot water, but not right away? Say, "Alexa, tell Geneva to make hot water for coffee in 15 minutes." Wondering how much ice you've got ready in your ice maker? Just say "Alexa, ask Geneva if the ice maker is full." By pairing your eligible devices and carrying out some simple commands, you can experience hands-free convenience around the kitchen like never before.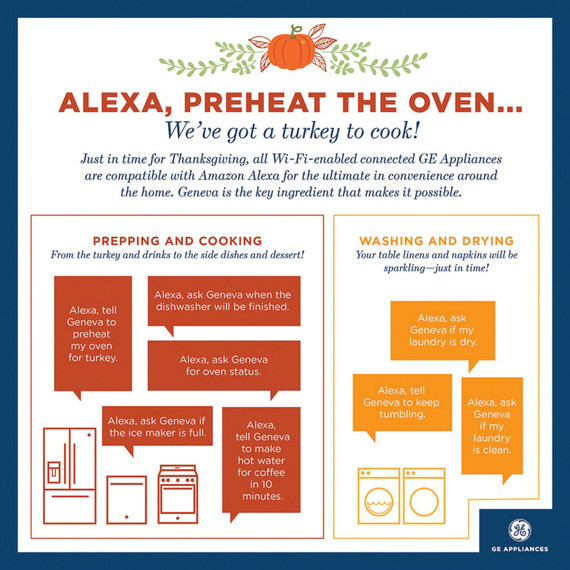 While you shouldn't turn down anyone who offers to help with vegetable prep or the dishes this Thursday, know that GE Appliances has added a few additional commands to the Alexa skill set that make it even more convenient for Thanksgiving prep. These new features include setting the oven for the turkey, (really no extra, extra early morning rising?), and Geneva can also figure out what the temperature of the turkey is, thanks to an integrated meat probe. Plus, Geneva's helpful reminders will make it just about impossible to botch turkey prep. She will even tell you when your turkey isn't centered in the oven.
(ROAST: a perfect turkey with these tips)
To keep the mood light and the kitchen vibe festive, Geneva throws out the occasional "Happy Turkey Day" or "Gobble, Gobble" between commands, that will either make you laugh and reduce stress -- or make you talk back to her?!