If you're an avid crafter, you might find yourself trying to spend the weekends organizing a collection of miscellanous craft supplies that seem to pile up anytime you're not looking. But instead of focusing exclusively on getting all of your materials in order, it's always nice to take a bit of time here and there to instead think up new ways to use up extra craft supplies. This weekend, try tackling your ever-growing yarn supply with one of these fast and easy projects that let you think beyond knitting needles and crochet hooks.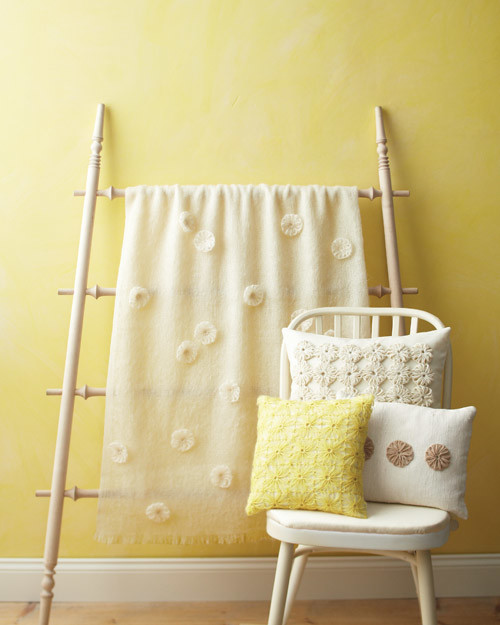 Embellish Your Throws
Whether it's a throw blanket or a throw pillow, a little bit of DIY yarn embellishment is an easy way to add some flair to any fabric room accent. That can be in the form of hand-wrapped yarn florets that may be sewn right onto pillows and blankets, handmade tassels, or some yarn-and-felt accents in various patterns. Whatever your pick, yarn is an easy way to upgrade any decorative piece around the house in no time. 
[MAKE: Create Easy DIY Yarn Florets for Your Throw Blankets and Pillows]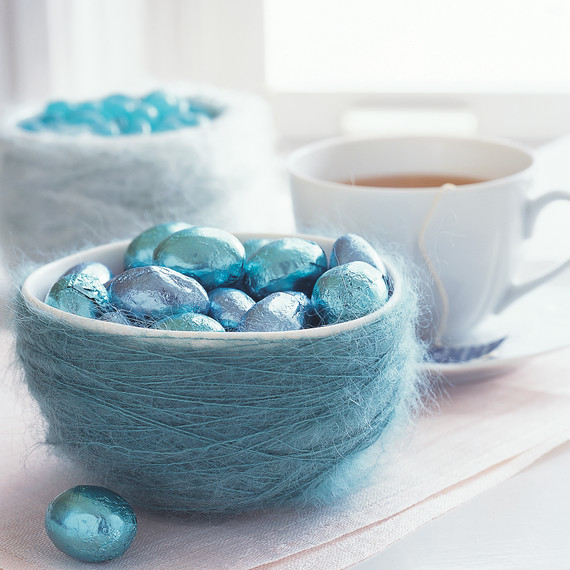 Wrap Up Your Bowls
It's always nice to have some small dishes of candy out on your mantle or living room table for when guests happen to drop by. Of course, it's even nicer when the presentation of the treats has a touch of style. Yarn is a super simple way to elevate any basic bowl, giving it texture and a pop of color. Use a yarn like mohair to create a nest-like look for your bowl, which you can then just as easily use for sweets as you can for other small knick-knacks, like jewelry on your dresser or paperclips on your desk. 
[CREATE: Make Your Own Yarn-Wrapped Bowls with This How-To]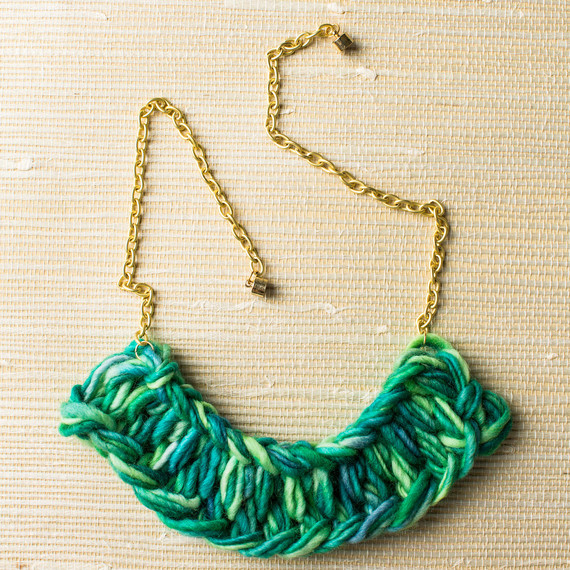 Make Some Statement Jewelry
A statement necklace or a pair of colorful statement earrings can instantly take an outfit to the next level. And with the right technique, you can easily transform a bit of yarn into the perfect accessory to go along with your favorite ensemble. Try a basic finger-knitting approach with some variegated yarn to create an eye-catching necklace, or pair chunky yarn with something like a rhinestone chain to create a stylish yarn-wrapped bangle. Each of these projects is super quick and easy, and will make adding flair to your look just as simple. 
[STYLE: Give Your Outfit an Upgrade with This Super Quick DIY Yarn Necklace]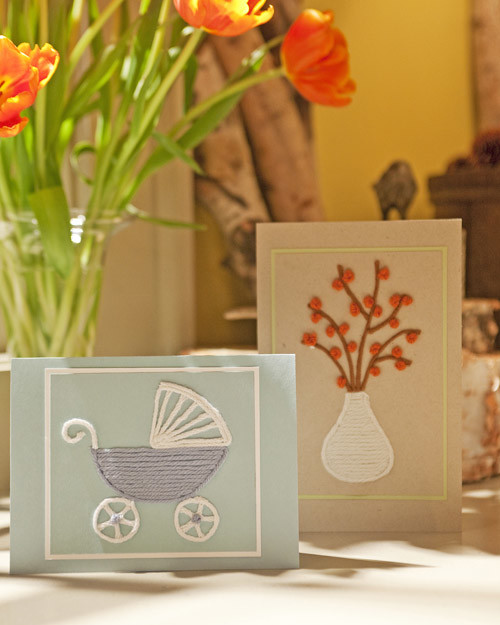 Make DIY Greeting Cards
All you need is a tiny bit of leftover yarn to make these easy yarn-accented greeting cards that can be easily customized to fit any occasion. All you need to do is print out the appropriate template –– choose from options like a cupcake, a baby carriage, a deer, a mushroom, and a floral arrangement –– and then glue on scraps of yarn in assorted color to create the design of your choice. With no stitching required, this is an incredibly fast project that makes it easy to whip up your own one-of-a-kind cards in no time. 
[CRAFT: Make Your Own Yarn Greeting Cards with This How-To]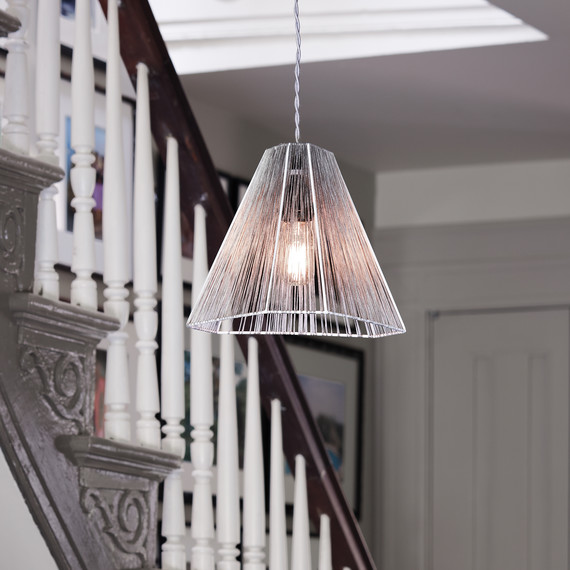 Spruce Up Light Fixtures
Looking for a quick way to give your home a stylish touch without having to bite off more than you can chew? Jazzing up light fixtures – whether it's by creating decorative lampshapes or hanging light covers – is an easy way to add a little bit of unexpected character to any space. Try grabbing a bit of twine or thin yarn and wrapping it around the angular frame of a hanging light fixture, or simply dress up the shade of a table lamp. Either way, the yarn makes for some added texture. 
[WRAP: Create a Yarn-Wrapped Lampshade in 4 Easy Steps]